Favorite Song: Justin Timberlake and Anna Kendrick singing True Colors. Have you ever really listened to the lyrics?

Favorite Moments:
—Laura and I went to Rowe's Service Station in Avondale for lunch yesterday. The weather was truly amazing and we enjoyed the patio to ourselves most of the time we were there. This patty melt? Awesome.
Favorite Recipe: This!!!! Chicken Alfredo Stuffed Shells
Favorite Workout: Get those arms in shape for summer ladies! Here are the 12 best moves to blast arm fat.
Favorite TV Show: I discovered a new Netflix show that I am really enjoying, Grace and Frankie! Here is the trailer…

Favorite Find: Target was offering 10% off their Pacifica products with Cartwheel. You guys, these things smell like a summer day on my face. Oh, they also remove make up and don't leave me all red and dry which is a plus. And how cute is this packaging? I got the Coco Pure but there are a few other kinds/scents that as well. They average $6.99 for 30 wipes. These are Phthalate-free, labeled paraben-free, sodium lauryl sulfate-free, 100% vegan, and cruelty-free. That stuff is important to me more and more these days. I will say that they are heavily scented, so if scents aren't your thing you might want to pass.
I also grabbed the EOS Delicate Petals lotion at Walgreens yesterday. It is also Paraben free. I like that it absorbs quickly and has a soft, feminine scent.
Favorite Lust: I found a new to me YouTuber that I really like and have been binging all her videos. Anyways, in one of her more recent ones she is wearing a limited edition pot liner from Tarte and the look is so so so so pretty! I have got to order this before it is gone forever. Tarte Clay Pot Liner in Fairy Wings. How gorgeous is that color???
Favorite Links:
–The difference between dogs and cats in picture. Dogs are obviously better.
–It's not too late to get some container plants going! Here are 10 that do well in a container growing environment.
–I love looking at kitchens, here are some kitchen trends that are here to stay!
–Bath and Body Works is bringing back the OLD old school fragrances. Remember in middle school when we were obsessed with Sun Ripened Raspberries? And then in high school when we were all over the Cucumber Melon. Yup they are coming back!!! Sun Ripened Raspberry will be out May 27th and the rest will come out June 6th. Sign. Me. Up.
Favorite Funnies:
This is so Mac…
When I get comfortable for the night…
When a bug flies near me…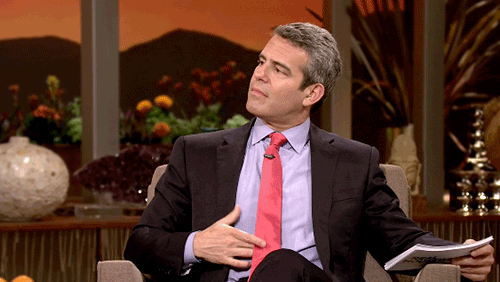 When my team decides to kick a field goal and it looks wack at first but they make it…
When anything exciting happens….
When someone asks me if I am still running…
Linking up with Amanda. I hope you all have a fabulous weekend!!!