It is time to talk about books with Steph and Jana! I had a month of decent reads and I wanted to share them with  you! Before we get in to all the reviews, I have noticed that a lot of people have changed their format for reviewing books. What is your favorite way to read book reviews? Just curios. I had played with changing mine up but stuck with my normal way this month.
I liked that this book switched back and forth between two characters and times, keeping me interested right from the start. The more I learned about Emma, the less I liked her character. It didn't take away from my overall feeling of the book though. It was something different and I enjoyed reading it!
Bottom Line: If you are looking for something with a little mystery and suspense but nothing too crazy that keeps you up at night, hiding under the covers…then this would be a good read.
Rating: 4/5
** I received a copy of The Girl Before from Netgalley in exchange for my honest review. All opinions are of my own.**
The Husband List by Janet Evanovich and Dorien Kelly
You know my love for Janet Evanovich!!! I just adored Love in a Nutshell last year, which introduced us to the Culhane family. The books in this series really read as stand alone books. This book takes places in NYC in 1894. It is sort of a historical romance, if I had to classify it. I was really surprised how much I enjoyed this book, usually I don't read many historical fiction books.
Staying with the times, Caroline's parents are trying to find her a proper husband to keep up the good name they have made for their family. Caroline is a very strong willed and independent woman, and doesn't want to just be married off like some stock prize. If she wants to get married, she wants it to be for love. And she has her eye on Jack Culhane, her brother's best friend.
Bottom Line: If you are looking for a cute love story, and/or a strong female lead and/or you love Janet Evanovich….then you will love this book! I flew through it so fast, and I am missing the characters! It left me wanting more.
Rating: 4/5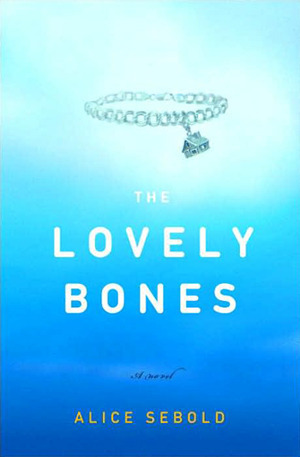 This book starts out really sad and depressing. It was pretty dark and I wasn't sure that I was going to like it. But then I got hooked and couldn't quit. I wanted to see if Susie's dad would ever figure out who killed her and be able to prove it! I wanted to slap her mom a few times. And give her little brother lots of hugs. I really loved the side characters in this book too…Ruth, Ray Sing, Grandma Lynn, Sam and Hal Heckler. Not many books do side characters well, so I really appreciated them here. I think my favorite part of the book was how Susie described her heaven. How everyone's Heaven is different.
Bottom Line: If you are in the mood for something a little heavier, I say read it. There is great character development and it certainly had me hooked.
Rating: 3.5/5
Kate Reddy is a working mother and the breadwinner for her family. She struggles to balance everything and keep up with the judgy stay at home moms. There were parts of this book that made me laugh out loud, and there are parts of this book that made me want to slap Kate. I hated the way that she treated her husband for most of the book and it almost seemed as though she didn't really enjoy spending time with her kids. She really sheds light on to how  hard working mothers have it though. And just women in general in a male dominant field.
Bottom Line:This is a cute book for the working mom who is struggling to balance it all and could use a good laugh.
Rating:4/5
Royal Scandal by Marquita Valentine
I devoured this book in just a few quick days. Which is quite a feat with a newborn, let me assure you. I really liked the characters in this book and the exiled royal family. It is a fun, light love story about an exiled prince who keeps his identity hidden from his best friend, until he needs to ask for her hand in marriage to get his family back on track. I will say that I read romance novels here and there, and I didn't really care for how vulgar this one was. I am not sure if I would continue on with the series if they are all written that way.
Bottom Line: This was a quick, fun read if you are in to romance type novels and don't mind vulgar scenes.
Ratings: 3/5
**I received a copy of Royal Scandal from Netgalley in exchange for my honest review. All opinions are of my own.**
Currently Reading