If you are looking for a cookbook to cover you through weeknight meals, Sunday brunch, Thanksgiving dinner, cocktail parties and everything in between, then this book is for you!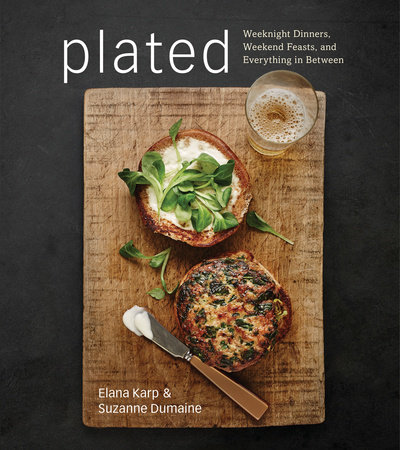 I like a cookbook that has a good variety of foods, and if it has gorgeous photography? Even better!!! I mean who doesn't like looking at food pictures, am I right? Each recipe includes step by step instructions, and I didn't see anything too crazy that would be impossible for even the novice chef. What I really love at the beginning of the book is that there are instructions for dressings, basic marinades and spice rubs that you can literally use with any recipe! The recipes are adaptable based on what is in season and you get some simple one pan or slow cooker items, with some fancy date night ideas thrown in the mix.
Some of the recipes I tagged to make are Brown Sugar Braised Short Ribs, Beer Braised Pulled Chicken, French Toast Casserole, Crispy Brussels Sprouts, and Wine Poached Pears.
If that hasn't grabbed your attention, there is a recipe for homemade gnocchi in here. Gnocchi you guys!!! 
If you are looking for me anytime in the near future, I will be in my kitchen cooking everything in this book!
Find out more about the book here.
Find out more about the author here.
**I received a copy of this book from Blogging for Books but all opinions are of my own.**