Linking up with Steph and Jana for another month of books! So I am going to pose a question. Do you read the reviews of all the books if a person shares what they rated it? I have considered dropping my rating system on these posts because I catch myself skipping over books that people didn't give a high rating for and the thing is, it might not  have been a  book for them but could have totally been a book you would have enjoyed. You know? Let me know what you think.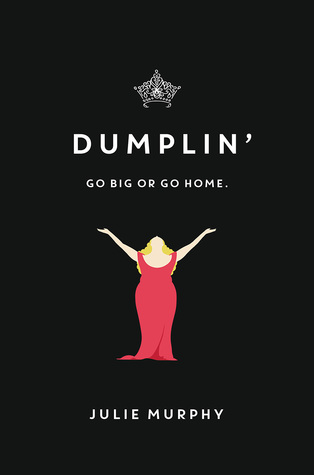 I am weird about YA books, I can either take or leave most of them. I have to say, this may have been one of the best YA books I have read in a long time. You get a little teenage angst, friends that are changing and drifting, new love, inner struggles, confidence issues, everything you remember from high school. I really related to the characters in this book and I loved the story line. It wasn't always perfect, which made me love the book even more.
Bottom Line: Just read it!
Rating: 5/5
I may have picked this book simply because Alabama was in the title. This was a love story set in small town Alabama. It kept me intrigued the whole time because you don't find out exactly what happened to Emma in her past until near the end of the story and what happened could shake things up between her and the guy she has fallen for. I liked the small town drama and the book was cute. Of course, a book that takes place in Alabama wouldn't feel complete without the Alabama vs Auburn touch. I felt like maybe the ending was a little rushed and wrapped up in a bow too quickly.
Bottom Line: This was a quick and cute love story if you are looking for something light and fluffy, but still intriguing.
Rating:3/5
**I received a copy of Love, Alabama from Netgalley in exchange for my honest review. All opinions are of my own.**
It took me a little bit to get in to this book, but once I did I was hooked. This book does a good job talking about mental health and anxiety in an informal and lighthearted way. I feel like it brings attention to something that a lot of people deal with, but it isn't a sad or dark book for such a heavy and serious topic. If that makes sense? You get to grow along with the main character and learn some about how crippling anxiety can be. It is heartwarming and there were a few LOL moments, which I always appreciate.
Bottom Line:If you are looking for something a little different, but good…read it!
Rating: 3/5
I was a little irritated with the immaturity in the male character of this book, but I think that was the point since he is a few years younger than our leading female. I liked the football and reporting aspect of this story. It was a cute love story, and I even laughed out a loud a little. I also got a little frustrated with the characters and their reactions to certain events. Mainly with Olivia. But I suppose that is what kept me engaged in the story to see where it was all going.
Bottom Line: If you like the football or media scene, and want to read a good love story….I thought this was a cute read.
Rating:3/5
**I received a copy of Meet Me Halfway from Netgalley in exchange for my honest review. All opinions are of my own.**
You guys. I don't know why I keep doing this to myself. Reading sad dog books. Art of Racing In the Rain is still embedded in my mind and heart, and now this book. I coincidentally started this book on the anniversary of Gracie's passing and didn't even realize it. Maybe she was trying to tell me hi. This book gave me all the emotions and I had a complete breakdown, missing Gracie so much in the middle of this book. This book gives me hope that maybe one day Gracie will come back to me in the body of another dog.
Bottom Line:If you are a dog person, this is a great read. Just be ready with a box of tissues.
Rating:4/5
Currently Reading
What are you reading?