Hello, October!!!! I can't believe another month has come and gone and it is time to review the September 2015 Allure Beauty Box!!!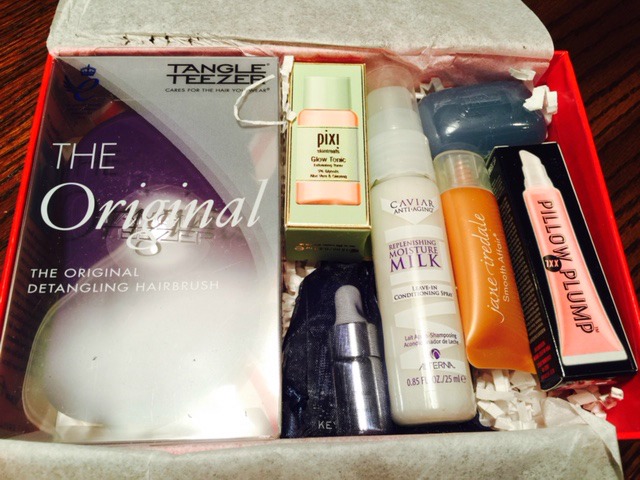 What's the Deal: For $15 a month, Allure sends you 5 deluxe size beauty samples and a mini magazine about the samples.  I pay for this on my own, and all opinions are my own. This is not a sponsored post, a girl just likes to talk beauty sometimes, ok?! You can see last month's box here.
Tangle Teezer (full price $15) –find it on sale here for $10.99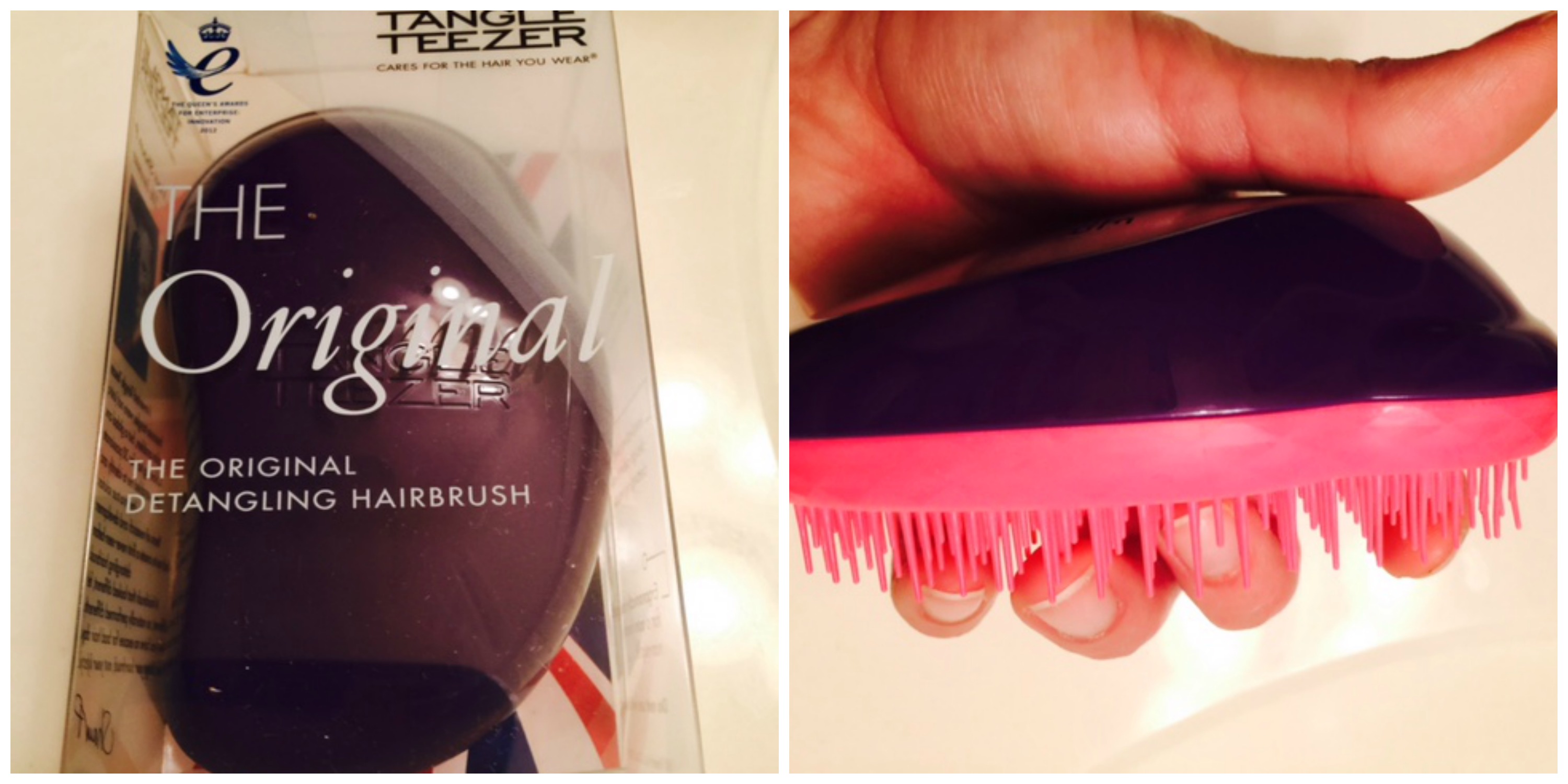 What it is: A handle-less brush for detangling hair.
My thoughts: I absolutely love this brush! I had an off brand version from TJ Maxx that I had purchased awhile back and liked. But I LOVE this one. The shade of this one makes it so much easier to hold and every last tangle in my hair is out in a matter of seconds.
Alterna Replenishing Moisture Milk (full price $30) find here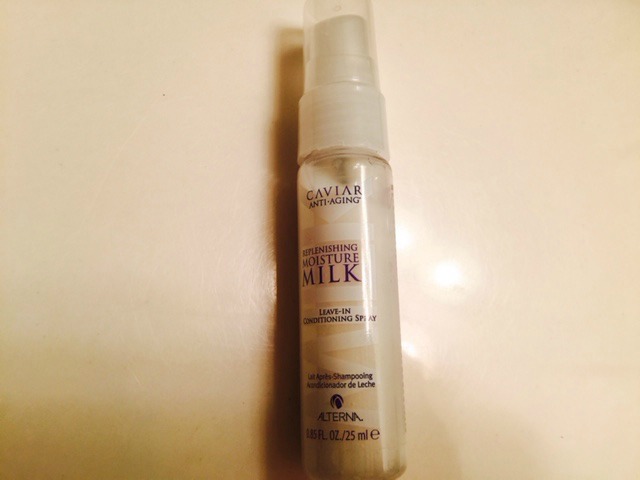 What it is: A leave in deep conditioner spray that is free of parabens, sulfates and phthalates. It is supposed to hydrate and add shine to brittle hair. It is a clear white, thicker liquid that sort of smells like a mojito. I love the scent!
My thoughts: I really liked this spray. It does seem to hydrate and make my hair soft after use. I spray it after my shower and brush with my Tangle Teezer. This is the second product that I have tried from this brand and I have to say that I am a fan. I even took this to Orlando with me last month, so it traveled well.
Pixi Glow Tonic (full price $15) find here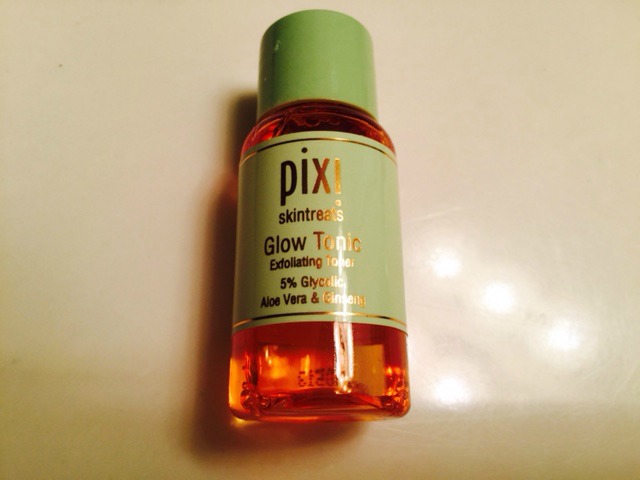 What it is: An alcohol free toner that exfoliates and brightens skin. The main ingredient is glycolic acid as an exfoliate. It also has witch hazel, which any great toner would! The scent is a neutral, clean scent. Nothing offensive or irritating to skin. This is great for sensitive skin, as it does not strip your face of all the good stuff like a lot of cleansers and toners do.
My thoughts: This is easily found at Target and for $15, it is a decent price point. I have been enjoying using this and will probably repurchase. It left no redness on my skin, and I can rarely say that for toners. I like the Pixi brand.
Erno Laszlo Firmarine Bar Soap (full price $45) find here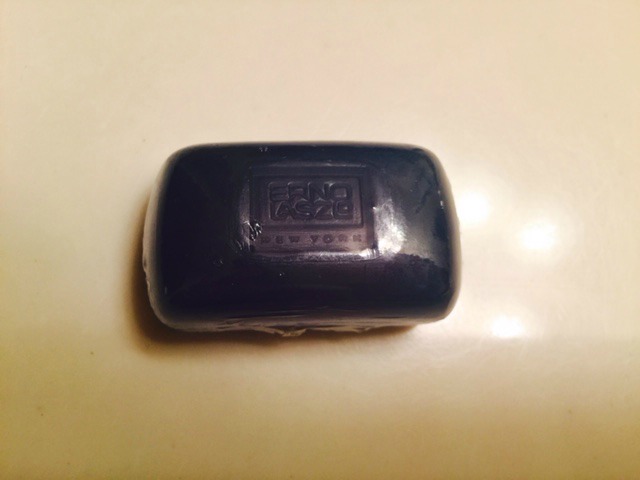 What it is: A moisturizing soap that is to cleanse and soften your skin. When I saw the full price of this I was like what the what?!?!?!
It's a bit high for a bar of soap if you ask me. I will say that their website has a video on how to use this soap. You are supposed to fill up a sink with hot water and dip the bar in the water and rub it on your face….then rinse with 30 splashes of water. But ummmm who has time for that nonsense? I used this just like I use any other cleanser. When you are foaming with this, it does feel silky which I liked.It has a super clean scent, almost reminds me of a men's fragrance. I mean that in a good way.
My thoughts: This is a great bar soap and it certainly made my skin feel nice and clean without being dry or tight. The price tag is a bit high for something that I wash down the drain though, you know???
Jane Iredale Smooth Affair Facial Primer & Brightener (full price $48) find here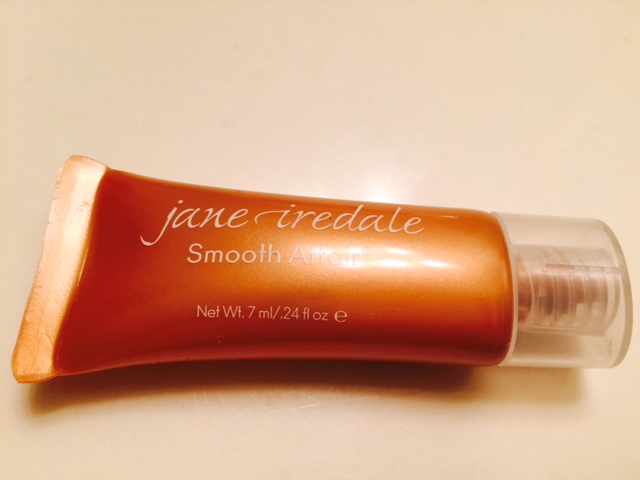 What it is: A moisturizing makeup primer. The claims are that it blurs pores, is packed with antioxidents and soothing ingredients, and is to absorb excess oil making it great for combination skin.  It has an orange scent to it, which I could have done without to be honest. Why is a primer smelling up my face? Also…I have had a problem with some orange scented items in the past irritating my skin. While this one didn't seem to cause any problems for me, I would be wary if you have super sensitive skin!
My thoughts: While I didn't really notice this adding any moisture to my face, I will say that my face has been less oily on the days I have used it. So it really does absorb the excess. As far as keeping my make up on all day? It works just as well as any other primer I have used recently. I am on the fence as to whether this would be a repurchase. I want to try the MUF matte one that everyone is raving about. This one is a little pricey to not be completely in love with, in my opinion.
Soap & Glory Pillow Plump XXL Lip Gloss in Pinkwell (full price $14) find here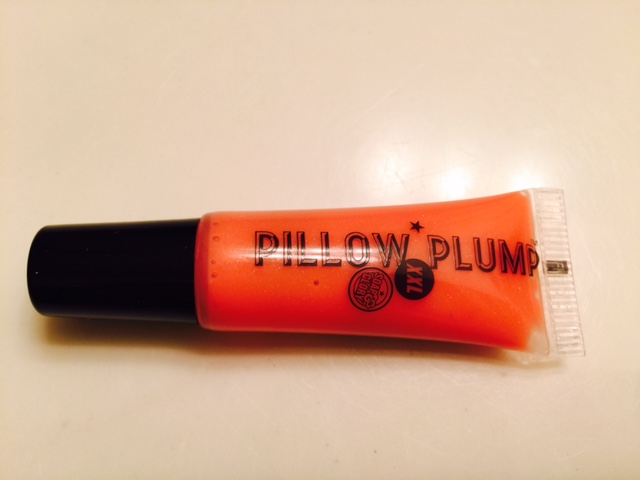 What it is: A pale petal pink plumping lip gloss that smells like freaking chocolate!!! You read that right, chocolate! The smell is absolutely amazing and reminds me of a stronger scented version of my beloved Too Faced bronzer that I use. I used to buy Jessican Simpson and other plumping lip glosses in college that left me feeling tingly for a minute but no real results. This is different. This tingled for quite awhile and when I looked in the mirror, I did notice that my lips were extra pouty. I loved the color too, very sheer and neutral with some shine. I will say…it is sticky when you first put it on but ummmm what gloss isn't? I would say this color would flatter just about any skin tone.
My thoughts: I loved this and for $14, I am sure I will repurchase!
Kaplan MD Cellular Rejuvenating Concentrate (full price $170) find here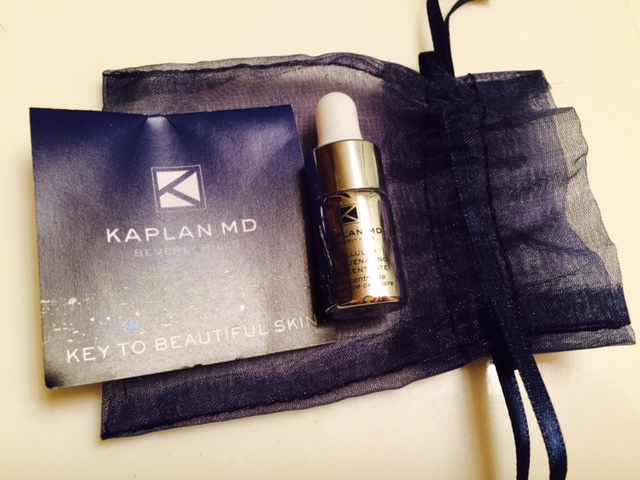 What it is: Anti-aging serum without parabens, sulfates, petrolatum, castor oil, propylene glycol, mineral oil, PABA, animal ingredients or animal testing. So winning for ingredients for sure!!! This is a very thin, translucent serum that has a neutral smell. It went on very smoothly in the areas I used it. The price tag is freaking hefty on this product at $170!!! YIKES! Why you ask? 50% of the ingredient list is hyaluronic acid which is super expensive and unusually high amount in the ingredients.
My thoughts: While I did like the way it felt going on my skin, and I did see some instant plumpness to my skin….I can't really get past the price! I feel like you have to use a serum for at least 2 months before you can see real, lasting results. This little sample isn't going to last two months for me to tell. I will say that just a little amount goes a long way so I am sure the full size bottle would last awhile.
Another great box from Allure this month! I love getting this little surprise each month. There is always at least one product in this box that becomes a must buy for me and several others that are great contenders. Have you tried any of these yet? Have you tried anything else new lately?
Linking up with Joey.