I loved the November 2015 Allure Beauty Box! Let's take a look at what I got. The name of each product is a link that will take you to see more information.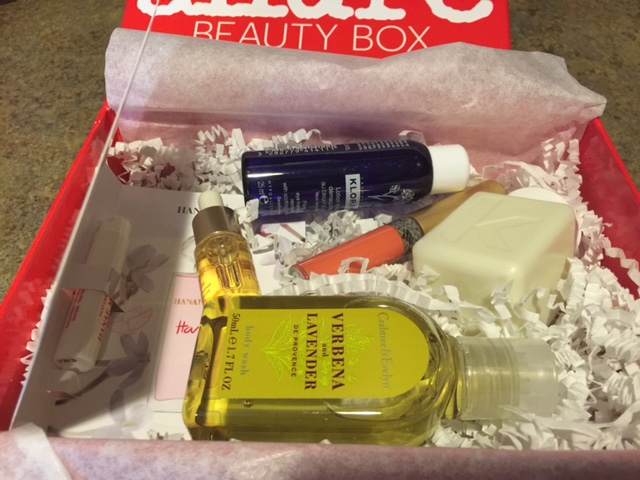 What's the Deal: For $15 a month, Allure sends you 5 deluxe size beauty samples and a mini magazine about the samples.  I pay for this on my own, and all opinions are my own. This is not a sponsored post.You can see last month's box here.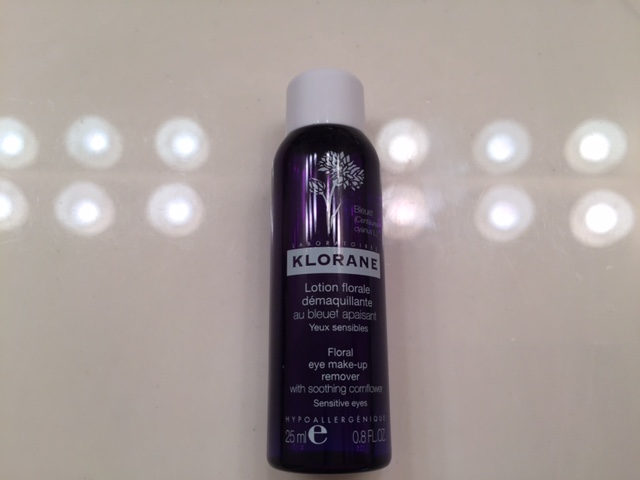 What it is: A gentle eye makeup remover that wipes away makeup and depuffs.
My thoughts: This make up remover has a pleasant, botanical scent. I have used it several different times with different shadows, liners and mascaras and it has taken it all of with great efficiency. I would say that this is a great option!
What it is: A shower gel that is heavily scented.
My thoughts: When I first used this in the shower I thought..Wow!! This smells a lot like a bathroom cleaner I used to use! I don't think I like this at all. But then, it sort of woke me up and yet made me feel calm all at the same time. About an hour after I got out of the shower and was doing my makeup, I could smell the scent lingering on me. It was just a soft, pleasant scent. I actually really liked this stuff. It doesn't foam a lot, so if you like a lot of foam with your shower gel….I would try something else. I can do without foam as long as I feel clean….which this one left me feeling clean.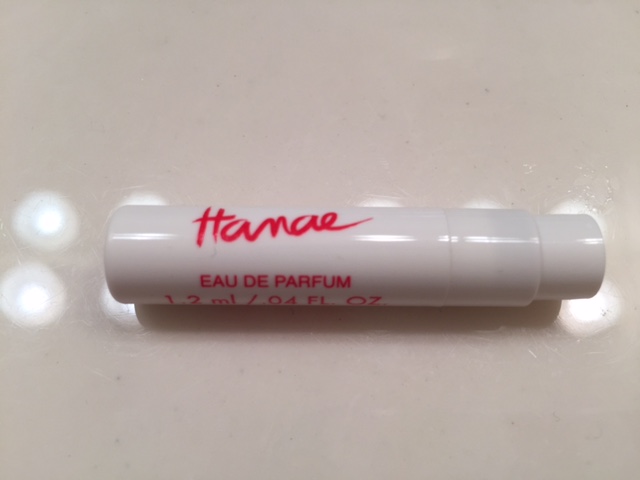 What it is: A perfume that has scents of bergamot, strawberry, jasmine, patchouli, toffee, orange blossom, sandalwood and vanilla.
My thoughts: You guys….this scent is amazing!!! It is sweet, yet intoxicating and sexy. It lingered on me all day which is a must in my book.  I hate perfumes that disappear after an hour or two. This one smells wonderful and isn't too strong so you can wear it to work if you wanted.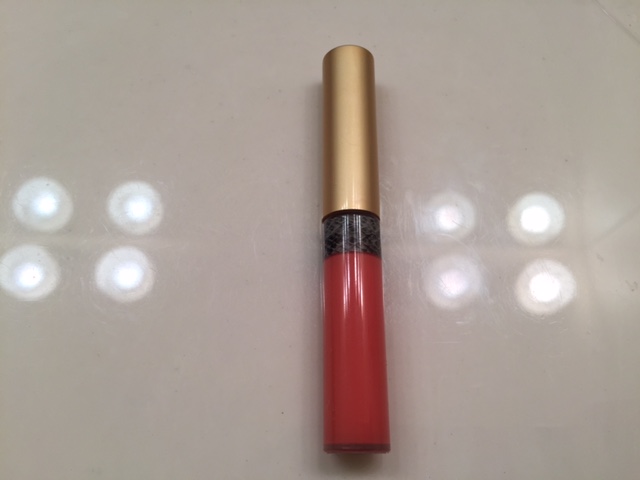 What it is: A shimmery, shiny lip gloss.
My thoughts: First of all, can we talk about how gorgeous this packaging is??? With the gold top and snakeskin print!! I die!!! This had a fruit scent/taste that I loved. The color is a lot more sheer than I thought it was going to be since it was called a liquid lipstick. It doesn't have a liquid feel to it at all. I think that this is a great gloss! It lasts about an hour or two for me, so typical gloss. It had a nice shine and just a hint of shimmer, nothing too crazy.
What it is: A featherweight oil that hydrates skin without leaving you greasy.
My thoughts: The first thing I noticed about this was the scent. It has a floral like scent that smelled so amazing. This goes on so nicely and sinks in immediately. It left my face soft and glow-y. It says that if you apply this oil before your anti-aging creams it acts to allow the ingredients to sink deeper in your skin getting the full effect of those active ingredients. I loved how my makeup applied on days that I used this.
I will say that for $106, that is quite pricey for just a face oil!! I don't really see any ingredients that are for anti-aging or what not. The main ingredients are sunflower-seed, borage-seed, apricot kernel, evening primrose, seabuckthorn oils, and rose hip oil. I love love loved this stuff, but ummmmm $106 is a lot! If I saw it come down in price it would be a no brainer for me.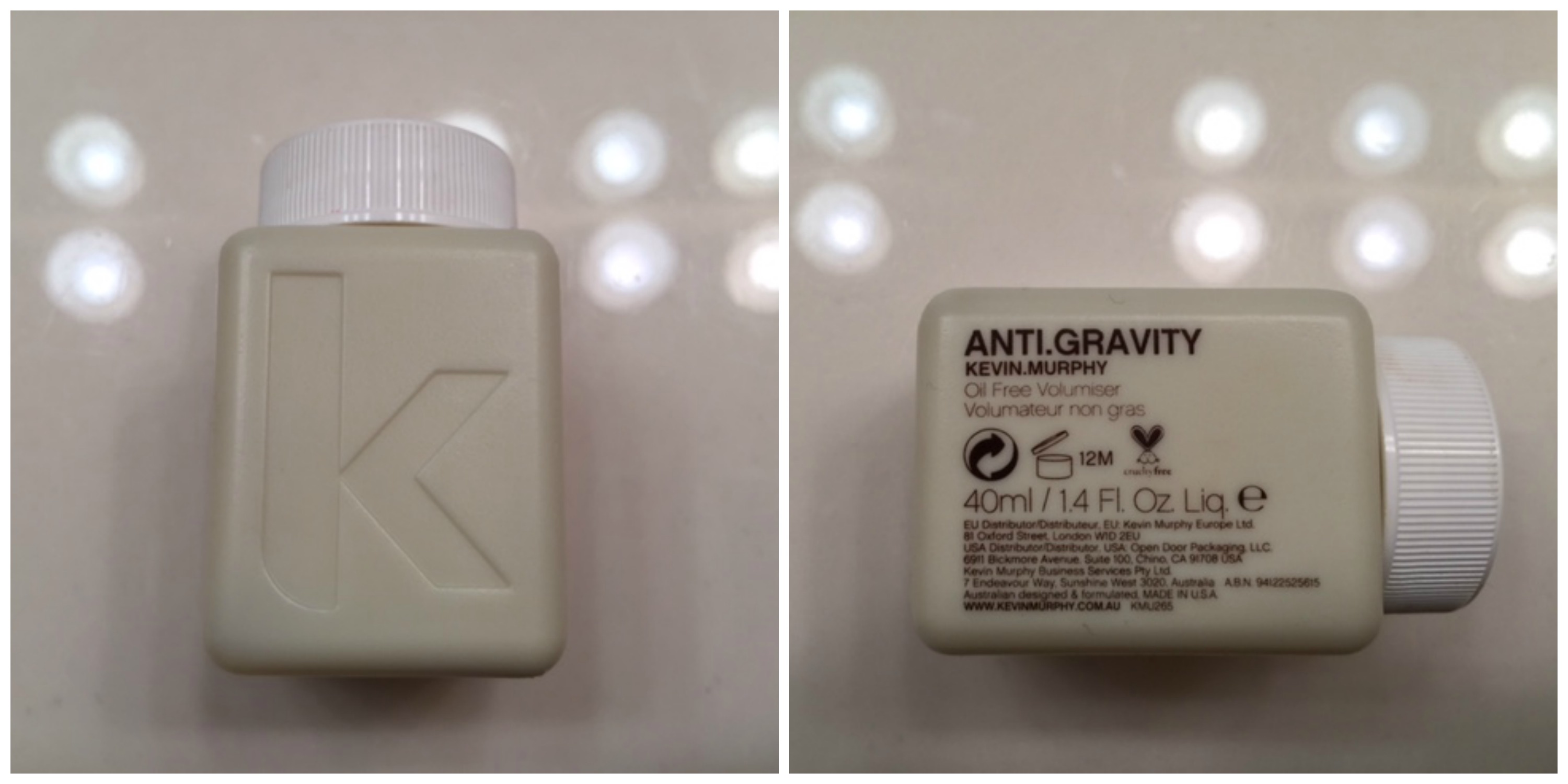 What it is: A volumizing serum that does not weigh down hair.
My thoughts: This stuff smells like lavender with a little lemon mixed in. It is a decent scent. It was a very milky like substance that was a little sticky on my hands but went through my hair smoothly. You want to rub this all over your damp hair, don't focus on just the roots. You all know my hair is super thin….so I am the true test! After running this through my hair and blow drying, my hair did have a bounce to it. It didn't look greasy or weighed down at all. Is this the most amazing product ever? No. Did I like it? Yes. I would consider it again.
Don't forget that the #inthedrawer Instagram challenge starts today with Jana and I!!!! We can't wait to see all of your pictures!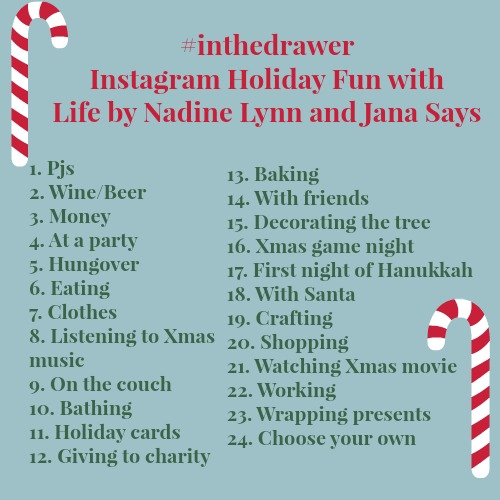 There are no rules with this. You don't have to have a barbie doll to participate. You could use a stuffed animal or other figurine to play! And if you have none, then you know what would be a fantastic good human thing to do? Head over to Target or the Dollar Tree and grab a doll to use for the challenge, then hand it off to a child in need in your area. Have a little fun and do a good deed? The Grinch's heart might just grow three sizes my friends!
Use #inthedrawer and have some fun!!! I will be checking Instagram daily to see your creations. There will be a link up on Fridays each week to share all the pictures in one spot if you want to make them part of your Friday posts.