I wanted to share the contents of my second Allure Beauty Box! I was much more pleased with the sizes of the samples this go round. Also, they sent six things again this month instead of just five. Yay 🙂
What's the Deal: For $15 a month, Allure sends you 5 deluxe size beauty samples, a mini magazine about the samples and a $10 off your $50 purchase on beautybar.com. I figured that was a decent deal for 5 deluxe samples!  I pay for this on my own, and all opinions are my own. This is not a sponsored post, a girl just likes to talk beauty sometimes, ok?! You can see my first box from last month here.
What I got:
John Frieda Luxurious Volume 7 Day Volume In-Shower Treatment
This is a gel that you apply in the shower for 3-5 minutes after you shampoo and condition your hair and you rinse it out before styling/drying. It is supposed to create volume  and is water resistant so that lasts through 3-5 shampoos. This can be found at stores for around $10, which is a great price point if you as me.
My thoughts: It is easy to use and it didn't weigh my fine, limp hair down which was a plus. I tried it out this week, and the humidity has been high and there is a chance for rain every day, so it is hard to say how it is really holding up because my hair tends to freak out with so much humidity.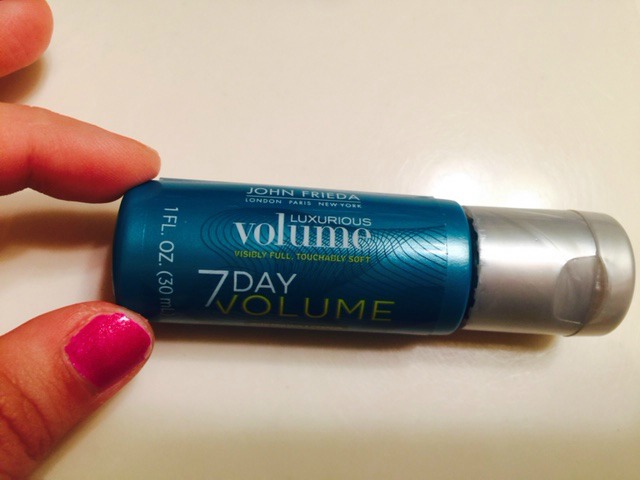 Should you get it: Give me awhile longer to form an opinion. I think I like it, but humidity throws off my hair game.
Julep Lip Gloss in Graceful
I have received a Julep Lip Gloss when I was getting the Julep Maven box every month. I loved it and this one is no different!!! The Graceful color is a light pink and is a little sheer. It is great for every day. I love the scent of these lip glosses  and they aren't too sticky. The full size glosses are around $20 on the Julep site.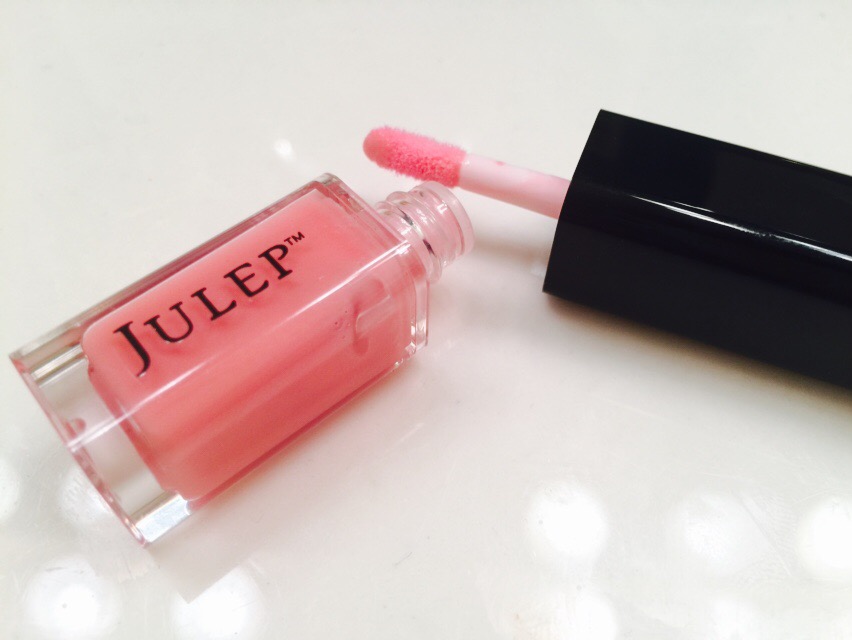 Should you get it: Yes!! I love the Julep lip glosses. They are some of my favorites.  I am tempted to opt back in a month and just get three different colors. They smell great, the colors are wonderful and they aren't sticky. Can you ask for more?
Versace Eros Pour Femme
I love this scent! I have basically worn it every day since I got it. I am not sure how to describe the scent? It isn't anything crazy. The sheet says lemon, bergamot, pomegranate, jasmine, peony,sandalwood, amber and musk. The good news is, Chris doesn't seem to mind it either. Yay! The 1.7 ounce retails for $92.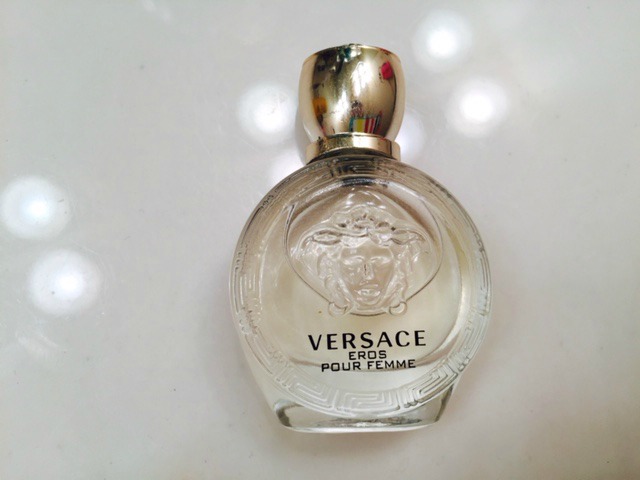 Should you get it: I really enjoyed this scent. If you are looking for a scent that is not offensive to a sensitive nose, and don't mind spending a little more I would consider it. It is something different, I get tired of smelling the same few scents everywhere I go, you know?
Eau Thermale Avene Thermal Spring Water
This is a calming, cooling spray. It says that it calms and soothes sensitive or dry skin. I tried it twice and I loved the feeling it left me with. I am going to save it for the summer, keep it in the fridge and use it as a refresher. It would probably feel amazing if you were sun burnt! Though I don't plan to let myself get that way. It retails for $12.50.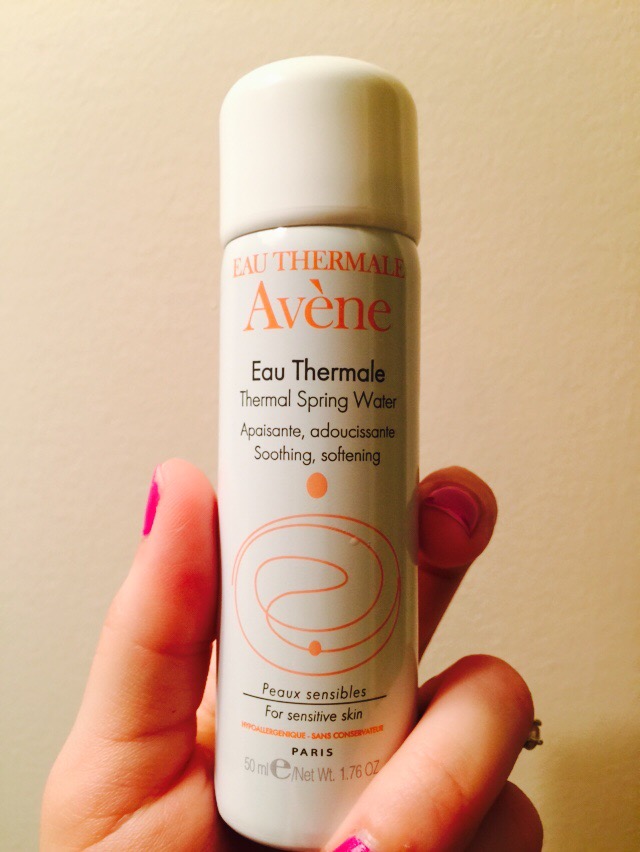 Should you get it: If you live in the south, or experiencing some heat…I would snatch this baby up for a cool down. It really did feel like it was calming my skin the instant I sprayed it.
Laneige Water Sleeping Mask
This mask  you put on before you go to bed. It is supposed to hydrate and leave your skin looking plump and glowy. There is a slight rose scent when you apply, but hardly noticeable. I have used it twice and I will say that my skin was super soft in the morning. I don't know about glowy? But I work out and sweat like crazy after I wake up so that sort of covers anything up. It is suggested to layer this mask over your anti-aging stuff to make it more effective, so that is a fun bonus! This retails for $23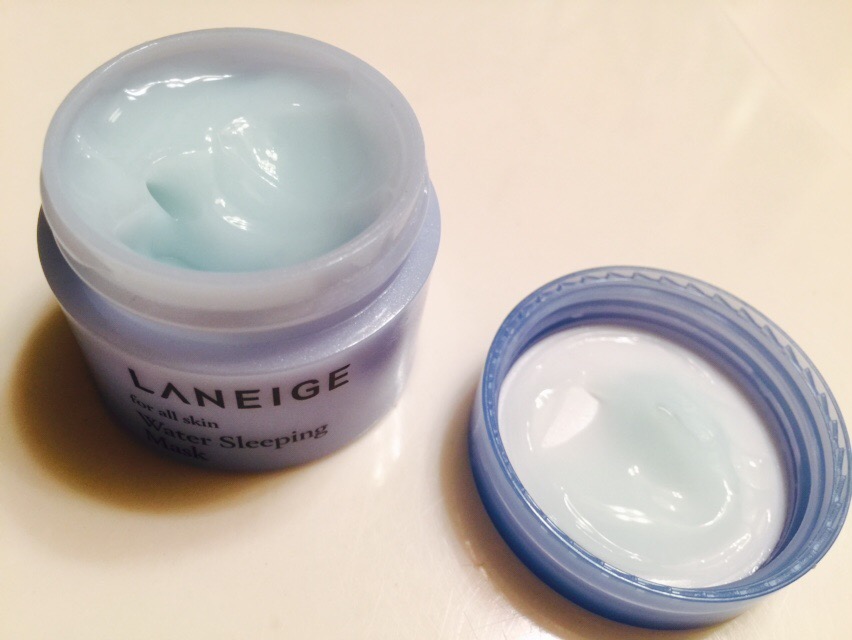 Should you get it: I like the way this mask felt when I put it on. It soaked into my skin fairly quickly, and didn't leave any residue on my pillow or anything. I am out of anti-aging serum right now, so I can't speak to the fact that it makes those products more effective, but it sure does make sense. As far as night masks go, the price isn't bad and a little goes a long way. I am on the fence if I would purchase it again.
Alterna Caviar Repair Multi-Vitamin Heat Protection Spray
This is a styling spray to prevent damage from flatirons and blow dryers. I loved the scent of this. Almost like a mojito?! It is lightweight and it left my hair feeling super silky after every use. I had to be careful not to overuse, otherwise I felt like it would make it look a little oily. To be fair, I have also been running my fingers through my hair all day long because it is just so silky. This retails for $30.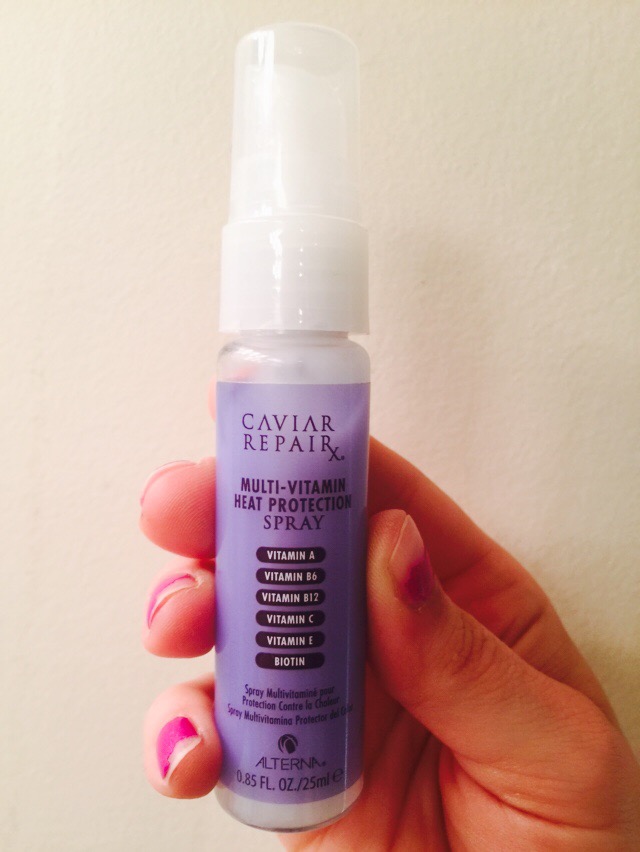 Should you get this: I am a Chi heat spray girl and have been for years. I will say that this stuff makes my hair silkier for sure. If I had thicker hair, I would have no hesitations to purchase this again in the least bit. Because my hair is so thin, I feel like I can't add the amount I do with my Chi spray. However, I really like how soft my hair is after using this. There are a ton of vitamins and good things in it for the hair which makes me think I will repurchase it.
Have you used any of these products? What do you think about this box?