What's the Deal: For $15 a month, Allure sends you 5 (lately it has been 6 or 7) deluxe size beauty samples and a mini magazine about the samples.  I pay for this on my own, and all opinions are my own. This is not a sponsored post.You can see last month's box here.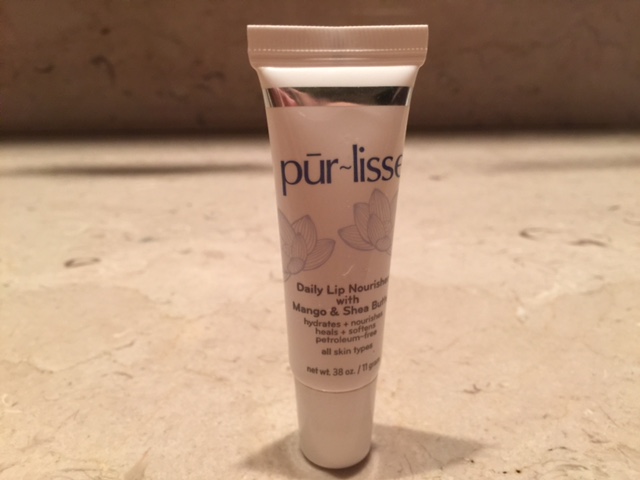 What it is: A lip balm that doesn't have any parabens or petrolatum. The key ingredients are mango-seed butter, shea butter, jojoba oil, rice-bran oil, and vitamin E.
My Thoughts: I really liked the consistency of this stuff. It is thick enough that it is nourishing and lasts awhile on the lips, but thin enough that it isn't obtrusive. It is not greasy or sticky and it has a faint hint of oranges when you first apply it but it is barely there and the scent fades quick. I supposed that is the vitamin E that causes that scent. I really like putting this on in the mornings under my lip sticks and glosses. It made everything go on smoother. It certainly soothed my winter cracked lips too!
Repurchase: Yes. It is a little pricer for me for a lip product, but it works.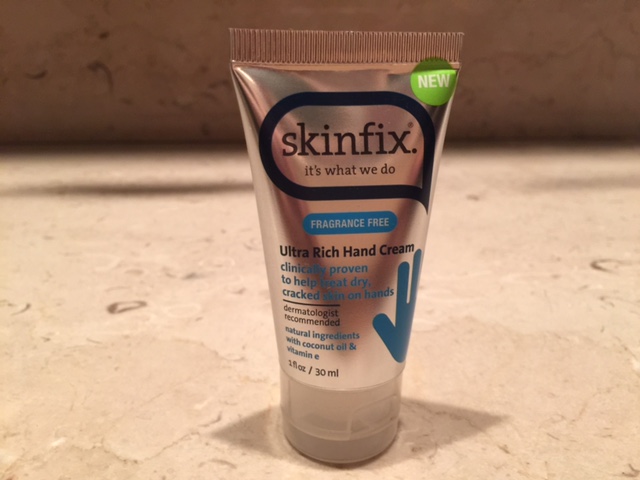 What it is: A hand cream with no parabens, phthalates or fragrance. Key ingredients are Coconut oil, sunflower oil, aloe, rice-bran extract, and vitamin E.
My thoughts:You guys, my hands are awful in the winter. They are constantly cracked and I am reminded of this when I go to wash them with anti-bac soap and want to die a thousand deaths because of the burn. This stuff is awesome because it was thick and really nourishing, but it wasn't greasy and I could go back to what I was doing after just a few seconds. Because there is no scent, it doesn't burn and you can use it in public situations (think your desk) without being obtrusive with scent.
Repurchase: Yes! At this price point, and the fact that it is easily found at Target….my hands are happy.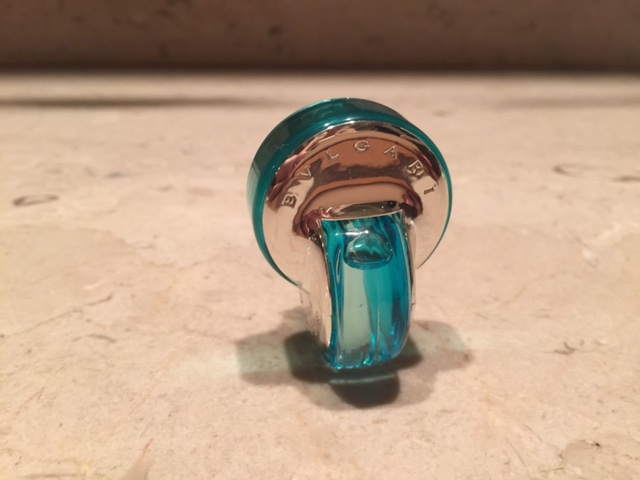 What it is: Notes of bigarade orange, passion fruit, passion flower, gardenia, cocoa beans and vetiver.
My thoughts: When I first put this on I was like hmmmm this reminds me of the way a really nice hotel smells on the inside. Weird, right? After about an hour I start to smell the citrus and flower scents. This isn't overly strong, but it also doesn't last all day for me either.
Also, the bottle is really cool and different, but I found it to be a pain in the ass to get the lid off. It literally took me a full minute to get it open the first time.
Repurchase: Probably not. The scent is pleasant, but it's not my favorite.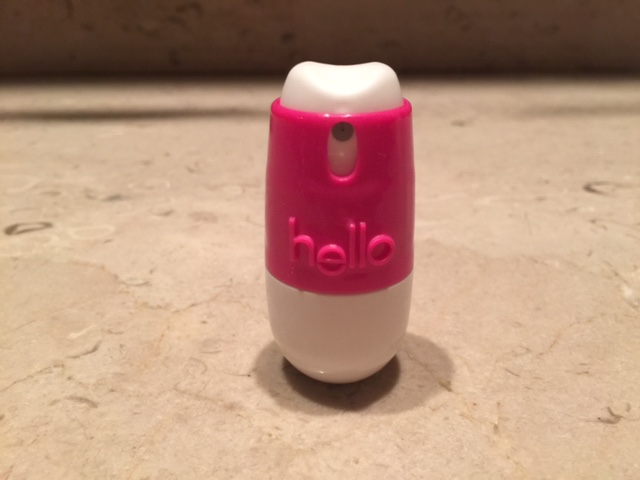 What it is: An alcohol free breath spray with Xylitol.
My thoughts: I received the Grapefruit Mint flavor of this. While the packaging is totally cute and I would have fallen for it in the store….I have to be honest and say this is not the best breath spray that I have used. Perhaps because there is no alcohol, I just didn't feel like it was very powerful. When I first spritzed it in my mouth I tasted the weird grapefruit mint flavor for about a 30 seconds and that was it.
Repurchase: No.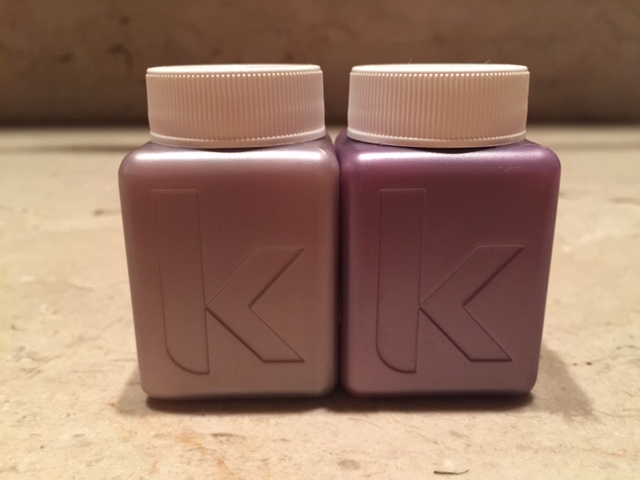 What it is: A sulfate-free shampoo and conditioner with shea butter, evening-primrose oil and kakadu plum.
My thoughts:I really liked both products. This stuff has a sweet tart scent, sort of lemony but also not. That doesn't really help but its what I got. I felt like my hair looked a little healthier and shinier after I used this. One thing I will note is that the conditioner is very thick, so you only need a very little amount. That just means the bottle would last a really long time, bonus!
Repurchase: Yes. I like to have two different shampoo and conditioners going at once so I would certainly rotate this in with something else for the hydrating properties this provides.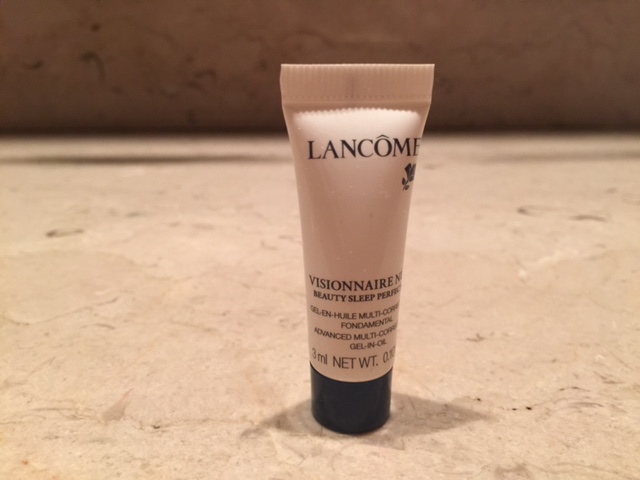 What it is: An overnight facial moisturizer with soybean extract, algae extract, glycerin, ceramides, and adenosine.
My thoughts: I actually had received this in my Lancome free gift with purchase last month, so I was excited to see more of it! When you first put this stuff on, it has a gel consistency, and then melts into an oil as your rub it on your skin. I really loved how smooth and glowy my face looks the next morning!! It has a little of a floral scent, but hasn't irritated my super finiky, sensitive skin so that says something!
Tip – Careful around eyes. The oil spreads a little so if you get too close to your eyes, it makes them water just a little. User error on my part,
Repurchase:Yes. While the price tag is quite steep, a little of this goes a long way and I really do feel like I see a difference on days I use this. It is no secret that I am a Lancome fan so maybe I am a little biased towards this product.
Have you tried any of these products before? What have you loved lately?
Linking up with Joey.