–If I have to wear a band-aid, it is a Hello Kitty or some other children's character. Why buy the ugly plain ones when there are options???? These are what I am sporting on my ankle right now! #firstaidfashion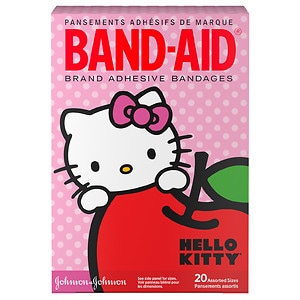 –I have played the Photograph song by Ed Sheeran probably 50 times this week. I can't help it, I love it!!! #iwearoutsongs

–Speaking of music, I got excited because I usually allow myself to start listening to Christmas music full time starting November 1st and I just realized that is a month away! #christmasmusicallyearlong
–I started a new book (The Light of Day) this week that I cannot put down!!! I am already 41% done with it and I started it Monday. I don't even know what it is that has me so hooked but I have to know more!
–Speaking of books, I have already started working on my Show Us Your Books link up post for next month. I review each book as I go so I don't forget anything! Does anyone else do that?
–My workouts are all over the place lately. Yesterday I ran so hard and really pushed myself. I felt so good after my workout. Today? I barely squeaked by on leg day. I mean….I got the workout in, but I just wasn't in to it. Wasn't giving it my all. I have got to get motivated again!!! Where do you pull your motivation from?
Confessions in ecard
Now this is what I call a salad!
Can I get an amen?!?!
Happy Hump Day!