Hair is something that I have always struggled with. When you have super thin hair, there aren't many products out there that you can use without weighing it down and looking greasy. When my hair gets to a certain length, it starts looking stringy and damaged and it always makes me so sad.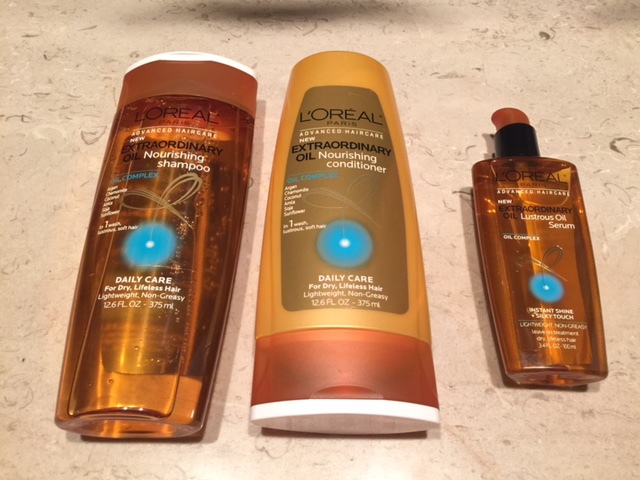 I started using L'Oreal Advanced HairCare Extraordinary Oil last month, and I have got to say I am impressed!!! Normally I stay away from anything that has oil in the name given my hair type. So I might have been a little skeptical when I first got it. I cracked open the lid and smelled it, as I do everything, and man oh man this stuff smells amazing!!! I couldn't wait to try it.
I used all three products; the shampoo, conditioner and serum for about a month and I am loving the results! My hair looks less damaged and has a shine to it without looking greasy or weighed down. Plus I love getting whiffs of my hair throughout the day because it smells wonderful!
I received the products the day I got my hair cut, so you will have to look past the obvious length and color differences and look at the healthiness of my hair!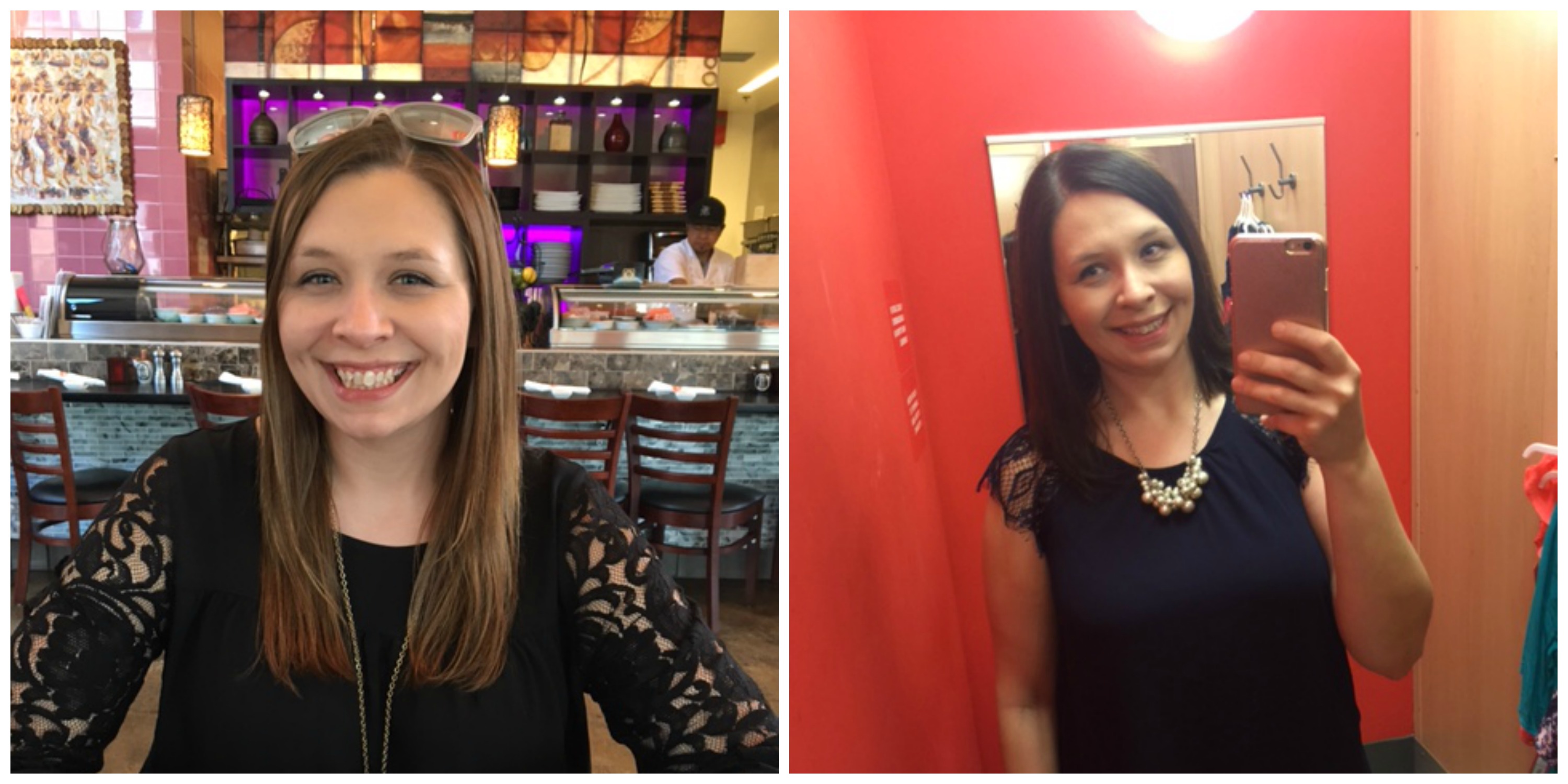 This line has Coconut, Argan, Chamomile, Amla, Soja, and Sunflower oil complex. I have to say that my hair was so soft after just one use. After using it for a few weeks, I noticed a huge difference in the softness and shine. My hair doesn't look as dull as it did without the product. I only put the serum towards the tips of my hair, not the top. I have volume and it doesn't look weighed down.

I received these products through Influenster and all opinions are of my own. I will only share things I like with you guys!
Have you heard of or tried this line yet?