Favorite Song: Mike Posner's Drug Dealer Girl. I just love how chill and fun this song is.

Favorite Coffee Creamer: After my beloved Christmas creamers went away, I started buying Coffee Mate's Natural Bliss all natural Sweet Cream. No artificial crap, you can pronounce each of the few ingredients in it and I have yet to tire of it like I do the flavored ones. For the win!
Favorite Recipe: This Apple Pear Salad with Pomegranate Vinaigrette looks really good and I want to try it! via
Favorite Moment: My 10 year old nephew texted me last night from his iPod while he was at the beach. We probably had a 30 minute conversation back and forth and it was the sweetest thing. It is crazy how fast they grow up!!!
Favorite Lust: This Factory Sheer Striped dress and Linen Tee from J Crew would be super cute for this spring. I need to make it over to the outlets!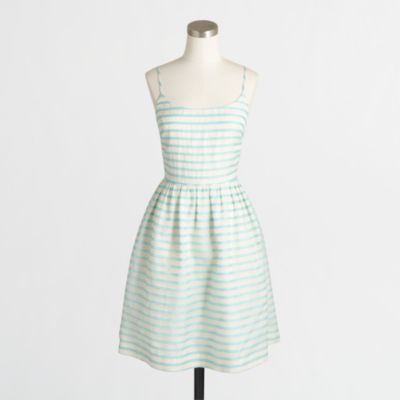 I hope that everyone has a fabulous Easter weekend!!! We plan on spending Sunday with Chris's family and I hope to torture my dogs at some point this weekend by making them wear the bunny ears. They love the attention! I shall leave you with some funnies.
Favorite Funnies:
And in the spirit of Easter