Do you guys follow Alexandra? She is the sweetest and has been doing a Live Your Best Life link up the last two months and I have really been trying to incorporate some of her prompts into my life. Well, today she has a Christmas traditions link up. I just love Christmas time and hearing about what other people do for the holidays, so I thought it was the perfect time to link up for some holiday fun!
Growing up, my parents worked hard to give us the best life they could. We didn't have a ton of money, and at one point my dad was working three jobs to provide for us. My sister and I never knew the difference though, because my parents spoiled us rotten at Christmas!!! There were always so many gifts under the tree, pretty much everything we asked for and then some. My mom always had lots of fun things in our stockings too. We watched all the Christmas movies, and there were several years that my dad really went all out with the outdoor decorations. He even made a custom Grinch scene for our yard. I know that presents and decor isn't the important meaning of Christmas, but it is what made the season feel extra special to us as kids.
I want to carry on my mom's tradition of doing fun stockings with my family.  My mom always baked a lot of goodies around this time of year, my favorites were her iced sugar cookies. Hers are the absolute best!!! I want to introduce Zoe to that recipe and get in to the habit of making them each season with her. Baking always brings back such fond memories of just being in the kitchen, talking, goofing around, listening to Christmas music.
Another tradition I would like to start next year is the advent calendar. There are so many fun ideas out there for them. I really like the idea of having a little celebration each day leading up to Christmas.
When we lived in Pennsylvania, my parents would drive us past the Overly light display every year. It started out at the Overly house and then it moved to an amusement park one year, and now I think they do it up somewhere big like the fair grounds or something. Anyways, I used to love seeing all the light displays and drinking hot chocolate. I hope to find something like that to do with Zoe next year when she can see better out the car window!
As far as decor in our home goes, I like to keep it fairly simple with a fake tree and clear lights. I am not too big into the colored lights. That is just my preference, nothing wrong with them. I always hang stockings over the fireplace and we have some garland as well. Chris and I love Snoopy, so we have some Snoopy Christmas decorations as well, though I didn't get it all out this year. I also have a pink Disney Princess tree that my mom bought for me a long time ago that I have now designated as Zoe's tree. I even had it set up in her nursery for her last year before we welcomed her into the world.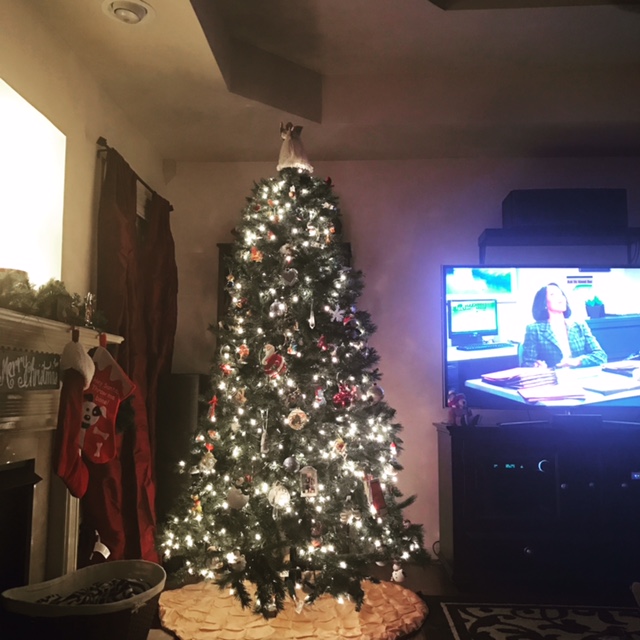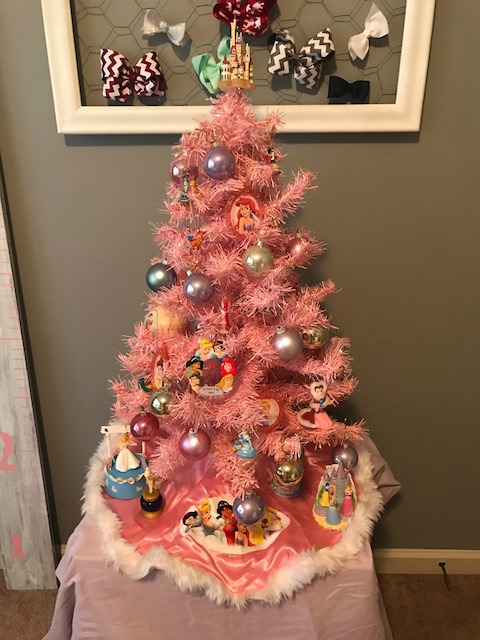 I remember my mom buying us ornaments each year to save for when we were older. It was always whatever we were into at the time. I have Care Bear, Strawberry Shortcake, Rainbow Bright, Smurfs, Blues Clues, Lady and the Tramp, Barbie, Winnie the Pooh, Snoopy, Scooby….so many different things that I was into over the years displayed on my tree  now. I plan to do the same thing with Zoe! Last year I bought her a 2016 ornament for her birth year. This year I am on the hunt for the perfect unicorn ornament since that was the theme for her first birthday. I want her to have these special memories every year when she puts up her tree, just like I do.
Each Christmas, we must watch Elf, The Grinch (both the cartoon and the Jim Carrey version), Home Alone, Home Alone 2, The Santa Claus, The Santa Claus 2, A Christmas Story and Bad Santa. I really love Miracle on 31st Street and usually find time to watch that at some point as well. I haven't always watched Rudolph and Frosty as an adult, but I plan on introducing Zoe to them as well as Frozen.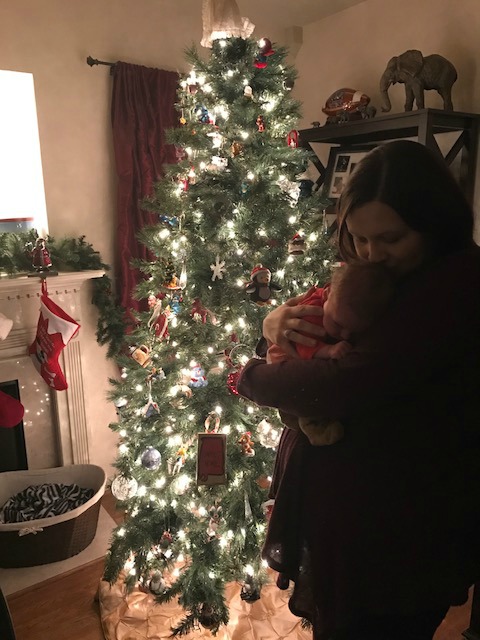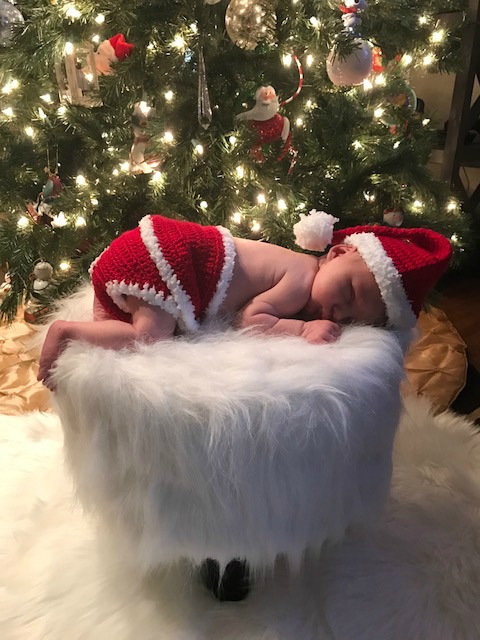 Hard to believe these were from last year!!!
In the past, we always went to Chris's parents house on Christmas Eve, his sister's house Christmas morning for breakfast and my mom's house Christmas night for dinner. This year we are doing things  a little differently and we have moved dinner with my mom to the Saturday before. We also plan to host it at our house this year. I am not quite sure what will be on the menu just yet, but I do plan to make my homemade lasagna.
Sometimes traditions change over the years, and I think that is totally fine. You have to be willing to adapt to different situations. But I firmly believe in keeping at least a few of the same ones alive year after year! So tell me, what is your favorite tradition each year? What is your most fond memory from Christmas when you were a child?