Steph always does the three things posts and I just love them! I was reminded that I wanted to do it too when I saw it on Laura's blog earlier.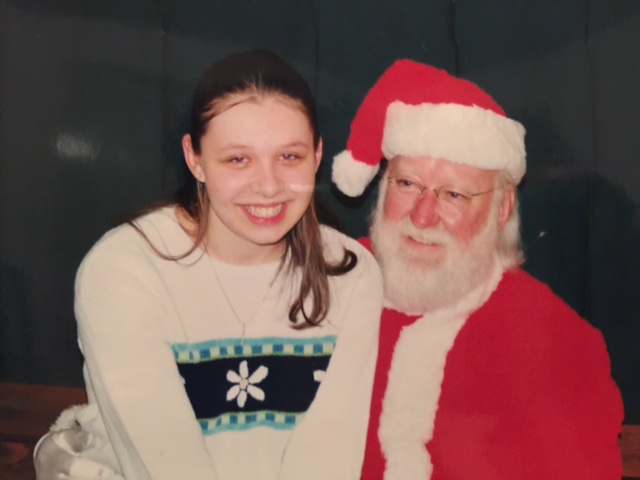 Christmas circa 1998
Three foods I always have around in December
1.Cookies
2.The popcorn tin that has the three different flavors (butter, caramel and white cheddar)
3.Queen Anne Chocolate Covered Cherries
Three things I love about Christmas
1.The magic that I feel this time of year
2.All the delicious treats
3.Christmas movies
Three things I hate about Christmas
1. Traffic and crowds.
2.When family members inevitably stress you out and make you feel guilty for having to split your time.
3.Fruitcake. Seriously, who eats that shit?
Three Christmas songs I listen to the most
1.All I Want for Christmas – Mariah Carey
2. Christmas Cannon Rock – Trans Siberian Orchestra
3.O Holy Night – There is something about this song when done right…that is just truly magical!!! I can remember getting goosebumps on my arms at a very young age while singing this and Silent Night in church and that feeling has stuck with me forever.
Three favorite Christmas Movies
1. Elf
2.The Grinch
3.Home Alone
Three Favorite Christmas Traditions
1.  Baking cookies
2. Building a gingerbread house (new tradition we are starting this year)
3.When I was little, my favorite tradition was trading presents with my sister on Christmas Eve. We each got to open one thing (our gift to each other.) When Zoe is older, I want to give her one present on Christmas Eve too!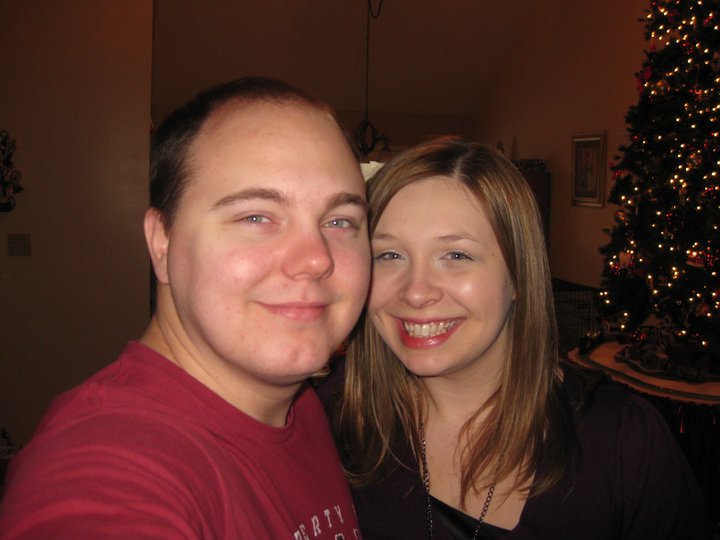 our first Christmas together
Three things I'll do before the end of 2017 because I want to
1.Build a gingerbread house
2.Bake and decorate cookies
3.Watch all the Christmas movies
Three things I'll do before the end of 2017 because I have to
1.Work
2.Put on real pants
3.Clean the  house
Three words of the year for 2018 if I were a person who chose words of the year
1.Health
2.Savor
3.Treat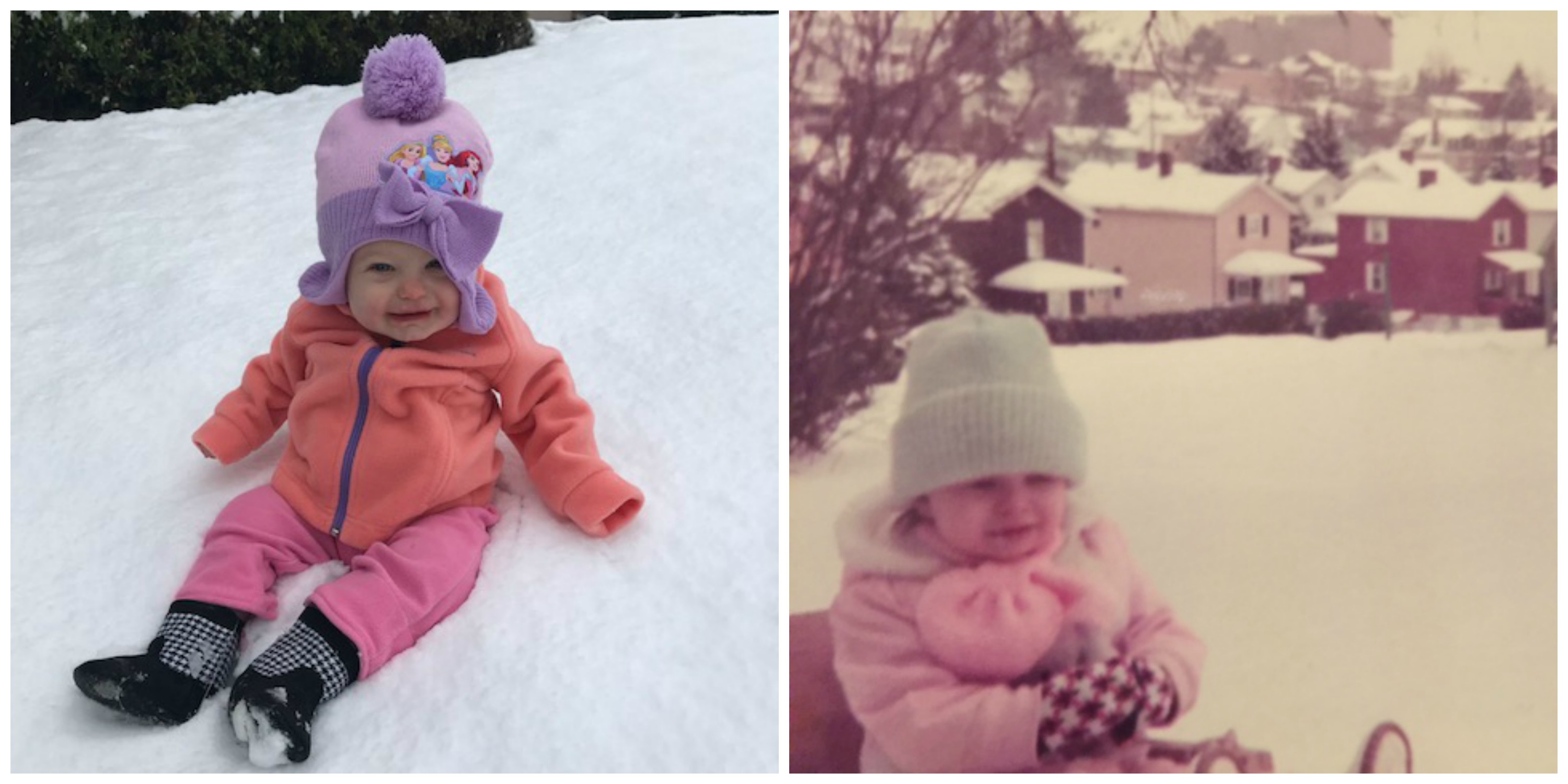 Zoe 2017/Nadine 1984 or 1985 (looks like I am around 2 or 3?)