Everything is better with bacon, no? Especially pasta!!! This Bacon Pasta was a super quick meal that I whipped up last weekend and we really enjoyed. I think I may change out the bacon with pancetta or prosciutto to change it up from time to time.
What You Need
9-12 strips of bacon
1 box of penne noodles
2 cups of whipping cream
1 cup grated Parmesan cheese
1/2 teaspoon black pepper
optional: green onion, red pepper flakes, shredded Italian cheese
What You Do
Cook pasta according to box.
Fry up the bacon in a pan. Ideally I would have had 11-12 strips of bacon, but alas my pan will only hold 9.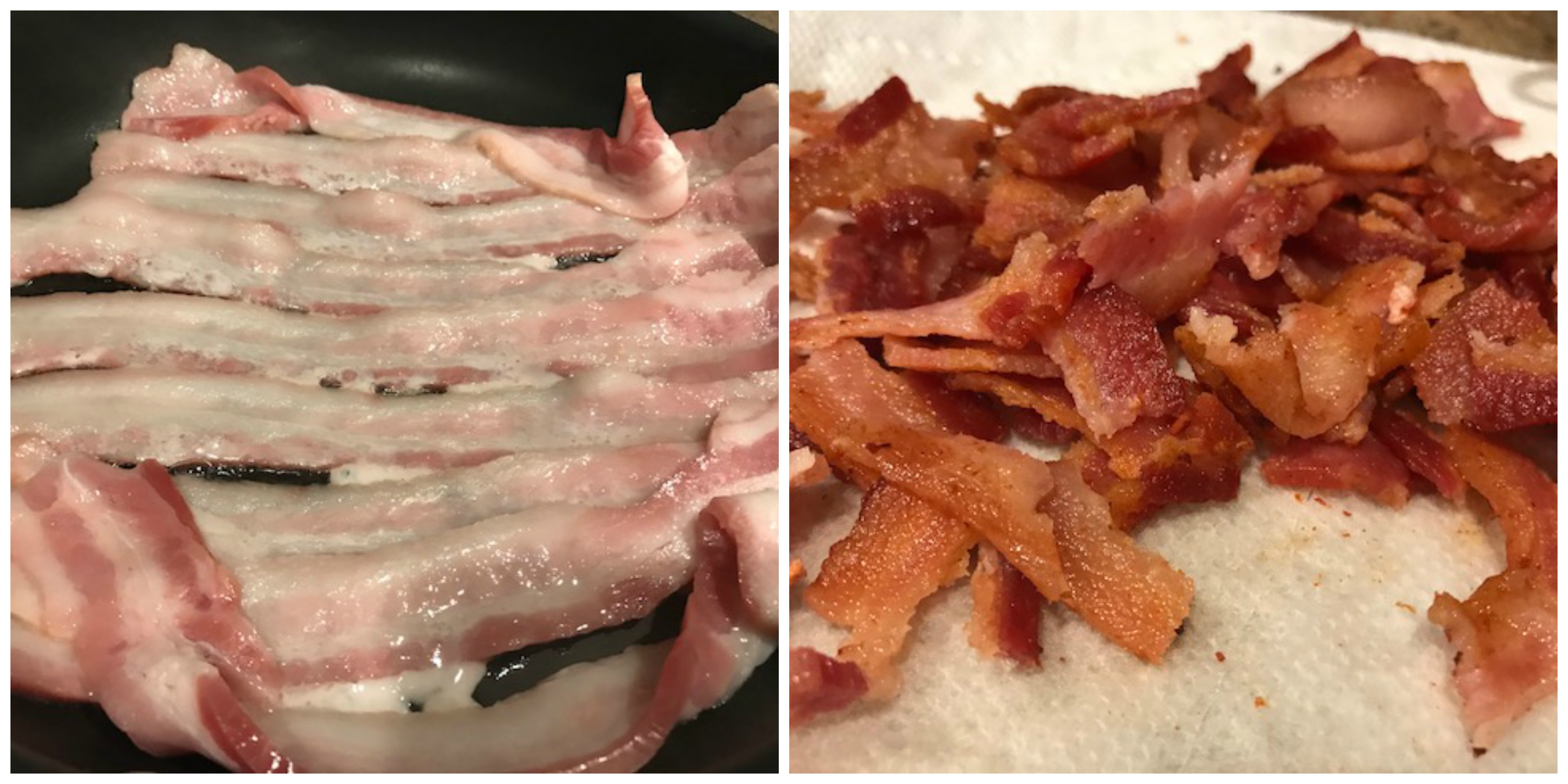 Cut the bacon up in pieces, remove the grease from the pan.
Stir in the pasta, whipping cream, parmesean cheese and black pepper. Simmer until sauce is thickened.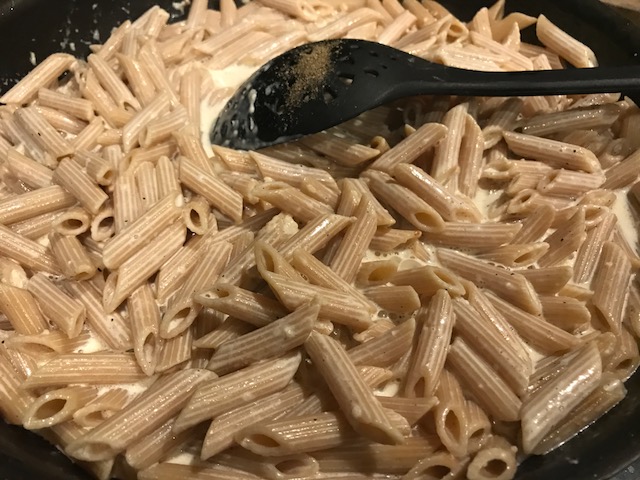 Stir in the bacon and green onions.
I like to top mine with a little Italian cheese and some red pepper flakes if I am feeling a little fiesty.
Enjoy!