Linking up with Steph and Jana to share my books for the month. Between being home with a sick Zoe for a week early in the month, and Thanksgiving at the end….I didn't get nearly enough reading time in. Honestly, I only finished two books. But they were both good ones! So here we go….
Beartown by Fredrik Backman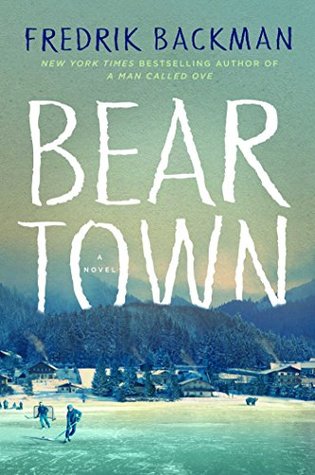 I feel like I am the last one to read Beartown. I really enjoyed A Man Called Ove, so I was excited to try this one. It took me awhile to get in to, to be honest. People kept saying its about so much more than hockey, and there is a lot of hockey talk. And I feel like you really have to pay attention because they will make references like "there is a man in a sabb" or "there is a mother at the kitchen table" and you might miss which man or mother they were talking about at first if you aren't 100% focused. However, the deeper I got into the story, the more I was intrigued and then about 60% in I couldn't put it down. And I will say it, this book is about so much more than hockey.
Bottom Line: I would recommend the book. It was something different and a really good read. It had all the makings of small town politics and sports, lots of dysfunctional family dynamics and imperfect people.
This is another that has been on my TBR forever. I feel like it got a lot of hype a few years ago, and usually those are the books that I stay away from for awhile. I completely forgot what it was even supposed to be about until I picked it up. I didn't really like it at first, but once I was about an hour or two into it….I couldn't stop. I started getting invested in the characters and needing to know what happened to Bernadette.
Bottom Line: This ended up being an enjoyable read! I felt like it was well written, and once I was settled in to it I was hooked!
Currently Reading
I just started this one, I think I am in Chapter  7 right now and all I can think is….I want to be reading my  book! So that is a good sign. What are you reading?