To say I am glad that the weekend is upon us is an understatement. This week was exhausting and I am pretty much ready to ditch all work and thoughts of work for the next two days! I don't even know what we have planned for this weekend, but I know that some cleaning needs to be involved. Goodness, I don't think anything other than dishes and laundry has been done in like two weeks. Oops. Also, thanks to all the rain and the random spring days….the grass is going to be needing attention soon. Adulting, am I right?
Favorite Moments: We have been enjoying a lot of healthy dinners this week. I really enjoyed egg roll in a bowl and turkey burgers with my maple roasted  brussels! Another one we have nearly every week is my baked pork chops recipe.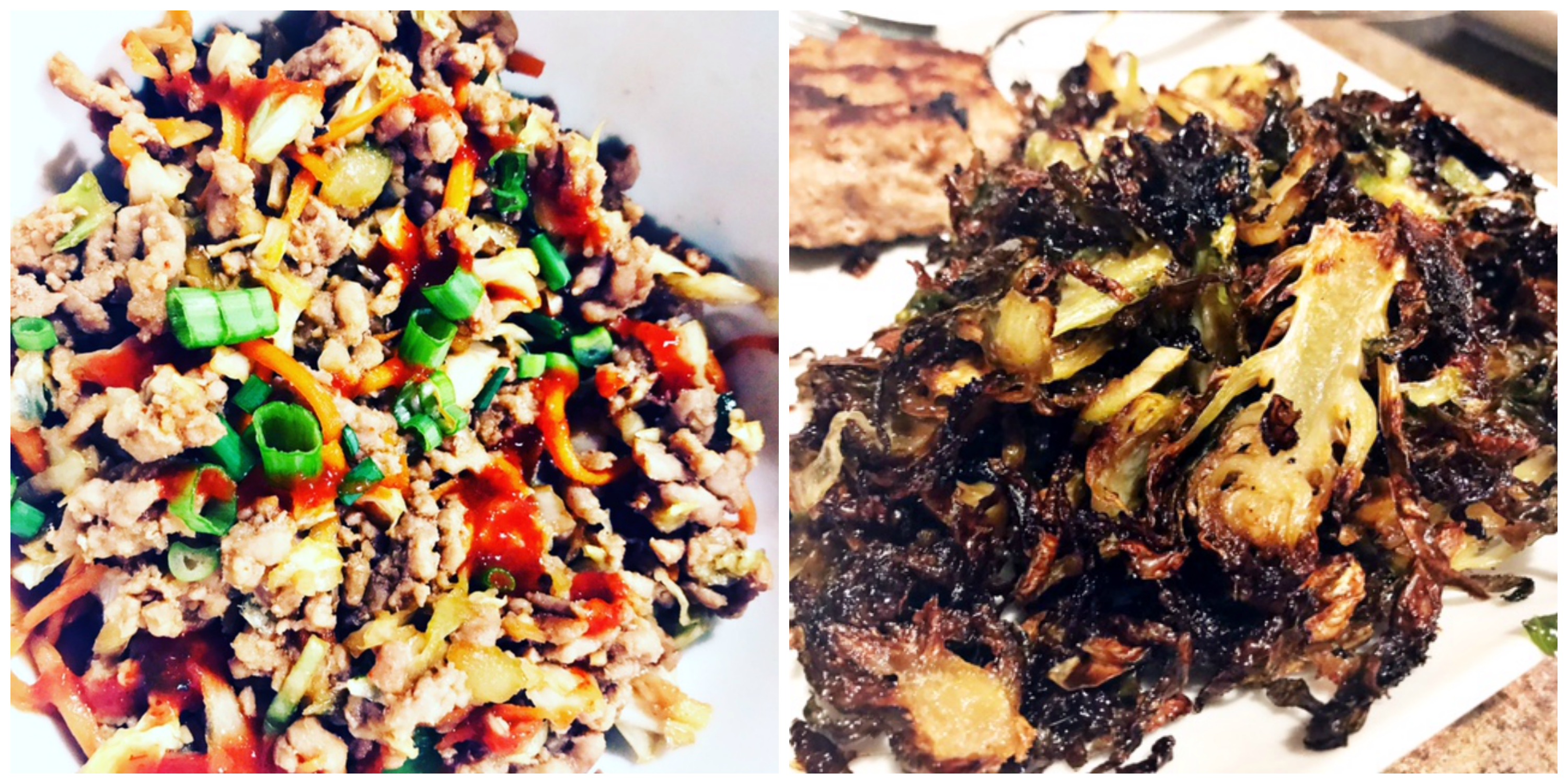 Chris and I had a lunch date at IKKO on Tuesday. We both ordered sushi and I also enjoyed an egg roll. It was delicious! It is nice to get to spend some time together, just the two of us.
I haven't had lunch with Laura the last two weeks and it makes me sad. We are going to have to make up with something awesome next week!
Favorite Recipe: It is no secret around these parts that I love a cheeseburger. I found this keto friendly recipe that I cant wait to try!
Favorite Lusts: I am in desperate need of a wardrobe refresh, mainly spring/summer clothes. I also need one or two more pair of sandals to replace some that have been retired. I am in love with these bow flip flops from LC at Kohls. Right now they are on mega sale and I want to scoop up both colors!
I also like these knotted ones, same brand.
Has anyone tried these Articles of Society jeans at Nordstrom? They are on sale, making them under $40, and they have decent reviews. I have never tried a pair on to know. My current jeans are looking frumpy and baggy. Thank goodness.
I need to grab one or two of the Old Navy Swing Dresses while they are on sale. I have one from last year that I wore the crap out of. My only issues is, the arm holes are too big in the size I usually grab. I have this issue at a lot of stores with sleeveless tops and dresses. Is it just me???
Because of said arm hole issues, I live in my jean jacket over my dresses. The one I have is about 7 years old and on its last leg. It is from Old Navy and I really dont care for the fit of it to be honest. I think I need something a little higher quality to look better. I like the look of this one, but we dont have a Nordstrom for me to try it on. What is your favorite?? Spam me with them please!
Favorite Funnies:
Linking up with Amanda. I hope you all have a wonderful weekend!