I cant even believe it, my baby sister is going to be 30 tomorrow!!! She'd probably kill me for putting that out there on the internet, but like how old do I sound saying my baby sister is 30??? She is the best sister in the whole world and I am so so so so so thankful for her and the relationship that we have. I speak to her several times a week and if there is one family member that you can count on out of everyone, it is my sister. She is so incredible. And seeing her relationship bloom with Zoe is my favorite. Zoe will actually choose her over me sometimes, and that never happens with anyone other than Chris. So that is saying something. Tracy, if you are reading this post…I love you! Happy Birthday!
Speaking of age, you guys!!! Chris and I stopped at Publix this weekend to pick up a few things and we had beer. The cashier got to the beer, and I was messing with Zoe in the cart and had my face turned and I saw her looking at me out of the corner of my eye so I looked over and I was like oh, do you need my ID? And she was like yes, please! I grabbed it and gave it to her and she was like ummmm if you say so and looked all confused. I was like really?????? Most days I dont even have people ask for my ID. It's something with my new hair, I dont know if it is the cut or color but I am thinking this is how I need to keep it! Made me feel so good, and young, walking out of there! Oh, and I barely had any makeup on. Just eye make up and BB cream.
Friday I met up with my two friends who still live in state from the Friday Lunch Club! It has been awhile since we were all together and it felt so good. I love those girls, they are truly amazing. We met up at Urban and I ordered the delicious Very Berry Salad with turkey. We vowed that we need to make it a more regular thing again.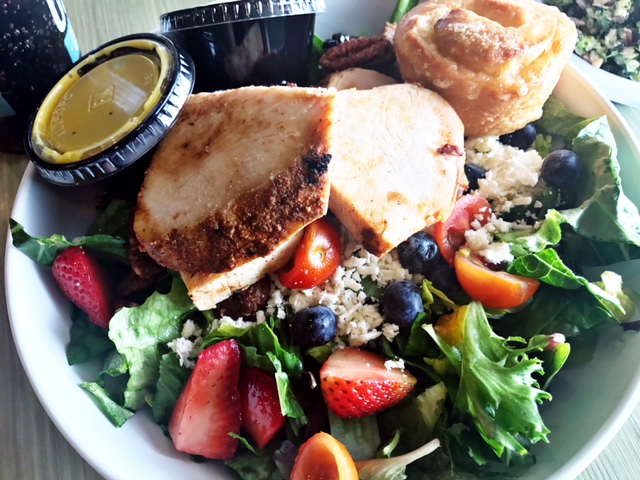 Saturday I was up early and had the floors cleaned, counters wiped down and a load of laundry going before 630am. I also started a new book and managed to read a few chapters with my coffee before Zoe woke up. I love mornings like that. I felt so accomplished. Other than dishes and more laundry, it was all I really accomplished all weekend though lol. Saturday afternoon we headed over to Chris's parents house and hung out with them for a little while.When we got home and got Zoe to bed, Chris and I hung out listening to the 90's Nation on MTV Classic. Have you guys checked out that channel? Amazing!!!! I even poured myself an amaretto sour!
Sunday we hit up Target for our groceries for the week. They are doing $10 off a food purchase of $50 or more this week! I love when they do that! We came home and made homemade pizzas for lunch. Delicious! I kept myself in check and had a sensible spinach salad for dinner.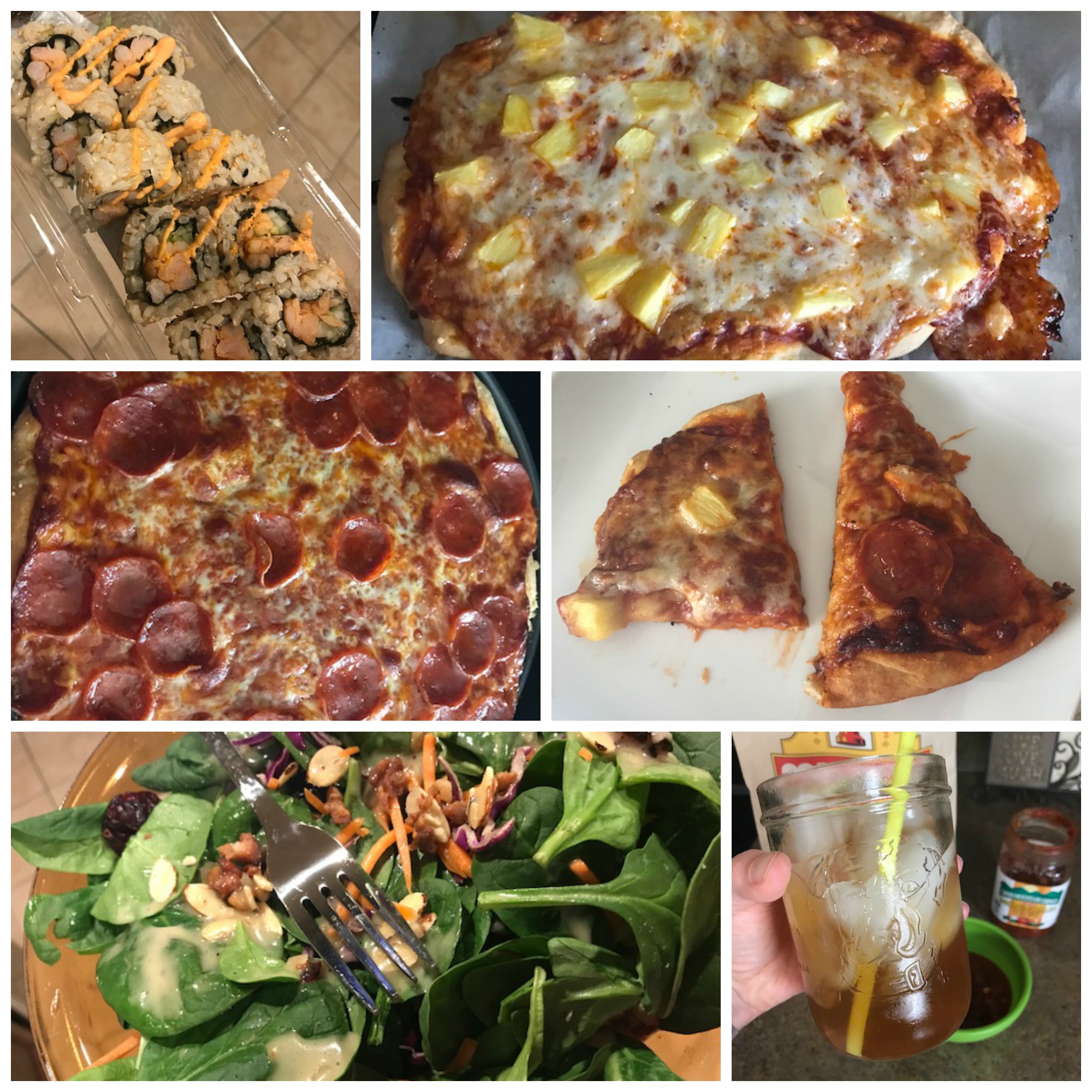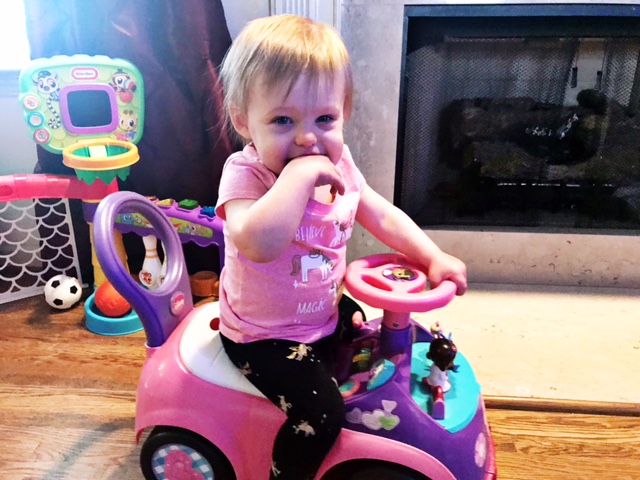 Linking up with Biana. I hope you guys have a great week!! Can't believe Easter is next weekend!!!