You guys!!!! The first five days after vacation are the worst, right? I am trying desperately to catch up on everything from work, to house chores to blogging. I think I finally answered all my emails from this past week and am slowly working on my Bloglovin' list so bare with me! It is my favorite time of the year!!! The NORDSTROM ANNIVERSARY SALE!!! I have some of my favorites that are sitting in my wish cart below. Let me know what you are getting or if you posted your favorites. I would love to see!
Not sure what we have going on this weekend. I know our jungle needs to be tamed, again. And by jungle I mean the yard. I swear the rain this year has us looking like we live in the damn Amazon or something! I would like to get together with Laura at some point too because her little S turned TWO and Zoe needs to give him his birthday presents! And those two need a date for real.
Favorite Moments: A year ago from July 12, Chris and I found out that Zoe was a girl!!! It was pretty cool thinking back to that day. I remember making sure we had an early morning appointment because I didn't want to sit around the office all day anxious to know. I had a strong feeling that I was carrying a girl….but it was great to have confirmation that my first intuition as a mother was right. Staring at her beautiful face a year later is so amazing.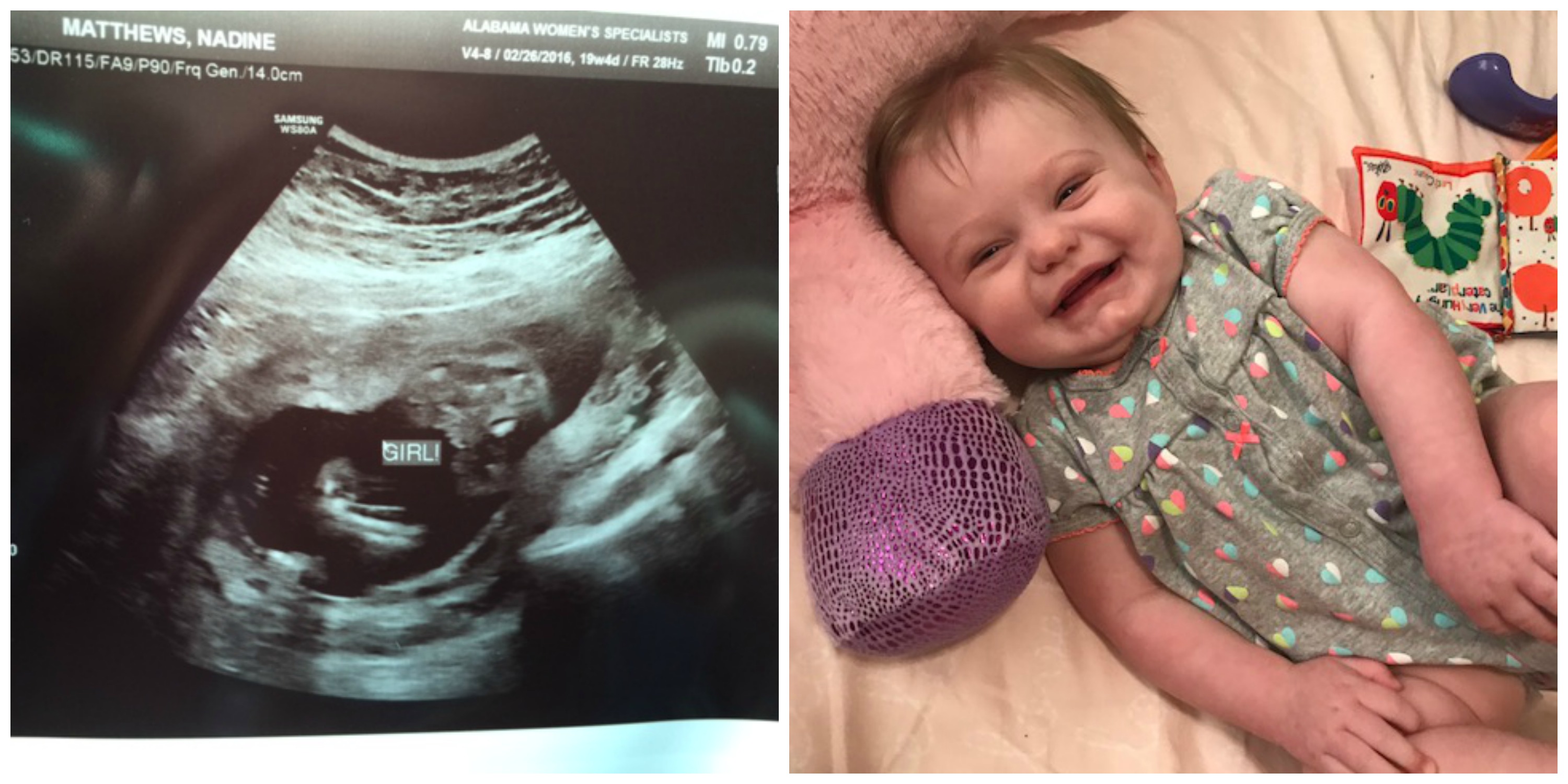 My mom and I got to hang out for a little while this week. She brought Chris and I some Pepperoni Cheese from Delallo's in my hometown. I don't understand why they don't sell this stuff all over the country???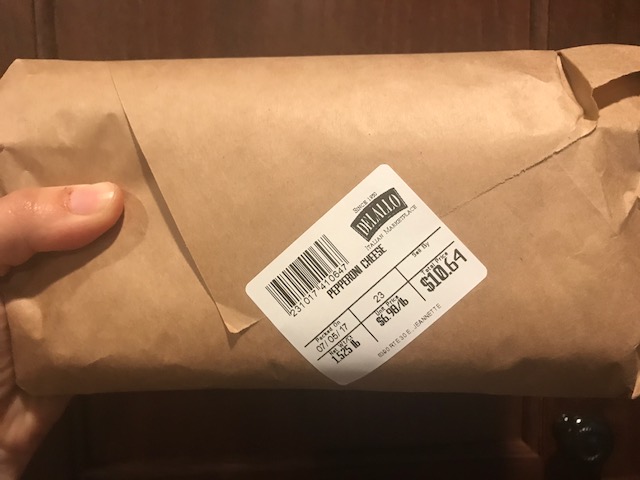 We also made a trip to Nordstrom Rack where I accidentally spent lots of money. I am so happy we went though. There was so much awesome stuff there and I really needed some pieces that look good on my body right now. I got a pair of jeans,(the best kind when you dont want to look like a busted can of biscuits) a gorgeous navy shift dress with a ruffle 3/4 sleeve, a classic black tank with the perfect flow-y fit and tie back and two other tops. Apparently I like dark colors and neutrals. This should come as no surprise. I am most proud of the fact that I put back a black and white striped dress that fit super cute. Probably because I have three striped dresses already. Oops.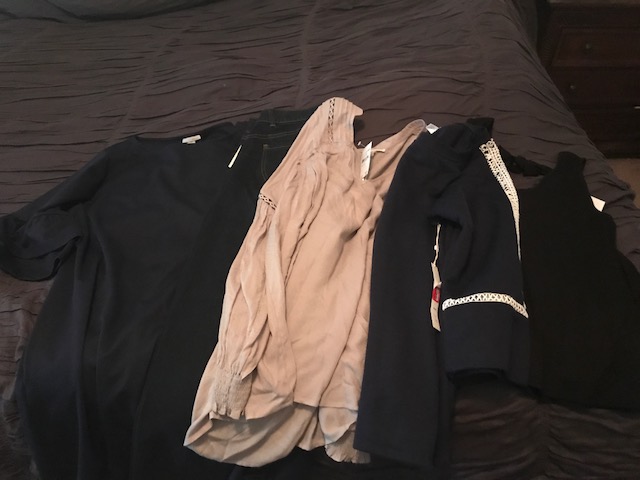 I treated my mom to a lunch at Macaroni Grill, and we both enjoyed salads and the bread. The Bibb and Blue is always a favorite of mine and I questioned why it had been like two years since I had last been there.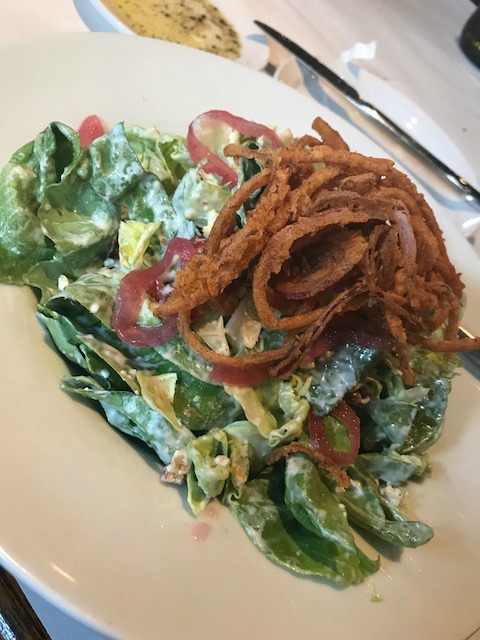 Not having my life together enough to remember my lunch on Monday meant a solo trip to Whole Foods for some sushi. I cant tell you the last time I ate a meal alone in total silence with no interuptions. It was delicious!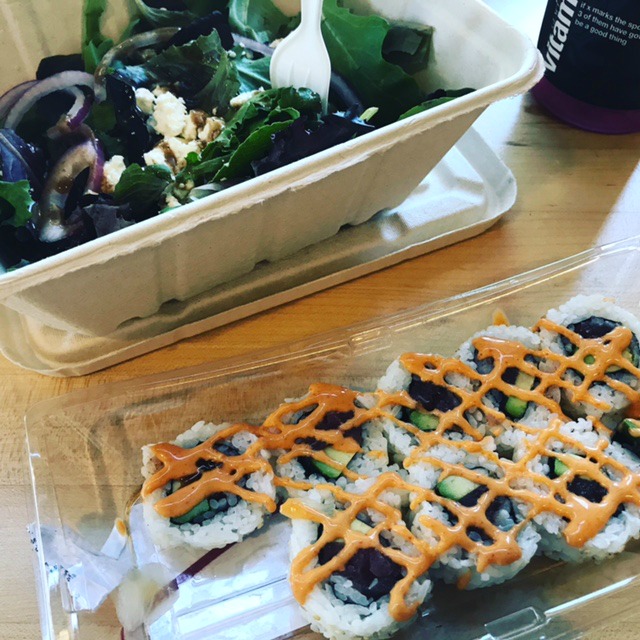 Favorite Purchase: Other than the Nordstrom finds, I really am in love with the Mom Knows Best Kate Spade necklace I ordered during their 40% off sale on the 4th. The mama and baby elephants are so sweet and can double for a Game Day necklace come football season. It is even cheaper right now at Macy's if you want to scoop one up!!!
Favorite Nordstrom Anniversary Sale Picks: Are you guys tired of seeing Nordstrom picks?? The truth is, I love it! The sale can be so overwhelming because there are SO MANY items!!! I like seeing what everyone else is adding to their carts. It gives me good ideas. Besides Black Friday/Cyber Monday, this is my favorite sale of the year!
I love the Halogen brand. I just bought that gorgeous dress and I have a few other pieces over the years and they always hold up nice. I love the cut of this sleeveless top!
I can't wear dangling earrings anymore and am all about a stud. How gorgeous are these???
This tie knot sweatshirt looks so cute and cozy!!! The white laced sleeve sweatshirt in my first picture is this same brand and they feel SO NICE. I really would love to add this to my collection as well.
I really want to get a pair of the coveted Spanx faux leather leggings. Anyone have them? What are your opinions??
Favorite Funnies:
Linking up with Amanda, who also has a great Nordstrom Sale post up!!! I hope you all have a wonderful weekend! Happy shopping!