Oh, hey there fall weather!!! Nice to finally see you! That's right folks. We had a few mornings here in Alabama where it dipped down to the 40's and I was in absolute heaven. There is nothing better than a crisp fall morning. I could even smell fall in the air just a little! I think Zoe is going to be a fall girl too, as every  morning this week when we go down in the garage to get in the car…she points outside and makes me take her out there for a minute. She looks all around and takes everything in and has the biggest smile on her face. So do I!
Favorite Moments: When I picked Zoe up on Monday, I noticed something sitting in her cubby at school. When I got closer, I realized it was a pumpkin that she painted!!! A few weeks ago there was a picture of her waiting for me in there when I picked her up with her hand prints, and now this pumpkin. These things are so precious to me! I love that her teachers work on this stuff with her and I guess I need to start a box for school keepsakes already!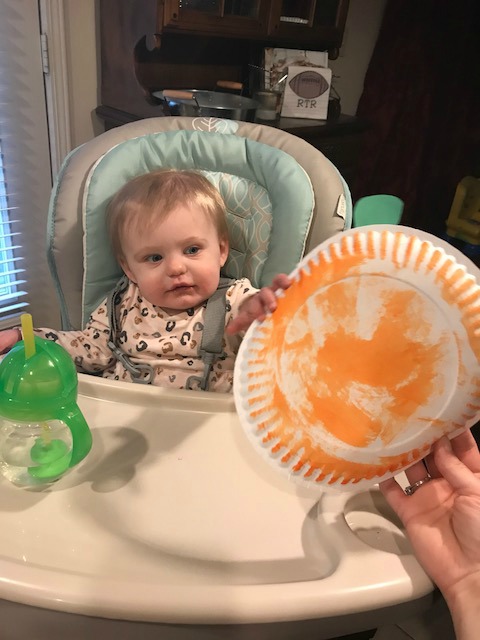 Seeing the sun rising over the mountains and the way the fog rises over the water every morning on my way in has been so wonderful.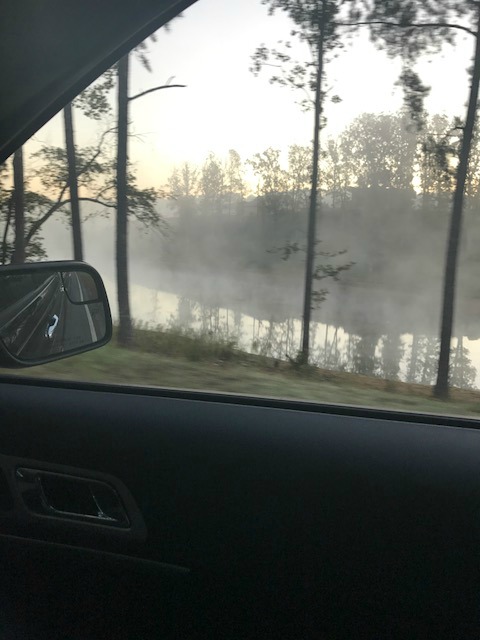 Zoe loves to play ball with us now, and I love it too! It is so cute watching her throw and roll it to us. Sometimes she even rolls it around for herself to go get. She always holds it up like…wanna play??? Yes!!! Mommy always wants to play!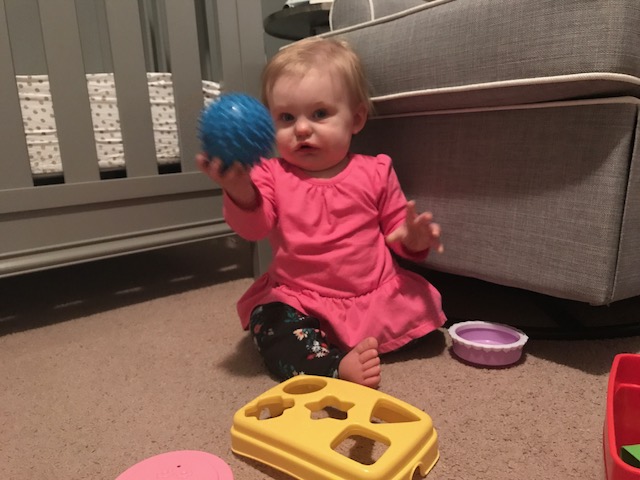 Favorite Link: I found this article on Astrology for Careers to be interesting. Do you find yourself relating to your sign?
Favorite Recipe: How amazing does this easy crockpot peanut butter chicken recipe sound?? I added all the ingredients to my shopping list for next week.
Favorite Lust:I was shopping at Target for some work pants yesterday. Their sweaters are buy one get one 50% off right now!!! I scooped up two to replace some very old ones that I have that have seen better days and are a little misshaped and literally falling apart. I tried on this bomber jacket, but didn't end up getting it. I haven't stopped thinking about it since and will probably go back to pick it up. For the price point, I was surprised by the quality.
I picked this sweater up in light gray and blush pink.
I also wanted to grab these mules in black and maybe silver…but they didn't have my size in stores. I am giving in and jumping on the backless mule train. I think they would be perfect here because we all know that warm weather will creep in and out of the next two or three months, and these say fall without being too warm and restrictive.
And how cute are these???
Favorite Funnies:
I hope you all have a fabulous weekend! Linking up with Amanda. Roll Tide!