Hey there, Monday. Wish I could say I was excited to see you, but I'm not. And if we are being honest, unless you are a holiday, I probably never will be. But you're here so let's make the best of it, ok? This weekend we didn't really have anything planned, and sometimes that is the best.
Laura and I kicked off the weekend with lunch at Shiki. I never say no to Thai food, and they surprisingly have one of the best sangria's in town! Because Friday.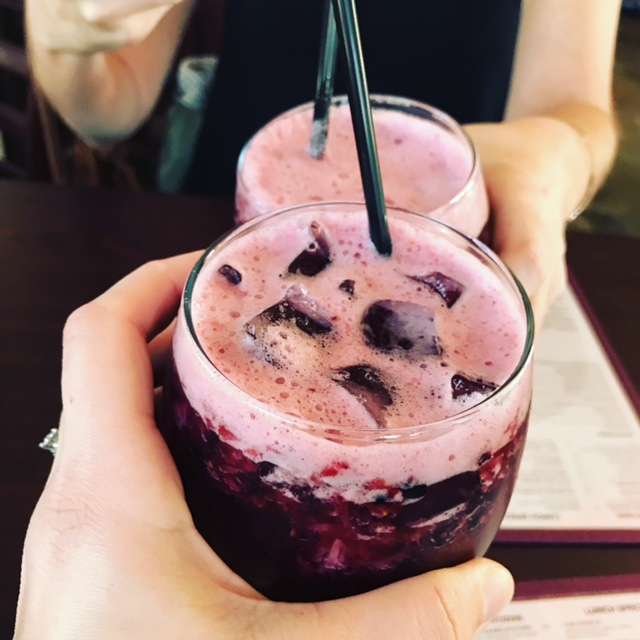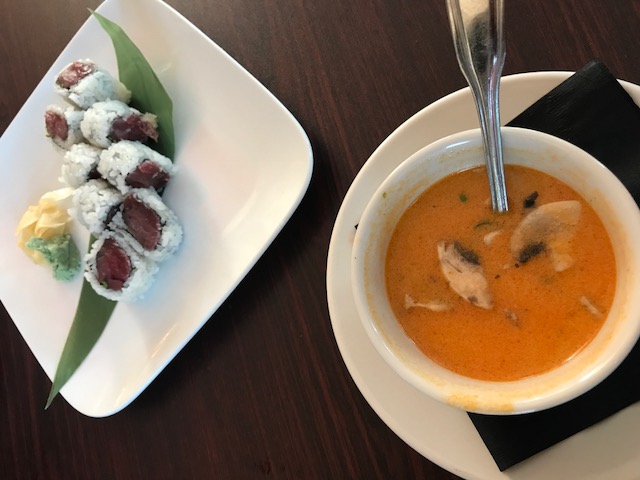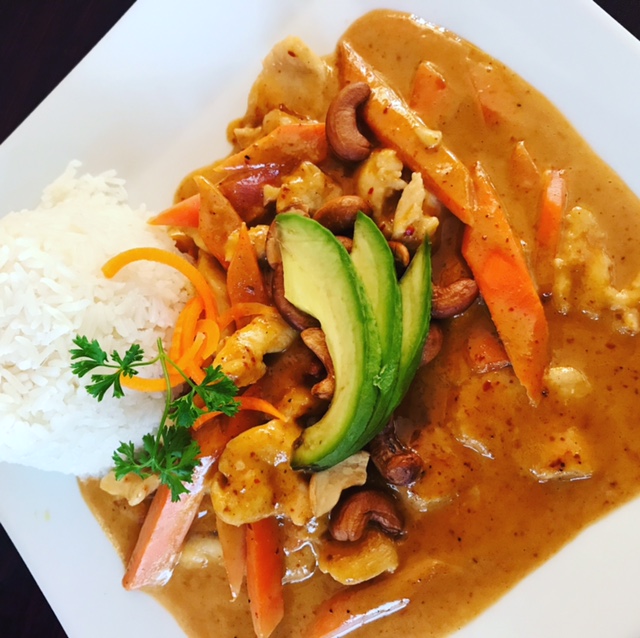 Friday night, Chris had to work a little so I settled in with some Young and Hungry and made us the pumpkin cheese ravioli's from Trader Joe's. They were delicious!!! I am going to go this week and stock up before it is out of season. I made a browned butter sauce with parmesan cheese to go over it, and it was so perfect.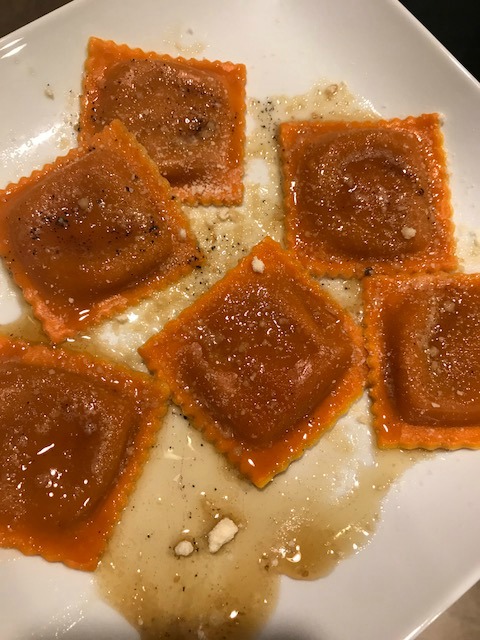 Zoe played in her bouncer for a few minutes, which is rare because she hates to be contained these days. She does this thing where she sticks our her tongue when she is thinking or exerting physical energy. A little girl in her class does it and I guess she picked it up from her, funny how that happens.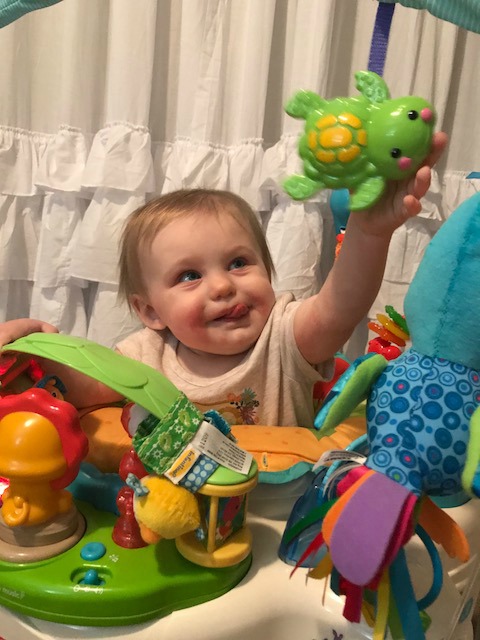 Saturday we headed over to Bargain Hunt to do some browsing, and had an early lunch at Avondale CommonHouse. I ordered the Southern BLT and it was delicious!!!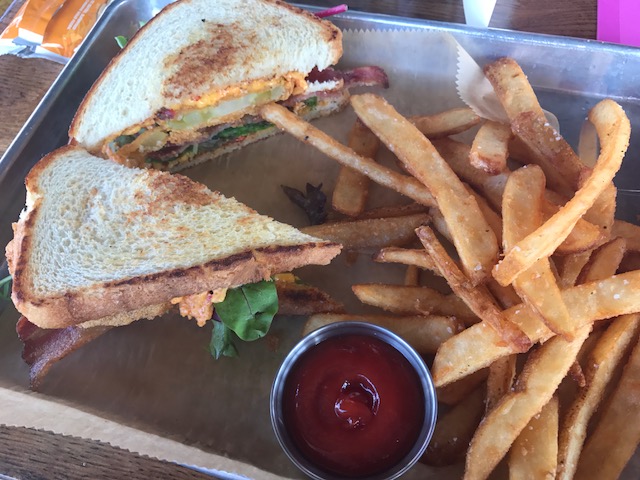 We then headed over to Chris's parents house to watch the game with them, and Zoe spent some time with one of her cousins. Tennessee is one of my least favorite teams in the SEC and it is because of things like this….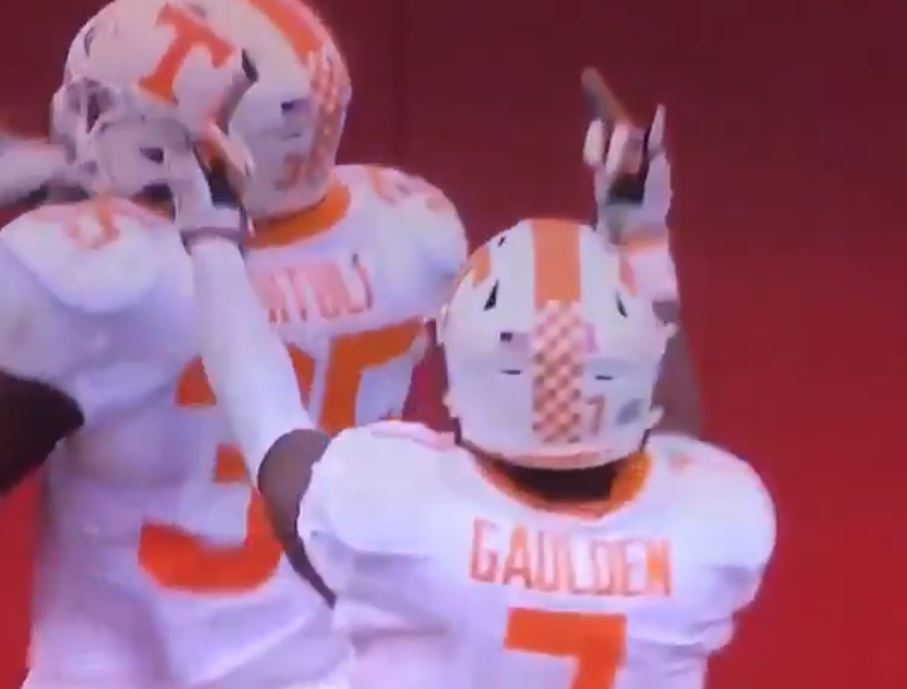 What a classless bunch. It's pretty funny, since they were down three touchdowns and really had no chance of winning the game. That evening, we had some gorgonzola gnocchi and watched some more football.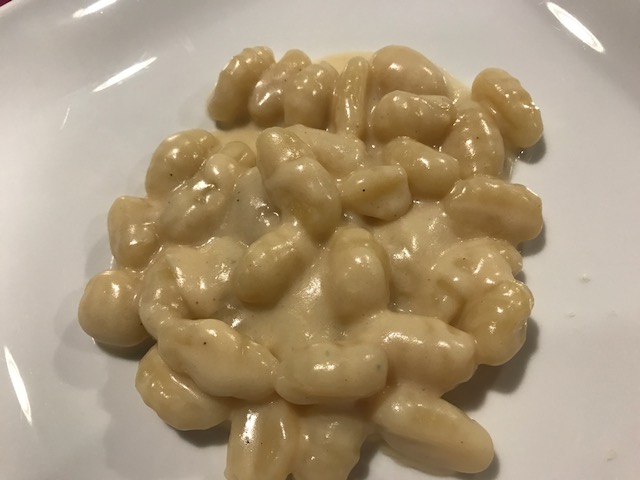 Sunday morning, I met my sister over at Target to get our grocery shopping down. I picked up some chicken tenders, mashed sweet potatoes and mac n cheese at Publix and we settled in for some lunch and TV.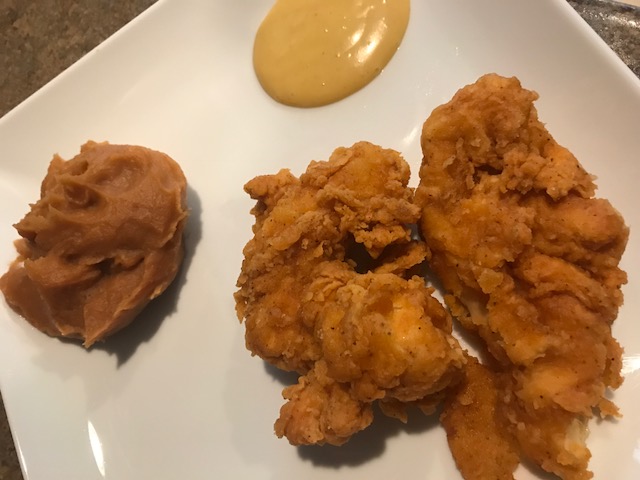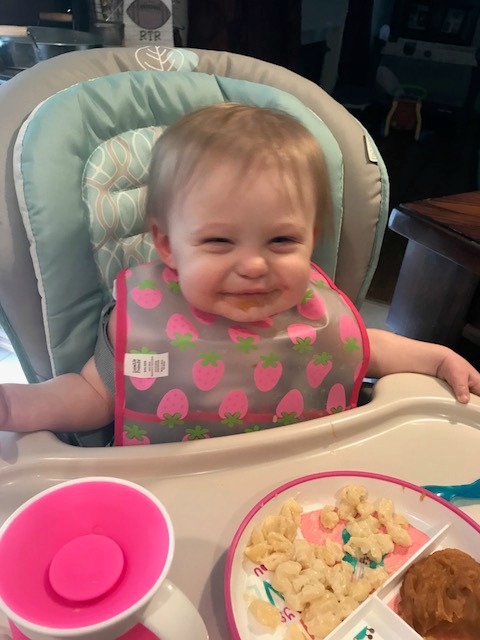 Zoe enjoyed hers too! After lunch, Zoe and I laid down and watched Pocahontas and took a nap together. I think that was my first nap since she was born. It was fabulous!
That evening for dinner, I made Spicy Chicken Rigatoni and we caught up on Chicago Fire.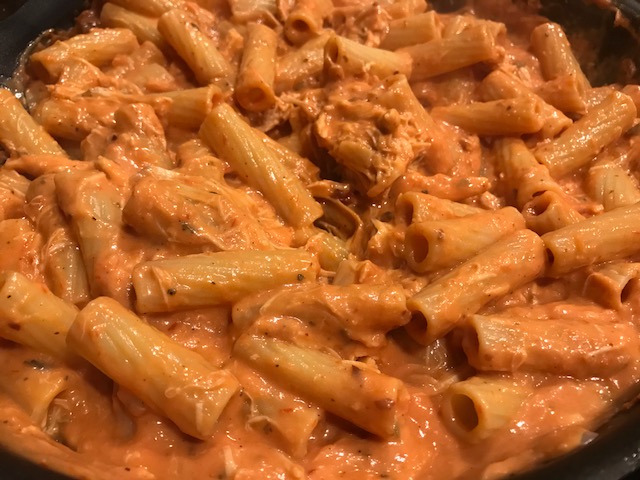 And just like that, the weekend was over. I hope you all had a fabulous one. Linking up with Biana.