Favorite Moments: Laura and I hit up Babalu on Tuesday for lunch. Usually I am lured by their enchilada of the day or their Taco Truesday deals, but I decided that I would go back to an old favorite…the Satay Chicken. It did not disappoint! And of course we had guac. That should be a given! Lunch with Laura is pretty much the highlight of every work week.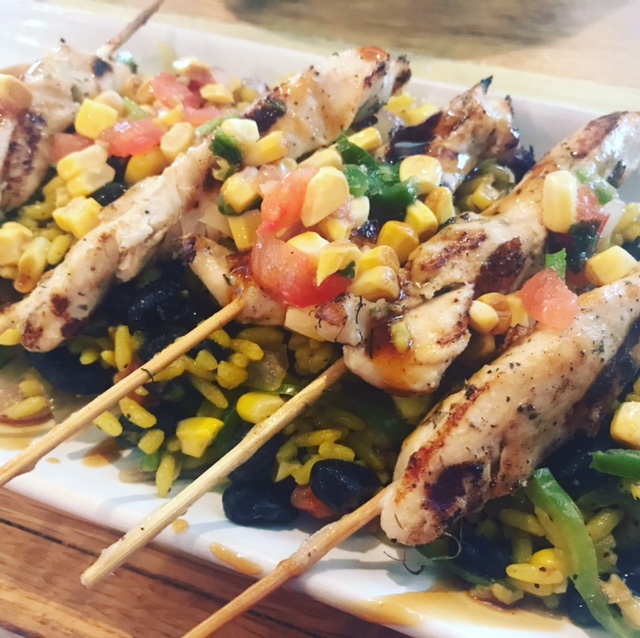 Zoe snuggles!!!! My little angel hasn't been feeling 100% this week. In fact, she caught a virus on top of the one that she was already trying to fight. Dirty daycare baby strikes again!!! I decided to keep her home Wednesday and took her to the doctor to make sure she didn't have an ear infection or anything. She was all kinds of snuggly that day and preferred sleeping on me. Here I am with my "you jealous bro" face and our movie during nap time. So glad to see Rugrats on Netflix!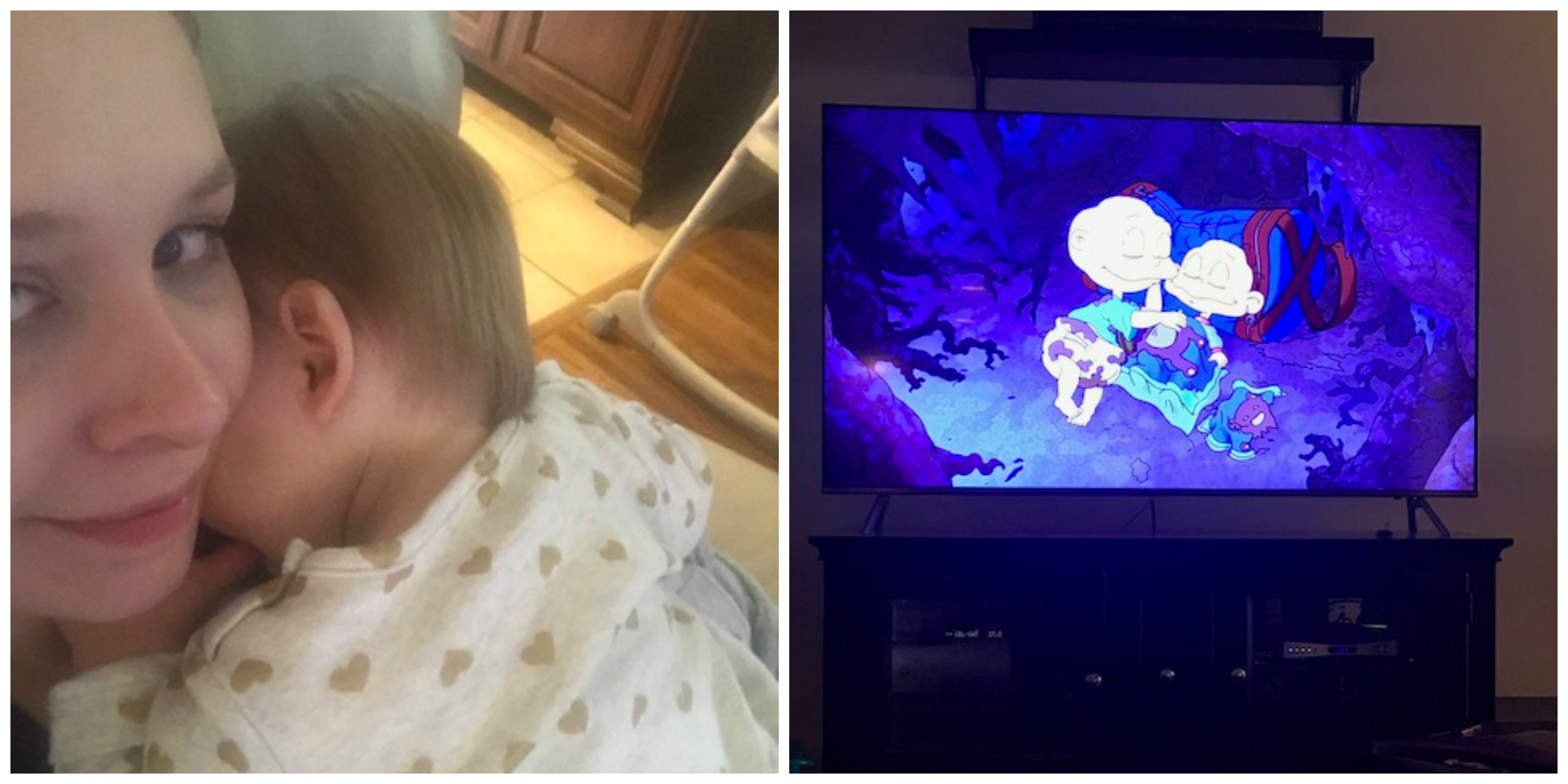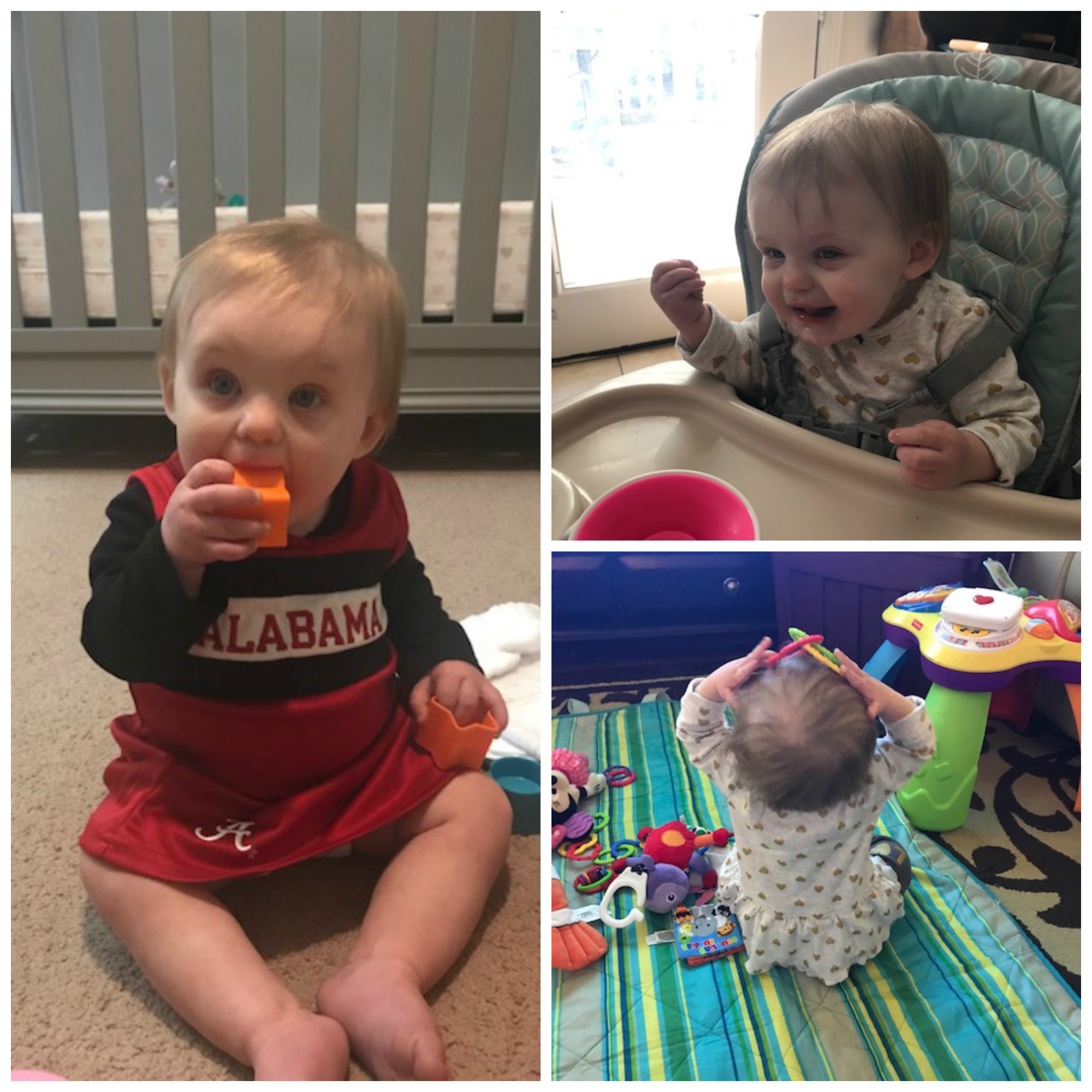 Zoe's school had Iron Bowl themed pictures on Tuesday. We dressed Zoe in her Alabama best, but she decided she didn't want to partake in the pictures and threw a fit. The photographer gave  up on  her and returned my check. I have a  happy baby, don't know what the girl did to upset her but it must have been bad! So I had to at least get one picture with her outfit/// Zoe loves her yogurt melts during snack time///apparently this is how we watch TV now, with things on our head
And here are Zoe's thoughts on real food right now. She eats her baby purees like a champ, but isn't feeling anything else.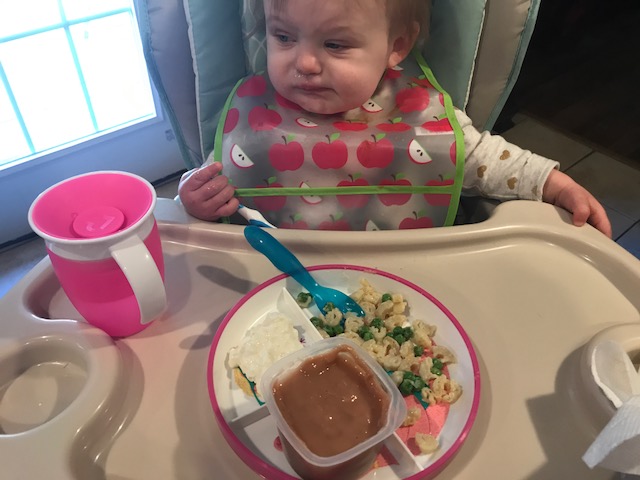 Favorite Recipe: How amazing does this Mexican Street Corn Soup look?? Tis the season!
Favorite Purchase: I was running low on foundation, so I placed an order with Sephora. I decided to try the new Too Faced Peach Perfect Comfort Matte Foundation after watching about 20 reviews on YouTube. I am only on my second day of it, but I have to say…I am impressed so far!! I chose the shade "Snow" and it is a perfect match for my pale skin, without having any weird yellow undertones. My skin is very neutral and most stuff oxidizes yellow on me. The coverage is medium to full and it looked so pretty after applying it with my Real Techniques beauty blender.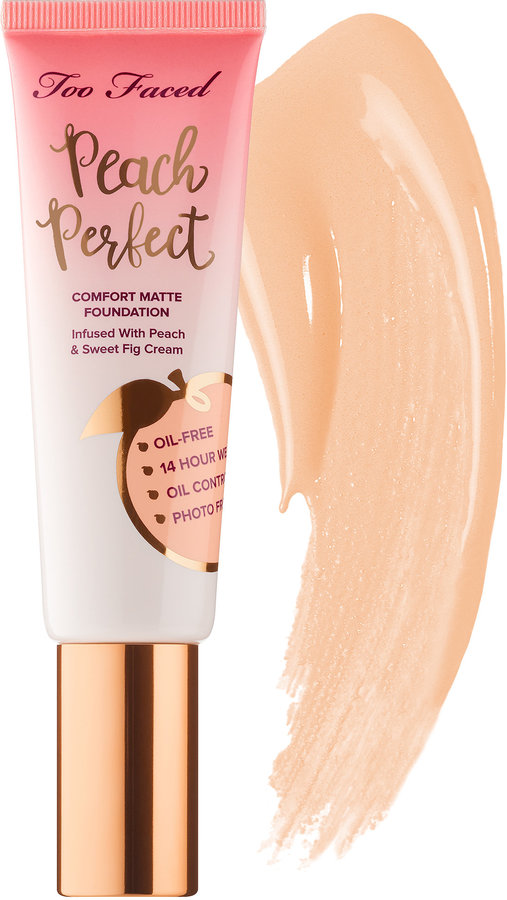 I also cashed in some Shopkicks for a gift card so I could try out Elizabeth and James Nirvana Bourbon perfume. I ordered the roller ball before committing to the full size bottle. I am LOVING it!!! I smelled it several weeks ago and was impressed, and then Steph recommended it recently and that sealed the deal.
Favorite Funnies:
Pretty much going to be my life. Zoe's favorite song right now is Uptown Funk, but she is no stranger to Lil Wayne…
Me yesterday….
Linking up with Amanda. Hope you all have a great weekend! Last one of October!!!