Chris has been moving stuff from one server to another, and my blog link didn't work there for a few days but I think everything is back. All that tech stuff is over my head. Anyways, we didn't really do much this past weekend. We spend Saturday with Chris's family and Sunday at home just hanging out. I did want to share Zoe's Halloween/Fall photo shoot we did on our front porch! The pictures are too cute to not make it here on the blog.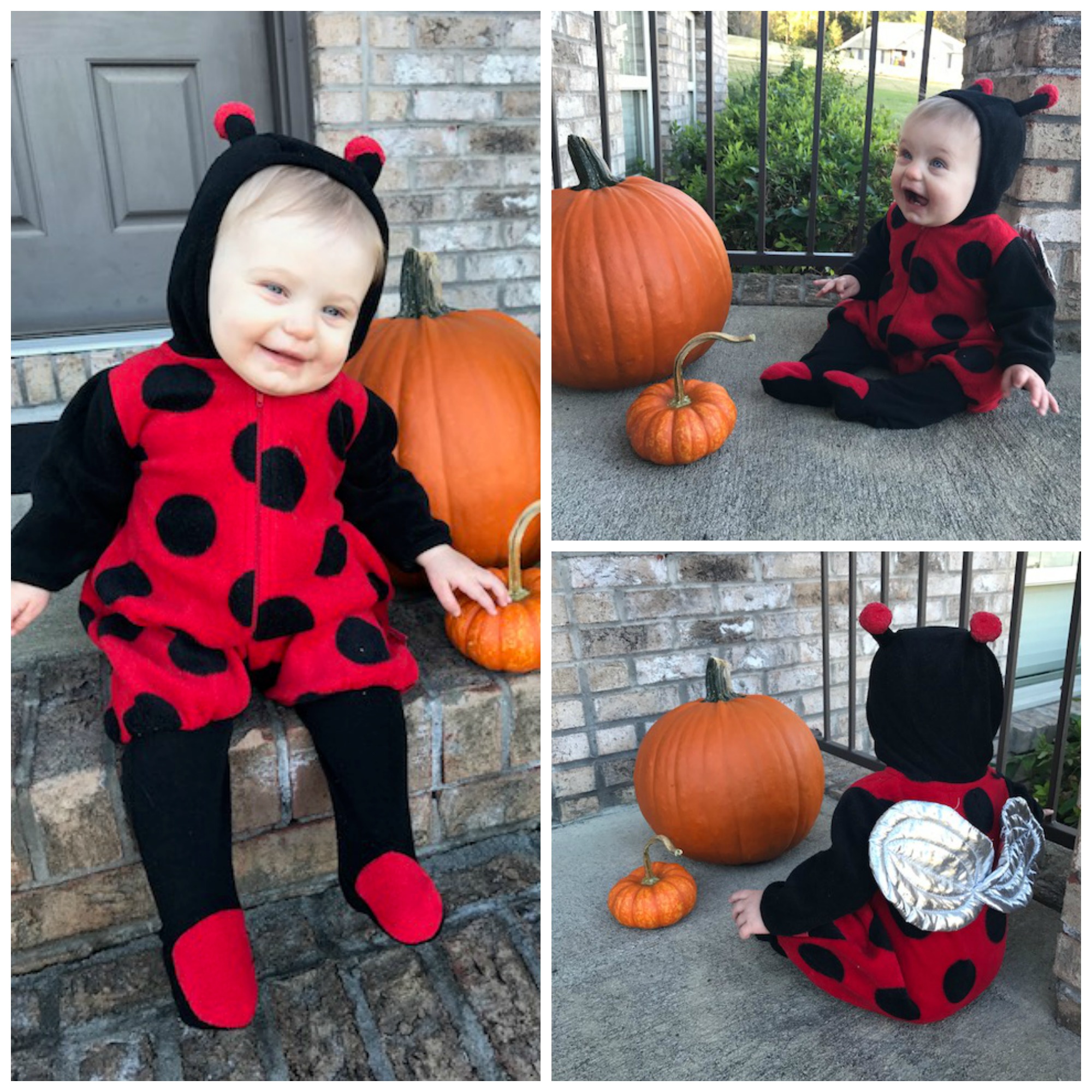 And now for some of my recommendations for the month!
L'Occitane -I placed an order with Sephora last week and they had a VIB offer for a delux L'Occitane sample. You got a body oil, the  Shea Butter Hand cream and Immortelle Divine. I have used the Immortelle Divine yet, but the body oil and hand cream are amazing. The hand cream is actually the best I have ever used. It makes my skin immediately soft and silky and isn't greasy in the slightest bit. My first love was Body Shop Vitamin E butter, but L'Occtane has them beat. The scent is a pleasant smell, sort of clean powder if I had to give it a name. My hands have never felt better and when this one is gone, I plan to stock up!!! I had already been using their shower oil, and love that too. I love it for after shaving, and it's in the shower so I don't feel like it is an extra step.
Democracy Jeans – I purchased my first pair of these a few months before I got pregnant with Zoe. They are so comfortable and forgiving, that I was able to wear them for a few months into my pregnancy. Postpartum, I wasn't sure how I was going to go back to real pants after months of maternity leggings, so I went back to Nordstrom Rack and got a new pair. I have literally  been living in them ever since. They are so comfortable and they feel more like jeggings with the look and material of actual jeans. They come in all sizes and you can usually find them for around $40 at Nordstrom Rack at any given time.
Late July Chips – Chris picked up the Late July Chia & Quinoa chips at Publix one time and they are seriously the best tortilla chips ever!!! We have had a few different kinds from the brand and you can't go wrong, but this kind is the absolute best! Plus they have to be healthier with chia and quinoa, right???
Cat and Jack – I have picked up clothes from several different places for Zoe over the last year, and the Cat and Jack brand from Target is among my favorite for sure. Everything is reasonably priced, so cute without being cheesy and fits like a dream. I have the hardest time finding her pants that don't stretch out during the day, and their leggings really hold up. Especially now that she is crawling. If you are pregnant or looking for a gift, be sure to check them out!
Linking up with Lauren. Happy Halloween!