Linking up with Kristen and Gretch for a currently post!
Reading: The Marriage Pact I just started and am over half way through it already. It is so interesting and work and adulting keeps getting in the way of me finding out where it is all going!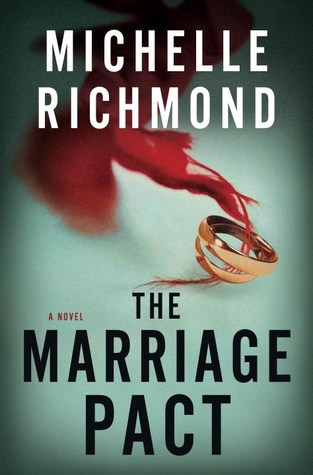 Listening: On November 1st every year, I whip out my Christmas music!!! I know some of you are rolling your eyes and groaning right now. But but but…Christmas music brings me joy and happiness, and why deny myself of that?
Watching: I know I have mentioned it before, but I am loving that all the fall shows are back! Blindspot started back this past week, they did sort of a restart of the show. Good Doctor has quickly become one of my favorites. So good!!! Grey's still has my attention. I am not sure how I feel about Olivia Pope's new attitude in Scandal, it's a bit much. Still enjoying the show in general though. I am ready to start watching Christmas movies!!!
Eating:We have been making lots of soups lately. This week it is Spicy Black Bean. I made Peanut Butter Chicken last week in the crock pot and it was amazing!!!! The recipe I used called for 1 TBSP of red pepper, next time I will be reducing it to half that. It made my lips burn haha. But tasted and smelled sooooo good!!!! Plus it's a crock pot recipe and super easy. Who doesn't love easy?
I have gotten lazy for my work week lunches, mostly sticking to the Campbell's Well Yes Sweet Potato Corn Chowder. Seriously you guys, go get this! SO GOOD!
Working: I cleaned out our refrigerator and most of the pantry last weekend. I still have the bottom half of the pantry to clear out, but I got rid of a trash bag full of stuff so it felt good! I need to tackle cleaning out the rest of my office and getting walls painted in there. Why does painting feel like such a big task? I already have the paint and just need to do it! Perhaps it is because the room needs cleared out first, lol. Also, I need to cut the grass one last time for the year!
Drinking: Is anyone else super excited that the caramel brulee latte and peppermint mocha are back at Starbucks??? I really enjoyed the pumpkin spice chai latte, so much better than just the regular PSL….but caramel brulee is my absolute favorite besides the butterscotch one. I am loving their new cups too! People who get pissed about what their cups look like make me laugh. If that is all  you have to worry about in life, you should feel super blessed, you know?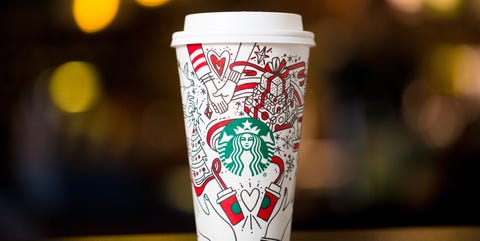 Planning:We have a birthday party to go to this weekend and Zoe's first birthday coming up!!! I also have scheduled a family photo session for later this month! I am super excited to finally have some professional pictures done. I already regret not having newborn or maternity ones done. I want to make a goal to get professional pictures taken at least once a year, be it family or just Zoe. I will be attempting to do Zoe's smash cake pictures on my own, wish me luck! Any advice welcome.
Excited: This is my favorite time of year with our anniversary, Thanksgiving, Black Friday, Zoe's Birthday and Christmas all in a span of two months. I love all the holiday traditions, new and old, the food, the music, the movies, sense of togetherness. And the cooler weather! So I am just so excited and ready to just be present and enjoy the season. I cant wait to start some new traditions this year and make new memories!