I love fruit. There. I said it. I love all kinds of fruit: berries, pineapple, apples, anything citrus. When I saw the Citrus book I was immediately intrigued. Citrus themed recipes? Don't mind if I do!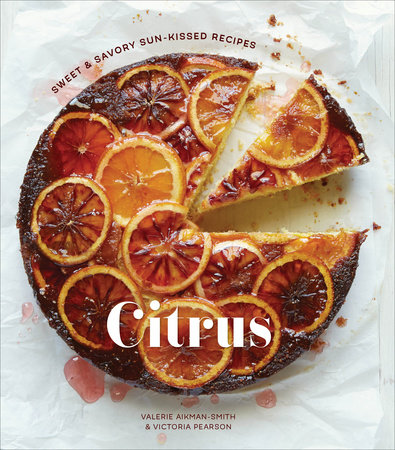 The front cover alone is gorgeous!!! Upon opening the book, you will find recipes categorized by each citrus fruit: Lemon, Lime, Orange, Tangerine, Grapefruit, and the rest. You get an introduction and information about each of the citrus fruits and then the recipes follow. Some of the dishes are simple, but they all sound sophisticated and unique to me! You can find anything from drinks, to cakes to main dishes. I was glad to see very different recipes from my usual rotation, it forces me out of my box. Each recipe is accompanied by a beautiful picture. It gets you excited to try them all!!!
On my short list to try are the Icy Blood Orange Margaritas. Have you ever had a blood orange margarita before? I had one at a local restaurant and it was to die for! I don't even really like margaritas, but some of the fruit flavored ones take me by surprise. The local place only had them as a seasonal special, so I was so excited when I stumbled upon that page!!!
There is a recipe for candied chocolate mandarins. How awesome of a homemade Christmas gift would those make? All you need is sugar, water, mandarins, and dark chocolate. So easy!
Looking for the perfect breakfast? There is a recipe for Burnt Cinnamon-Sugar Grapefruit or Crepes with Candied Tangerines.
For those of you who love the sea food, there are plenty of fish recipes and even one for Linguine with Clams & Lime!
This book would make a wonderful addition to your cookbook collection and would be lovely displayed on your kitchen counter! I also would highly recommend this as a gift for any citrus loving friends! Perhaps pair it with a basket of assorted citrus fruits so they can get cooking.
You can learn more about the author of the book here.
Read the overview and view an excerpt of the book here.
**I received this book from Blogging for Books but all opinions are honest and of my own. **