Another month of reading has come and gone and it is time to check out my books lately!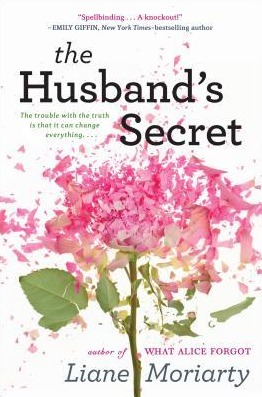 I consumed this book via Audible, and I have to say that I enjoyed the reader's accent!  This book starts out going from character to character in each chapter, back and forth inter-winding the story. Cecelia discovers a letter that her husband wrote to her to be opened in the event of his death. How can you not read that if you found it sooner? This book basically follows how that one letter effects the lives of others around them. I enjoyed all three characters stories and plot lines and how they came together at the end. What I really appreciated was the epilogue to update where they were and what would have happened had that one major event not occurred. It really made you think.
Bottom Line:  Once I got a few chapters in and got to know the characters, I became very interested and had to know what was going to happen next! I would say that this is a must read. I laughed, I felt touched by the struggles these characters went through, and I was drawn in from the beginning needing to hear more and more.
When I requested this book, I had no clue it was #4 in the Friends First series. It was no matter, you can read this book without reading any of the previous ones and still love it. And love it I did!!! Heather raved about this book so I knew I had to get to it before my others.
Maya sees Jack, her ex-husband Will's best friend out at a bar one night. She hasn't seen him since the divorce. They start growing close, but they shouldn't be having these feelings because she is his best friend's ex! The chemistry between these two is amazing. They are so sweet to each other and you get all the back story of Jack's life. The devotion he has to the people he considers his "family."  The thing is, Jack stepped aside for Will before but can he walk away again? This one will touch your heart!
The relationships in this book move at a great pace, not forced or rushed. I really like all the secondary characters and how everything isn't always perfect.
Bottom Line: If you are looking for a sweet love story, grab this! I loved it and could hardly put it down. Such a great read!!!
*I was provided a copy of How Forever Feels by the publisher and author via NetGalley in exchange for an honest review.*
This is the follow up to Everything I Left Unsaid, which I reviewed here. The first book had left off on a huge cliffhanger so when I saw this one, I had to request it! This book starts off exactly where the first book left off. Annie is in her trailer and she sees Hoyt, her abusive husband. Obviously it is a page turner from the very beginning. All the characters in the first book come back in this one, Joan, Kevin, Margaret, Blake, Tiffany. There is some new action/drama in this book, and of course it follows along with the relationship between Annie and Dylan. And as the title states, you learn the truth about Dylan. About his past, about the relationship with his father, Ben and brother, Max.
Bottom Line: If you read Everything I Left Unsaid, then you have to read this one to find out what happened!!! I would say you must read the first book to understand the characters and what is going on in this book. This series is not for the prude or faint of hearts. This isn't a sweet sappy love story. It is a dark romance full of imperfection that makes it perfection to read.
*I was provided a copy of The Truth About Him by the publisher and author via NetGalley in exchange for an honest review.*
Also, there is a promotion M. O'Keefe is running right now called the #EverythingILeftUnsaid Contest.
We've all been there. When it comes to the truth about him, there's always something that's left unsaid. This is your time to get it off your chest – what do you wish you could have said, but didn't? In 75 words or less, tell us #EverythingYouLeftUnsaid for a chance to win great prizes!
Five Lucky Winners Will Receive:
A copy of Everything I Left Unsaid and The Truth About Him by M. O'Keefe
Designed, shareable cards using your submission that M. O'Keefe will share on her Facebook and Twitter account (submissions remain anonymous)
Here's the link to Molly's #EverythingILeftUnsaid contest on Facebook: https://www.facebook.com/MollyOKeefeBooks?sk=app_512541485429310
And here's the the link that will optimize for desktop or mobile: http://s.heyo.com/53f309
Accelerate (Hotwired Series) by Tracy Wolff
This book started off at a drag race and Jordan looking for a guy to replace the interior of her 370Z that she bought at a police auction. I was sold. I used to love going to car shows and stuff like this when I was younger. It was so thrilling! Anyways, back to the book. Next thing you know, Jordan is being kidnapped by the man who is stealing her car. But there is a deeper story behind why the car is being stolen. Never has a kidnapping been so painful to read about as you feel sorry for the girl AND her kidnapper!
Nic Medina was in prison for seven years because a dirty cop put him there. And now the dirty cop had blackmailed  him in to stealing Jordan's car. He didn't mean to kidnap her too and now he is just trying to make it right. Nic carries a lot of guilt about what happened to his sister and brother while he was in prison. He would do anything protect his family and friends. Soon Jordan falls under his protection as well.
This book leaves off on a huge cliffhanger. I heard the next book doesn't come out for another year. OMG!!!! I am like…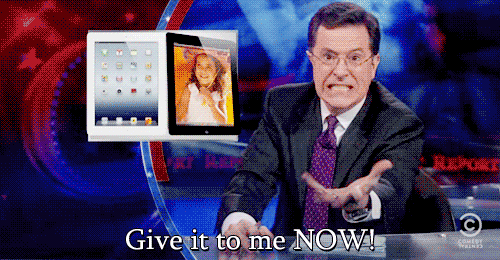 Bottom Line: Read this book!!! It was so good and I had the hardest time putting it down. I basically devoured it in about two days. Action, romance, hot cars, what is  not to love?
*I was provided a copy of Accelerate by the publisher and author via NetGalley in exchange for an honest review.*
This is another book I consumed via Audible. Again, loved the accents and voices for each character! There are several characters to keep up with in this book, but once I got a few minutes in to it…I had no issues keeping them straight. I love the way that this author writes, and I think that is what draws me into her novels.
Since I don't have kids, I never really thought about the politics that can occur with parents at a school. Especially with kindergartners! But my goodness, is there some politics, gossip, and drama!!! I really loved how each of the character's stories were really built up. I felt like I knew the main characters on a personal level. Not to mention the secondary characters as well. This is my second Moriarty book and I feel like she always raises the question….how far are you willing to go for your family and friends. I like a book that leaves you questioning scenarios in your own life. They all seem completely plausible after you are wrapped up in to it!
Bottom Line: This was quite an enjoyable read, I highly recommend this book and the author! I loved the school politics, the small town drama and the twists on how everyone is connected.
Currently I am reading…..
Other books I read this month:
Read any good books lately?
Linking up with my girls Steph and Jana for Show Us Your Books!