It's book day! I read some really good books this month from some of my favorite authors, so I just want to jump right in and share them with you!!! I think this is probably one of the best book months I have ever had as far as quality goes. Linking up with our wonderful hosts Steph and Jana for Show Us Your Books.
I love a good Jane Green book, she is the queen of beach reads! Saving Grace did not disappoint! I sort of guessed from the beginning what was going to happen, but that didn't take away from how much I enjoyed this read! You really get some good character development and it does bring to light some mental health awareness. I found myself flying through it to see if my suspicions were right or not. Is Grace crazy or not?
Bottom Line: Read it! Great for the beach or a good pallet cleanser. Jane Green fans will appreciate.
Rating: 4/5
Oh TJR, how I love thee. Let me count the ways!!! This book was soooo different from TJR's other books, but I loved it just the same. As always, there is fantastic character development, and I loved having a story within a story. The lives of the characters were messy and imperfect and it makes you love them even more. It was fun learning all about Evelyn Hugo's life and get a glimpse inside the real Hollywood living.
Bottom Line: Read it!!! And every other TJR book.
Rating: 5/5
**I received a copy of The Seven Husbands of Evelyn Hugo from Netgalley in exchange for my honest review. All opinions are of my own.**
This was the only one I had left of the older books I hadn't read of TJR and I couldn't wait to dive in! You guys, this book!!! I couldn't put it down. I loved how bounced back and forth between two outcomes, if Hannah went home with Gabby or if she stayed at the bar with Ethan.  I thought for sure when it started that I wanted the book to end with one outcome but then I decided a few chapters in that I was really enjoying both story lines. The thought that we could be living in multiple universes where we lead slightly different lives is crazy to think about and I think that is what I loved so much about this book.
Bottom Line: Read it!!! This book was SO good!!
Rating:5/5
After I read Still Alice, I knew I had to read Lisa Genova's other books. But I also knew that I was going to need some time in between because Still Alice crushed my heart in ways I don't want to talk about again!v This time we take a look inside Huntington's Disease. You really get to learn a lot about the O'Brien family and their little corner of Boston. This book really makes you think about what you would do if you were one of Joe O'Brien's kids. If you know you have a 50% chance of having Huntingtons, would you want to know for sure? I went back and forth on if I would or not and I am still not 100% decided.
Bottom Line: Read it! You really get good character development and you learn more about the disease and an understanding on not just how it effects the person who has it, but their entire family.
Rating:4/5
I am obsessed with Renee Carlino's books. Before We Were Strangers and Swear on this Life were both so good, I couldn't wait to dive in to this one!!! Right from the start this book had me hooked! I read half of it in one day which is rare for me these days with a baby! I kept trying to guess what was up with Adam but sort of knew in the back of my mind what was going on. I don't want to say much more because I don't want to spoil this book for anyone. Let me just say that parts of this book just broke me in a such a good way. I had a little cry, I had many smiles and all the feels and emotions.
Bottom Line: Renee Carlino has quickly become a must read author for me and I highly suggest this book! I can promise this will be on my favorites list for the year. Shout out to Kristen for letting me know it was on Netgalley.
Rating: 5/5
**I received a copy of Wish You Were Here from Netgalley in exchange for my honest review. All opinions are of my own.**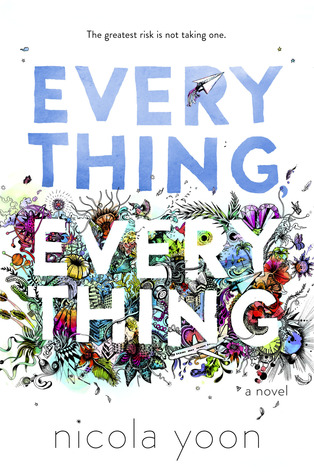 I flew right through this book. Everything I guessed early on in the book ended up happening, so the book was a little predictable for me….but that didn't take anything away from the story. I thoroughly enjoyed this one!!! Could you imagine living a life where you aren't even allowed to go outside? To experience the world or come in contact with people other than your mom and nurse on a daily basis. I cant wait to see the movie that is being made for this book!
Bottom line: Read it!!! It is a quick, enjoyable YA.
Rating: 4/5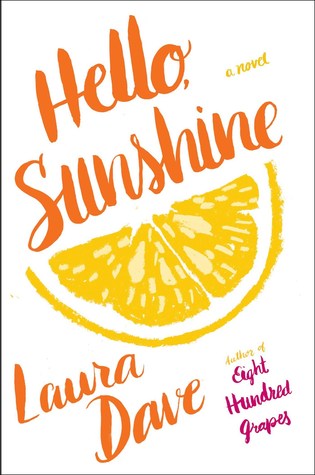 I sort of guessed what was going to happen in this book too, so again, a little predictable but oh so good! I loved that this book sheds some light on the fact that we all try to be someone we aren't on social media. We share our curated life, and Sunny let that curation take over her whole life. Sifting through photos and coming up with perfect phrases and making everything look just so. We all kind of do that, don't we?
Bottom Line: Read it! This would be the perfect, quick beach read!
Rating: 4/5
**I received a copy of Hello, Sunshine from Netgalley in exchange for my honest review. All opinions are of my own.**
I love Lauren Graham. Lorelei Gilmore is one of my top favorite characters ever! I really enjoyed this on audiobook since she read it. I found her talk on dieting hilarious. She makes an excellent point by saying that Opera is still working on it. So there isn't much hope for the rest of us right? And we should all just relax! Plus she referenced First Wives Club so that scored major points for me. I really enjoyed hearing her talk about Gilmore Girls and some of the other shows she was on. She is just as witty as you want her to be!
Bottom Line:If you are a fan of Gilmore Girls or Lauren Graham in general, then this is a must read!
Rating:4/5
Currently Reading
Have you read any of these? What is on your must read list?