I don't even know how it is Monday already!?! It feels like I didn't even have a weekend! Or maybe that is because I worked yesterday.
I did manage to escape for lunch club on Friday. We went to Hickory Tavern again. I can't get enough of this place! I ordered the pimento grilled cheese sandwich and a side salad as my entree, and we split a small order of chili nachos. Everything was fabulous!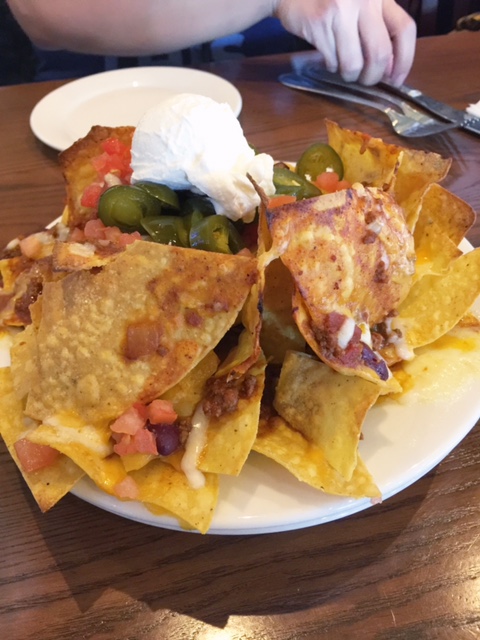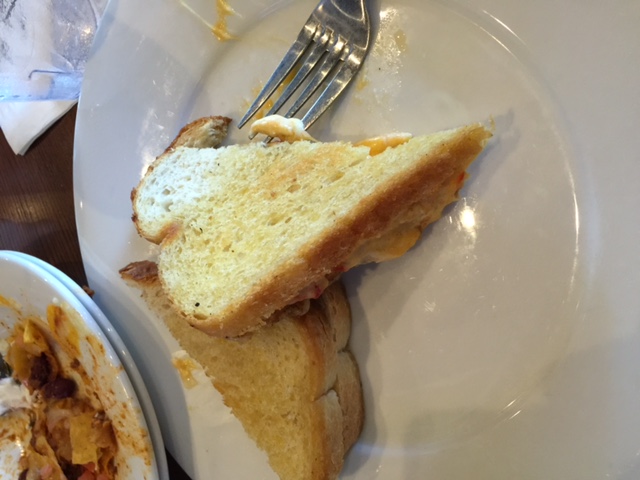 Chris surprised me on Friday night with a dozen roses and a decorated fire place! Just look at all the cute Mickey decor that he got. I didn't touch a thing, this is exactly how he set it all up for me. So sweet!!!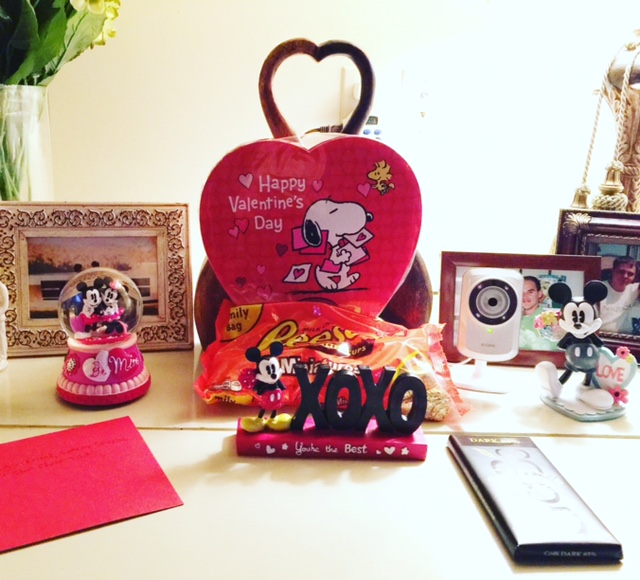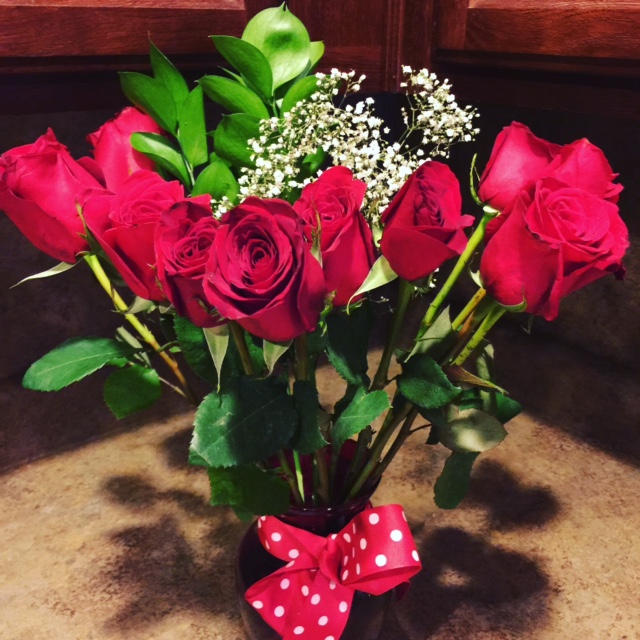 Friday night we hung out with Chris's parents. His dad got the new Samsung Virtual Realty Goggles and we were playing around with those. So freaking cool!!! I hope Apple steps up their game with things like that.
Saturday morning we cleaned and organized our house for several hours. We thought we might be having a realtor come by to look at it because we were thinking about making an offer on a new house and had an appointment to see it at noon. The house was a short sale and it turned out that there was a lot of deferred maintenance so we decided to pass. There are a few things I want to do around our house before we seriously put it on the market anyways so now I have time to focus on that.
Since we were so busy in the morning, we didn't get a chance to eat. We headed down to Hickory Tavern for a late lunch and it was awesome!!! You would think I would be tired of this place but every time we go I order something different, which I have been trying to be better at doing. Say hello to the philly cheese steak sandwich with fries. So good!!!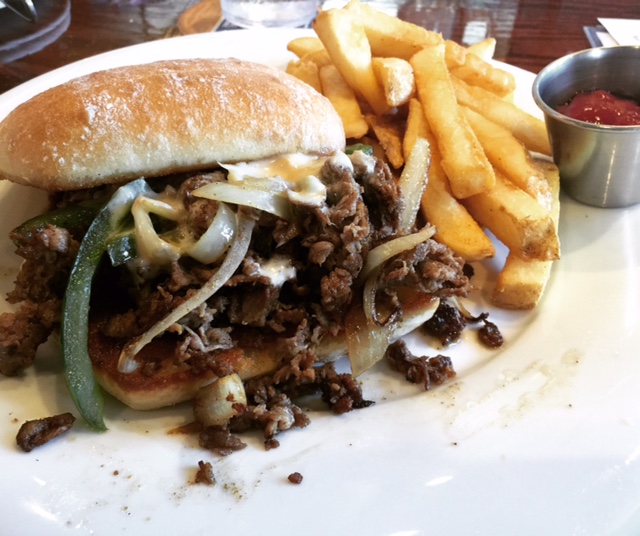 Saturday night we got caught up on Chicago Med and Fire and then I watched The Best of Me and cried about twenty times. I really loved the book and the movie certainly did it justice! I knew what was coming and so it kept me all emotional. Damn you, Sparks!! After it was over, I watched Drive Me Crazy just to lighten the mood before crashing for the night.
Sunday I got our meal planning and grocery shopping done early and we headed to Chris's sister's house to celebrate their grandmother's birthday. Then I came home and worked for several hours (BOOOOOOO) and made our traditional lasagna dinner for Valentine's Day. Yum!!!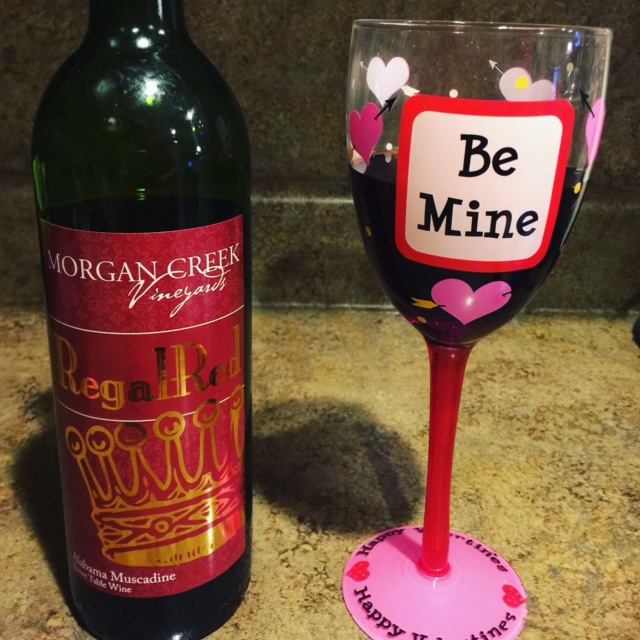 I may have finished off half that bottle by myself…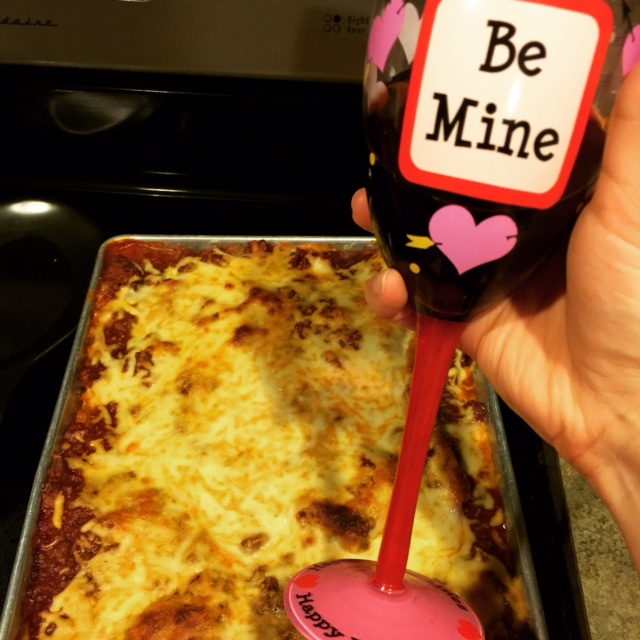 I hope that you all had a wonderful weekend!!! I am still trying to play catch up on my blog reading. And my book reading. And well basically everything! Let's do this, Monday!
Linking up with Biana.