Hey there April!!! I hope you all had a wonderful Easter! This weekend went by so quickly, I am not even sure how it is Monday already. Yet, here we are. This weekend was full of snuggles, Easter activities, seeing family, eating lots of cookies and candy, snapping some spring photos of Zoe and cleaning up around the house.
My sister came over to visit us Friday morning and brought Zoe a huge umbrella full of Easter clothes, shoes and some toys too. She spoils Zoe with all the things!
Saturday morning my mom came over to spend some time with us. We haven't seen her since Christmas, so it was nice to just sit with her and get to talk. She brought Zoe some really cute spring/summer outfits. While she was there, we baked some sugar cookies with Zoe! My mom passed her epic recipe down to me, and I had made the dough up the night before and decided to share in the joy that is decorating with Zoe. She had a BLAST!!! It was special sharing that moment with my mom.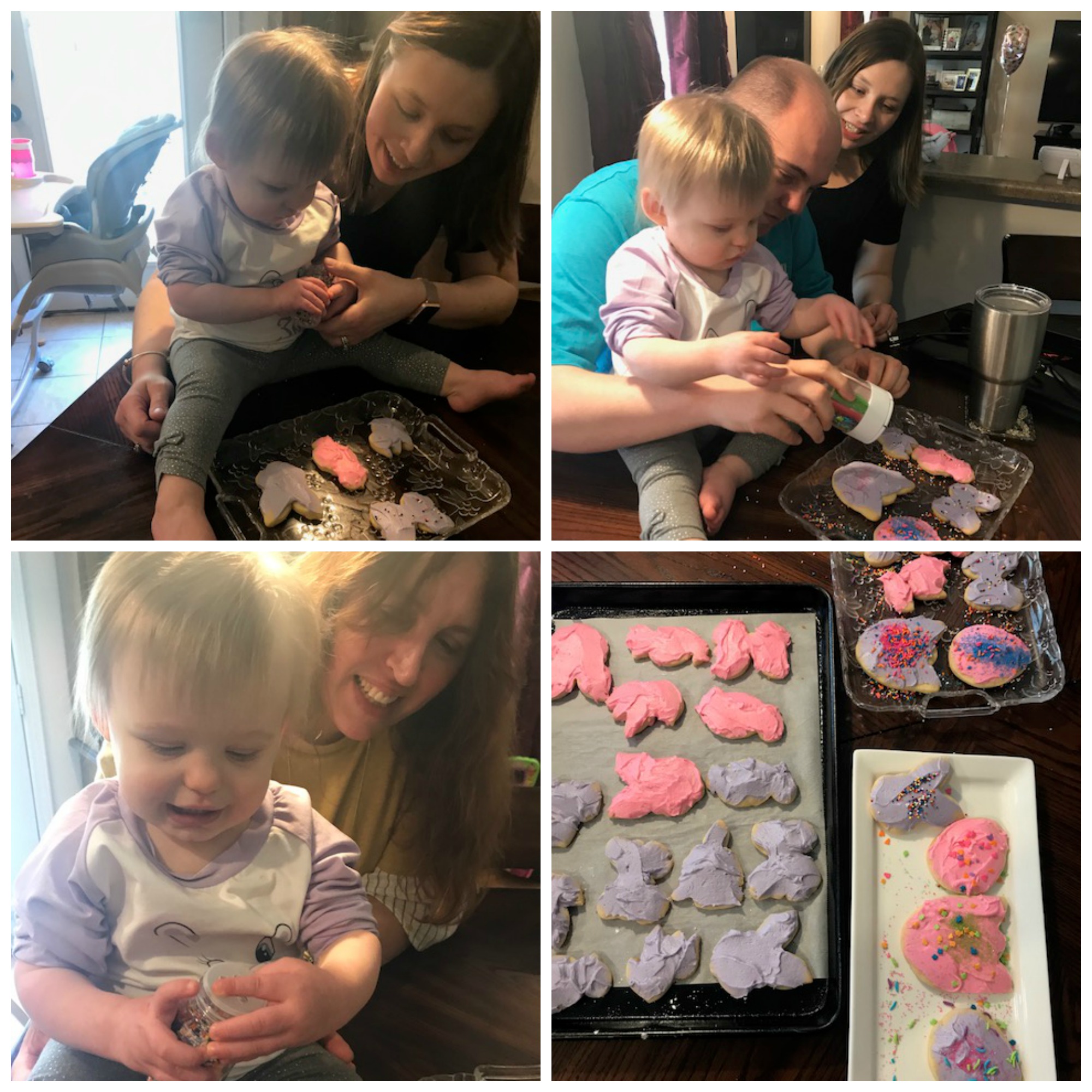 We had made a Sam's club run before my mom came over and purchased some new shelving for our living room to clean up all the toys. Step on in operation stage the home. I am still working on cleaning and decorating it, but look how much better it is already!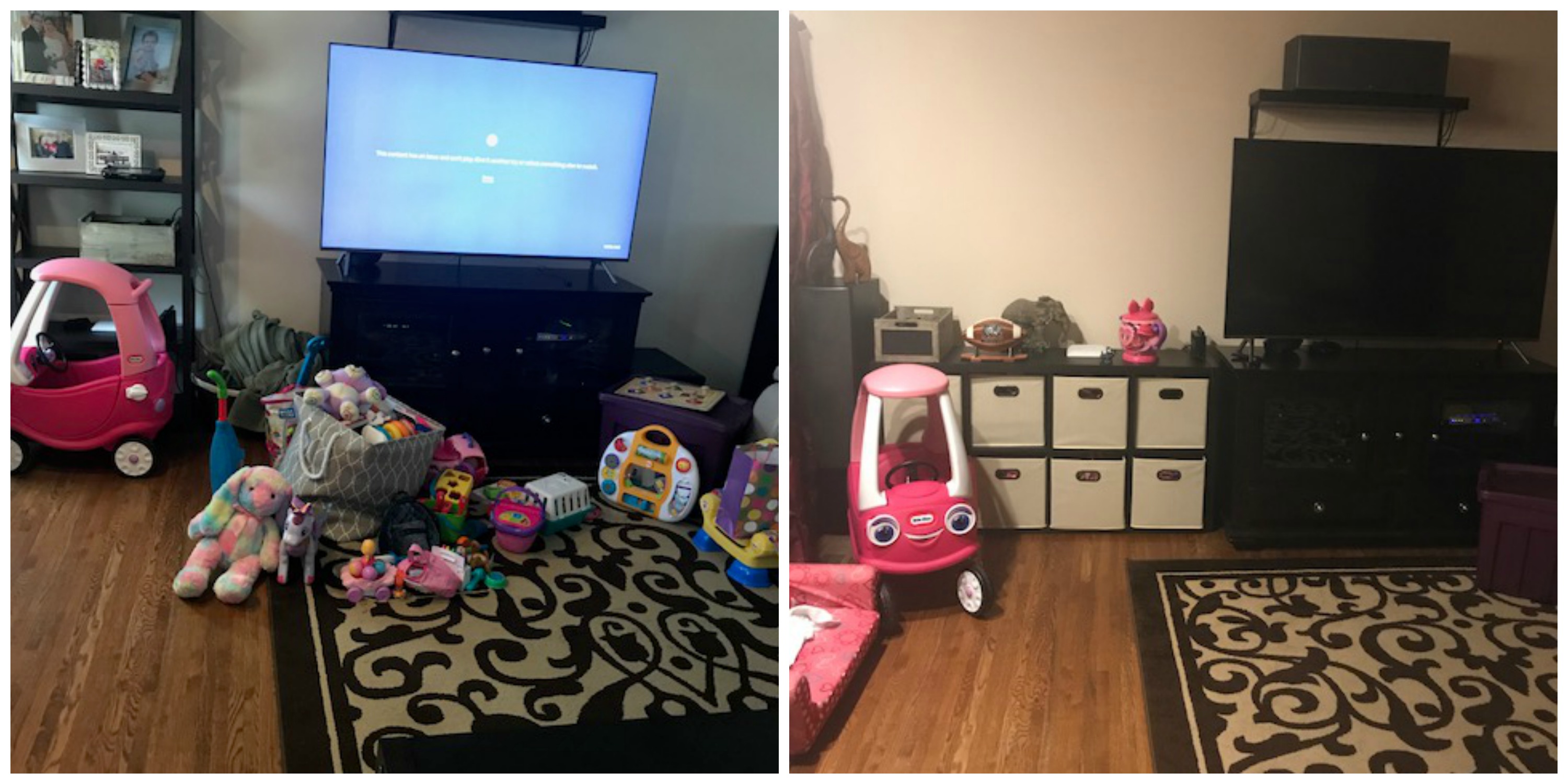 We ended up staying home on Sunday. The Easter bunny spoiled Zoe with lots of fun things. She was so cute taking each item out, one at a time.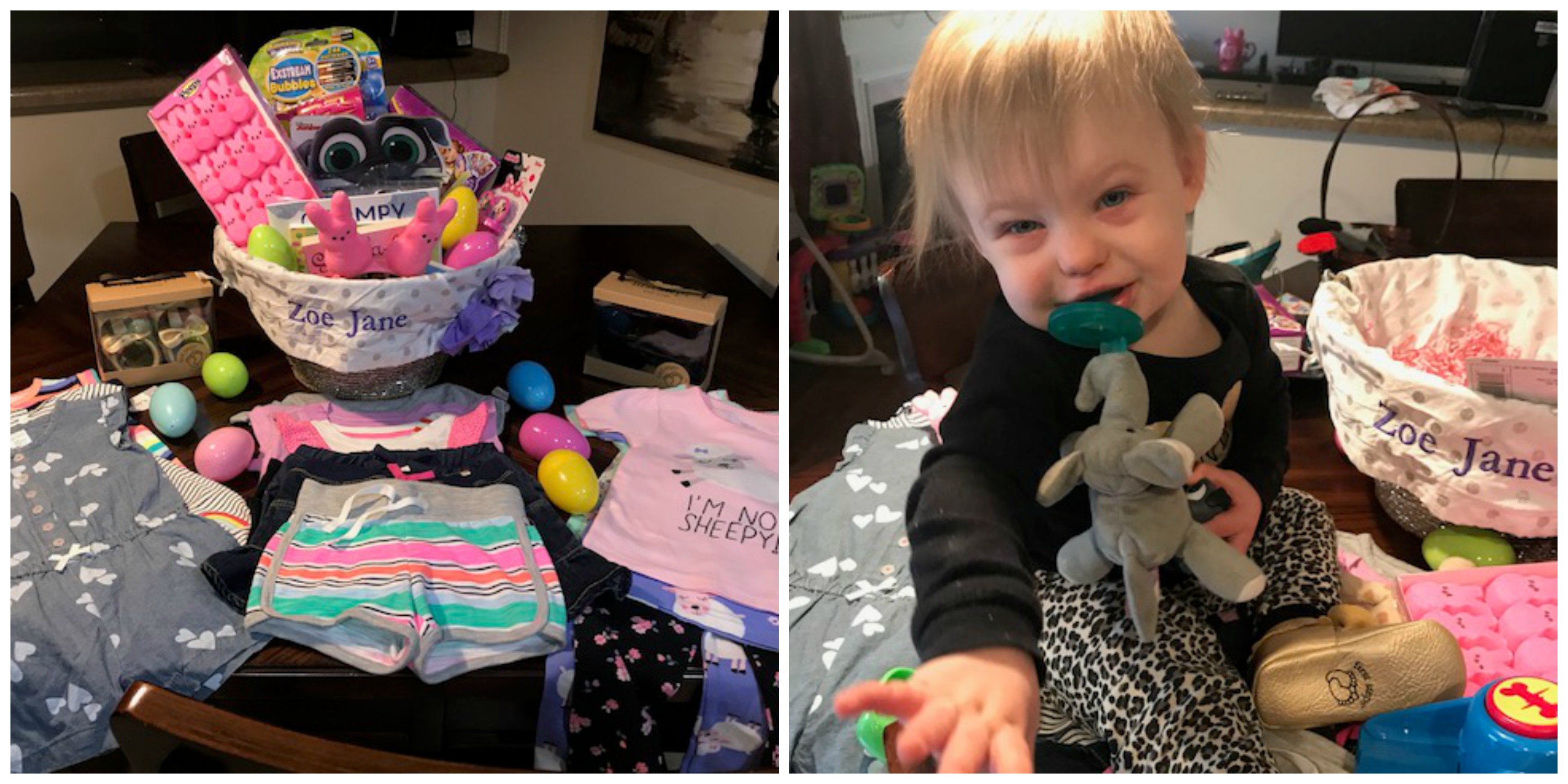 Zoe was in a really good mood after she woke up from her afternoon nap and we were able to get a quick spring photo shoot.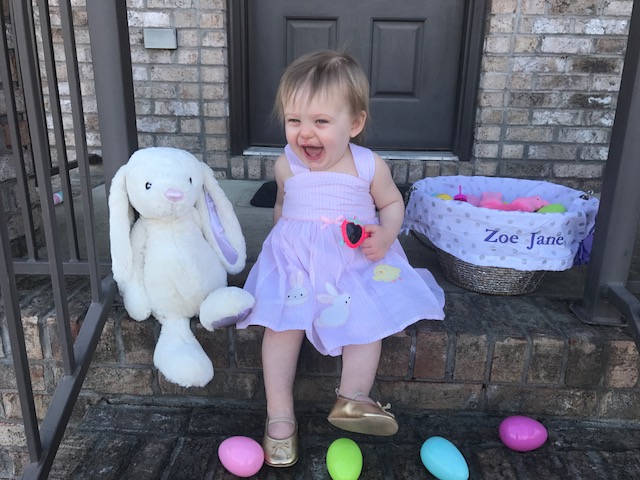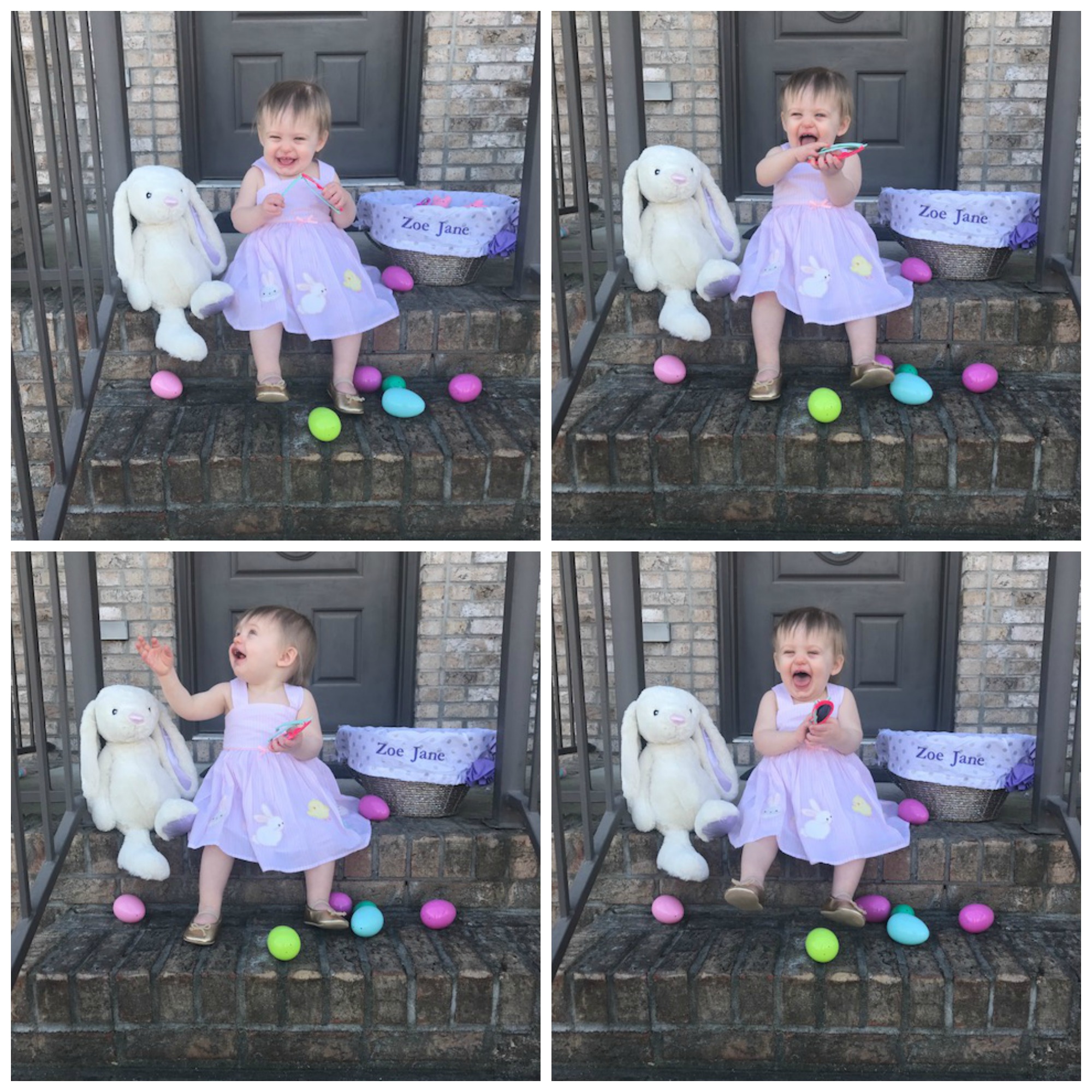 We also tested out her new bubble gun.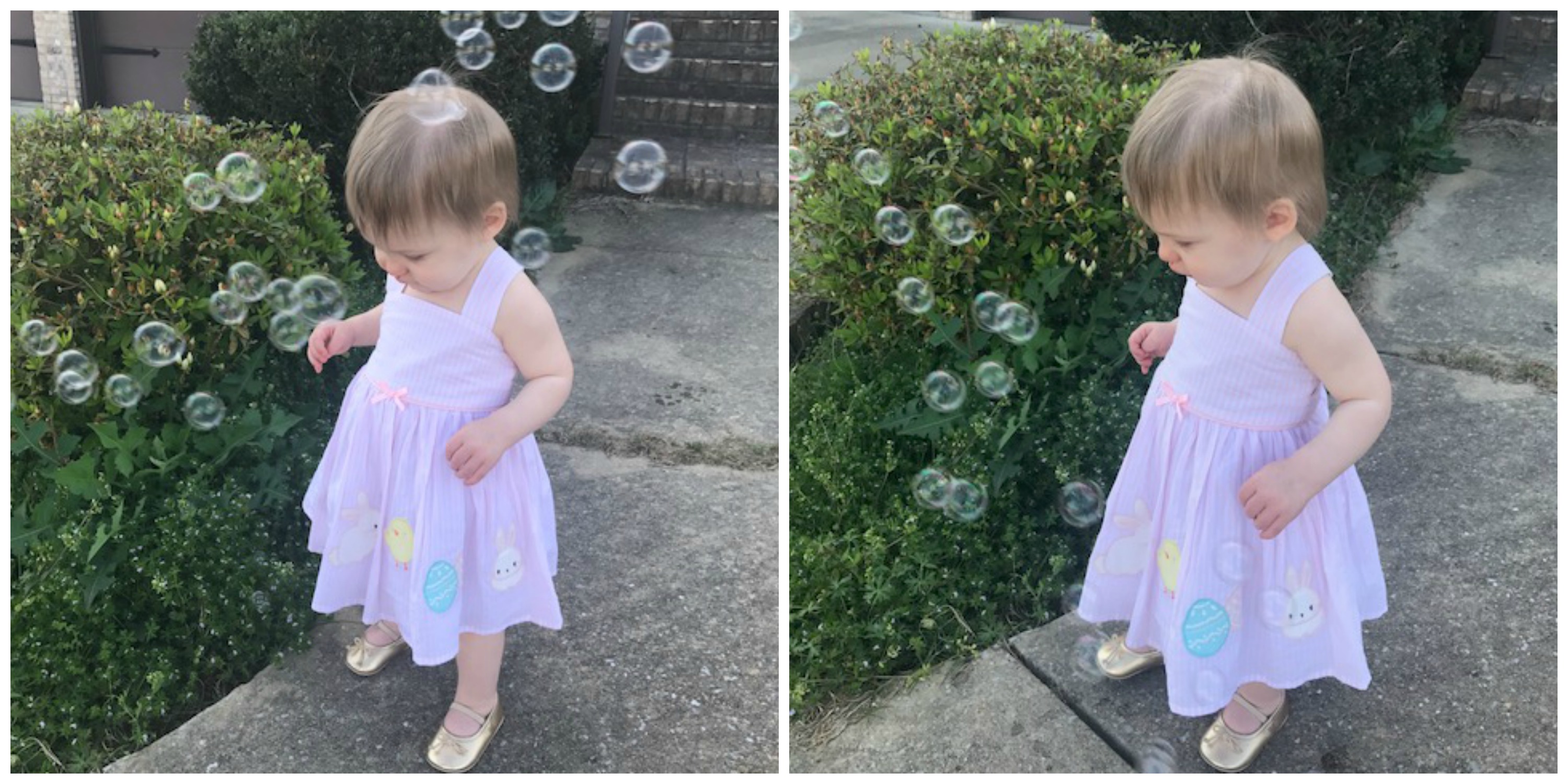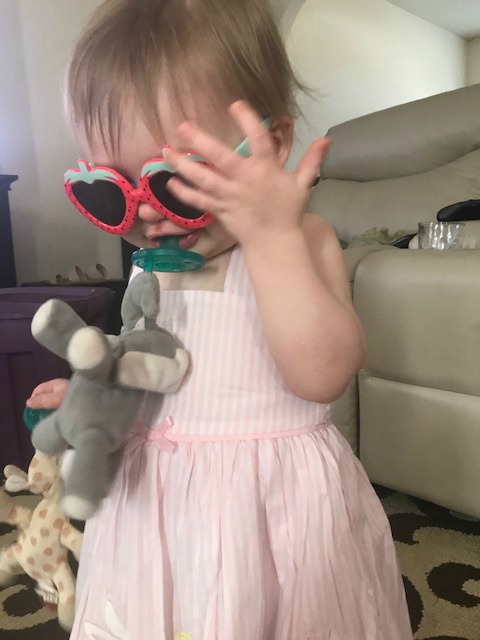 And just like that, we are back to reality. So harsh, right??? I am linking up with Biana for my weekend, and also Andrea for TBB Asks. Who doesn't love a good spring Q&A?  Happy Birthday to Andrea!!!!
1. What 3 colors remind you most of Spring?
Yellow, lavender and light pink
2. What is the first thing you'd add to your wardrobe in Spring?
sandals and dresses-my spring/summer uniform
3. What is the first wardrobe item you ditch in Spring?
boots
4. Who mows the grass where you live?
I do. It is a beast of a yard to take care of and SUCH a good work out! I don't mind it most of the time.
5. What's Spring Like where you live?
Green and hottttt. And by green, I mean covered in pollen. We have a few nice weeks and then its basically summer.
6. What's Your favorite thing about Spring?
The nice temperatures before it gets too hot and the beautiful flowers that bloom.
7. Are you a Spring Cleaner?
Sort of. I do a big purge every season.
8. Are you a Baseball Fan?
Ugh, I hate baseball. It is so boring!
9. Tulips or Daffodils
Tulips!!! Tulips are one of my absolute favorite flowers.
10. Favorite Outdoor Spring Activity?
Patio day drinking.
11. Flowers in the Ground or in Pots?
I am a horrible gardener, so I have neither but think all flowers are beauitful. I would like to be able to care for some eventually!
12. Favorite Bird? 
I hate birds, they creep me out. Haven't you ever seen the movie Birds??? Just no.
13. Car Wash or Wash Vehicles at Home?
I used to only wash my car at  home. I had all the stuff and could physically do it so why not? Now, I just don't have the time for that shit. My car gets washed once, maybe twice a year. And even taking it somewhere is such a pain. Who has time to wait???
14. When Do You pull out Your sandals?
Easter, sometimes sooner depending on the weather and how later Easter happens.