And just like that, the first weekend of February has come and gone! Yesterday when I walked in our bedroom to get ready to go grocery shopping I thought to myself, "How is it even Sunday right now??? I have to go back to work tomorrow. WTF?" I feel like that happens just about every Sunday at that time.
Friday for lunch my friend and I checked out a new to us spot over at Brookwood Village called Hickory Tavern. This place opened several months ago and I had heard great things but hadn't managed to make it over. Well I am so glad that we did because not only did we go there for our lunch club Friday, but Chris and I ended up back over there on Saturday night as well. Annnnnd I have plans with lunch club to meet back there next Friday too!
Friday we split the Shredheads (hashbrowns, bacon and cheese fried balls drizzled with sour cream and green onions) and I had  a small salad and chili. Saturday, Chris and I split crab dip and I had the Korean BBQ Street Tacos with a side of sweet potato fries that came out with honey butter glaze drizzle. Every single bite of everything was incredible!!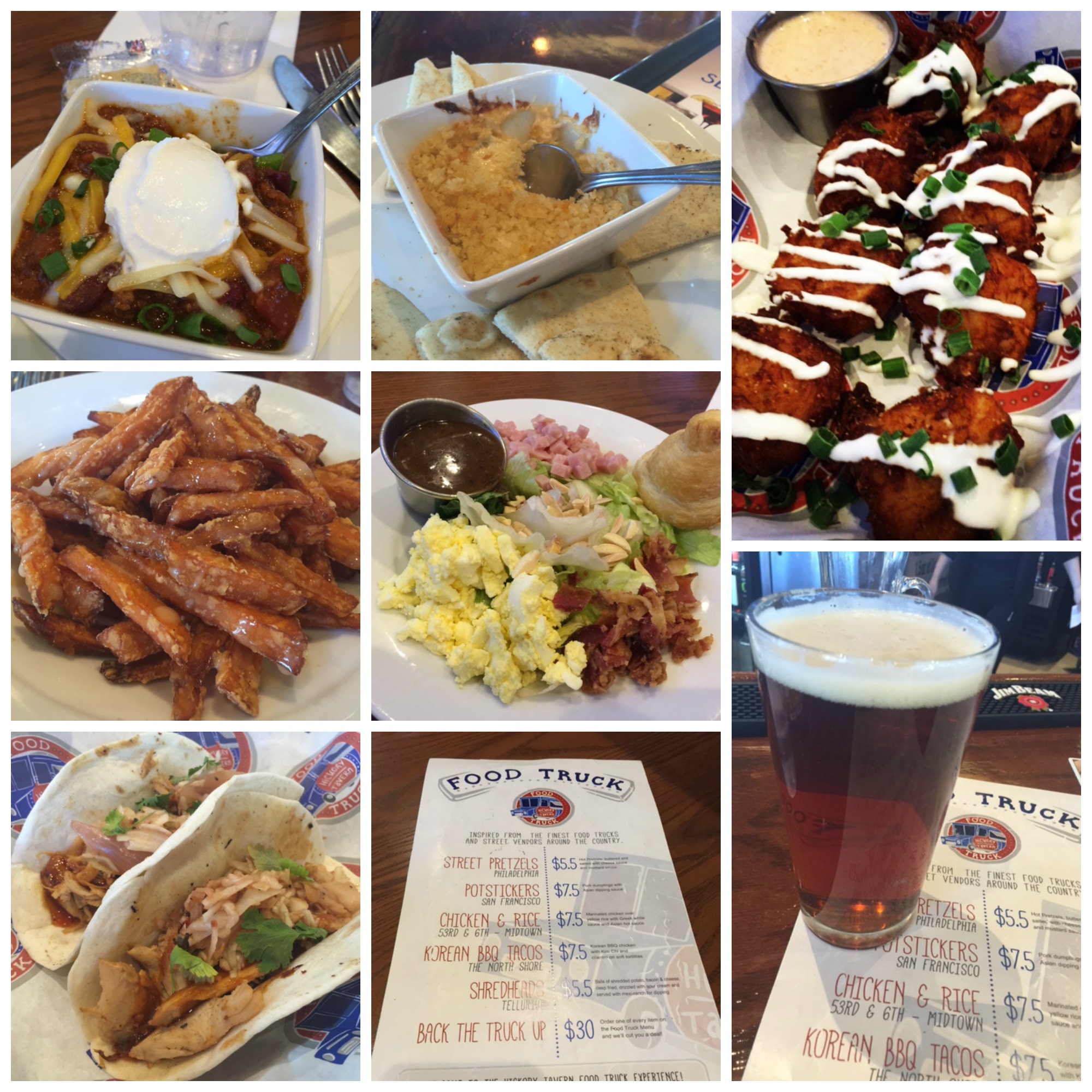 That was my first beer since before New Years, and it was amazing too!! I ordered the Cahaba Liquidambar which is a local brewery's American Red Ale.
Other than eating all the things, I got some blog work done and organized our pantry a little. I grabbed my beloved Lancome foundation at Macy's since they were having a free gift with purchase and I have been scraping the bottle the last few weeks. Check out this awesome gift!!! I am obsessed with the fuchsia lip color I got!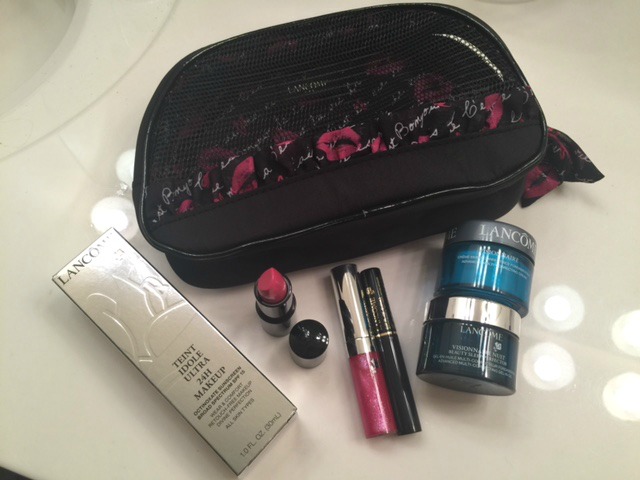 The new restaurant that Laura and I checked out on Thursday asked to share my photo on their account, which felt awesome!!!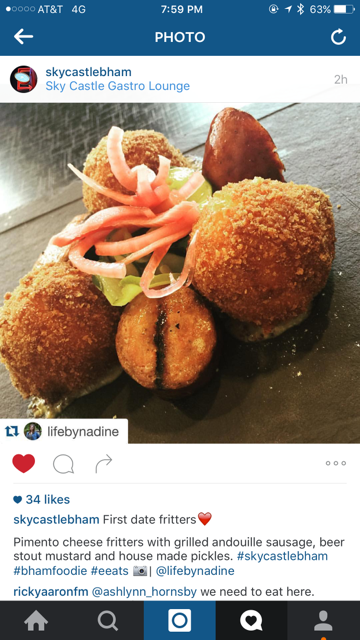 We of course watched the super bowl last night. I was pulling for the Panthers but I really didn't care which team won because I think it is pretty awesome that Manning went out with the a big win last night.
The half time show was alright, but Lady Gaga stole the whole thing with her opening performance!!!
This meme cracked me up, but truth be told….I think she looked classy as hell with her patriotic outfit and matching make up. You go GAGA!
The commercials were super disappointing. I was most saddened by Budweiser. I can appreciate the no drinking and driving campaign. I am an avid believer in never drinking and driving. I have spent most of my life being a DD. But then taking a stab at craft beer in one of their commercials? Ummmm that isn't going to gain you any fans seeing as how craft beer taste amazing and Bud tastes like piss water. They just need to stick with the dog and horses next year…
The @Budweiser commercial was just as disappointing as their beer. Bring back the dog! #drinklocal #craftbeer

— Nadine (@LifebyNadine) February 8, 2016
I cooked up some buffalo chicken dip and dates stuffed with blue cheese and drizzled with honey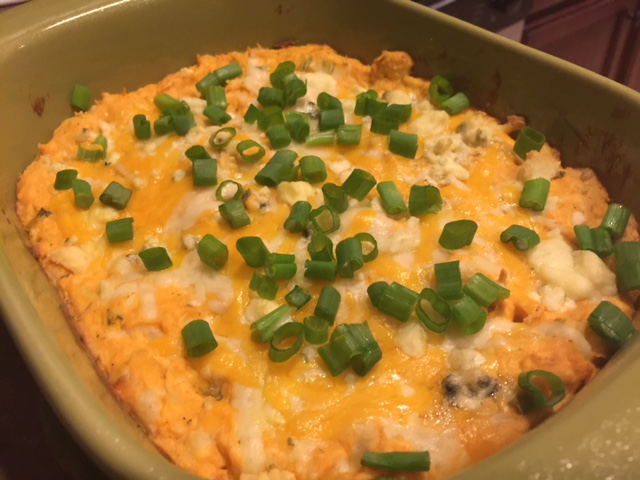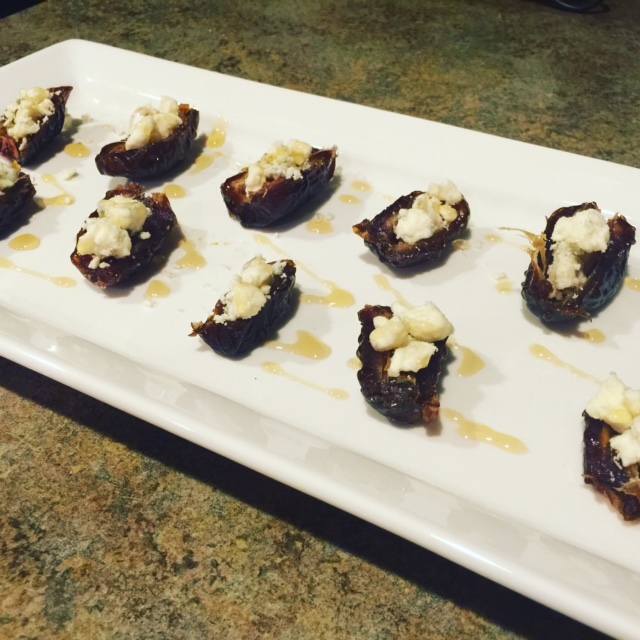 Other weekend things..
I finished reading another book that I reviewed and have ready to go for the book link up tomorrow!!!
Oh, and I stepped on the scale yesterday after all my little cheats and realized I had lost 2 more pounds since last Tuesday. SQUEALS no big deal.
I hope you all had a fabulous weekend!!! Let's bring it, Monday!
Linking up with Biana.