It is book day once again!!! One of my favorite days of the month 🙂 I think I read more books this month than any other month ever!!! Let's jump in, shall we? I am going to go ahead and give you a spoiler now…I loved all the books I read this month!
My love for Moriarty only grows deeper with each novel that I read. This book follows along a set of triplets in their 33rd year of life. There are ups and downs and laughs along the way. You really get to see what life is like as a multiple and see how different their personalities can be.
Bottom Line: Read it!!! I did this through audible. People complained about this narrator and while she is no Caroline Lee or Tamara Lovatt-Smith….once you get used to her it is completely fine and enjoyable.
Life's a Beach (Hawaii Heat #1) by Jamie K Schmidt
Amelia uses her savings to plan a surprise Hawaii vacation for her and her boyfriend. At the last minute, her boss tells her she cant go and she gets fired. When she comes home to surprise him, she finds her boyfriend in bed with her favorite barista! She decides to take her fortune-telling aunt to Hawaii instead and instantly clicks with Dude. A stoner  snorkel instructor, or so he portrays to her. Little does Amelia know that Dude is actually the super rich owner of the resort she is staying at. Will she still feel the same way once she realizes who Dude really is?
The only thing I didn't like about this book is that I felt like the ending is a little rushed.
Bottom Line: Read it! If you are looking for a quick and hot love story with a focus on the hospitality business and Hawaii thrown in, this is for you!
*I was provided a copy of Life's a Beach by the publisher and author via NetGalley in exchange for an honest review.*
I was instantly drawn to this book when I read the synopsis. It is about Anna, who is 38 with Alzheimer's and moves into an assisted living facility where almost exclusively, seniors live. She meets Luke, a 41 year old with a similar condition as her. Then there is Eve, the single mom who "wastes" her culinary skills to take a job at Rosalind House so that she can keep her daughter Clementine in the same school district. And poor Clementine. She is being bullied at school.
This book actually tells the story in first person from all three female characters: Anna, Eve and Clementine. It will tell you at the start of the chapter the view which you are reading from.
I actually deal with senior living facilities on a daily basis in my line of work, so that is what first inspired me to read this book. Alzheimer's is one scary disease, if you have ever known anyone to have this…you know how hard it will inevitably be.
Favorite quote: "You don't waste time with regrets. In the end, you just remember the moments of joy. When all is said and done, those are the things we keep."
Bottom Line: Read it!! This book will pull a little at your heart strings and is a great reminder to enjoy the little moments.
*I was provided a copy of The Things We Keep by the publisher and author via NetGalley in exchange for an honest review.*
I really loved listening to Mindy's first book because it was like one long episode of the Mindy Project. Or like Mindy was riding along in my car telling me stories. This book was no different. I related to her when she talked about spending most of her life getting people to like her. I laughed through her beauty routine. And well, the way she described sorority's and who she would cast in a movie about them was pretty spot on. Or at least for my school it was. I liked the stories she shared about a guy that she dated. And I related to her about some struggles of body image and eating.
I absolutely hated the fake emails of her being a teacher back in 2005. It was all made up, I didn't understand the point and it went on a bit too long for my liking.
Bottom Line: If you liked the first book or The Mindy Project, then you would probably enjoy this book. I liked the first one better, but this one was still enjoyable to listen to.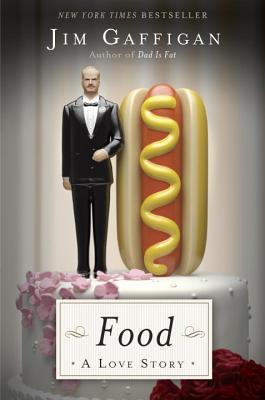 Hot pocket! Even if you don't know anything about Jim Gaffigan, you have had to have heard his hot pocket skit. If you haven't, go you tube it and come back. I will wait…
Ok, now that you are laughing, you understand this book better!
In the first part of the book, Gaffigan talks about food around difference regions of the country. I had to relate to him on his feelings about things like oysters. I am not a fan. And his spill on grits? I died laughing. Grits = gross! He also talks about how we as a country have an unhealthy relationship with food. How we are constantly eating and how food is a social activity. Isn't that the truth?
I listened to this book while doing Whole 30 and I gotta say, there were a few sections when I would have killed to have a burger, donut, cheesecake or just anything unhealthy. I was thinking…why???? Why did I listen to this when I can't eat any of it? It was probably for the best! I laughed out loud more times than I could count.
Bottom Line: I find Jim Gaffigan's comedic approach on food to be refreshing and enjoyable to listen to. We spend so much time on reading articles and watching documentaries on what not to do, it is nice to laugh about some of these problems.
The Last Anniversary by Liane Moriarty
I basically want to move to Scribbly Gum Island! Sophie Honeywell inherits a beautiful house from her ex almost fiance Thomas's Aunt Connie when she passes away. Then there is the whole Monroe Baby mystery. What ever did happen to Alice and Jack?? When Sophie moves to the island, she gets closer with the whole family and realizes that she can create her own fairy tale ending.
I loved listening to this book. I love how much depth Moriarty gives her characters and this book goes deep.
Bottom Line: Loved this one, I would suggest reading it if you are a Moriarty fan!!
Taste by Tracy Ewens
I absolutely adored this book! You meet Kara, a US Senator's daughter who is constantly in the spotlight of the media…and her critical mother's eye. She has kept her true self so hidden from the world that she almost feels she has lost who she is. Somehow she became a food critic for an LA paper.
Then you have Logan Rye who grew up on a farm and has opened a trendy farm to table restaurant in LA.
Kara and Logan met in Paris back when they were in college. Logan knew Kara as Winnie Parker then and they had the perfect relationship blooming. That was until Kara's parents sent someone to come bring her back home. Kara left Logan in Paris and broke both of their hearts.
Kara is now given the task of doing a three part write up on Logan's new restaurant. Will their love be given a second chance?
This book was considered Women's Fiction/Romance. This isn't some fast pace romance book where the characters are constantly in bed. This is much more about the struggles these two have to overcome and in their relationship as well as with their own selves. This is a love story that builds and builds over time. So much so that I felt there was a spot or two where the book dragged a little, but it was more to build depth to these characters.
Bottom Line: If you love a book about second chances, then check this one out! I loved it!
*I was provided a copy of Taste: A Love Story by the publisher and author via NetGalley in exchange for an honest review.*
Other books I read this month
Happy Cooking by Giada De Laurentiis
Currently Reading:
Stiff by Mary Roach via Audiobook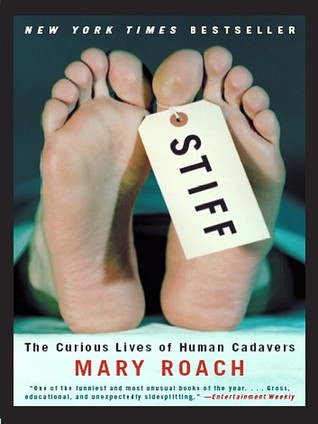 The Forgotten Room by Karen White, Beatriz William and Lauren Willig
I do have a question for those of you who are reading my book post today. What is your favorite format to read book reviews like this? Do you want a synopsis of what the book was about and my opinion…just my opinion. A few short lines about each? Just curious. For the books I review for Netgalley and Blogging for Books I need to go a  little more in depth but for the books I read on my own I wasn't sure what everyone prefers.
Read anything good lately?
Linking up with Steph and Jana!