Rain, rain go away. Come again another day! Preferably one when I don't have to drive downtown! I am just glad the threat for severe weather for our area went away for now. It is supposed to come back on Wednesday though. Woof. I HATE living in the south in the spring. Tornado warnings are scary! Anyways, enough talk about that. Let's get to the weekend!
On Friday, Chris had a car delivered from Atlanta! He met them  in the parking lot of my office, so I got to see it when Zoe and I came downtown to meet my co-workers for lunch. His new ride is pretty sweet! It's an Infiniti QX70.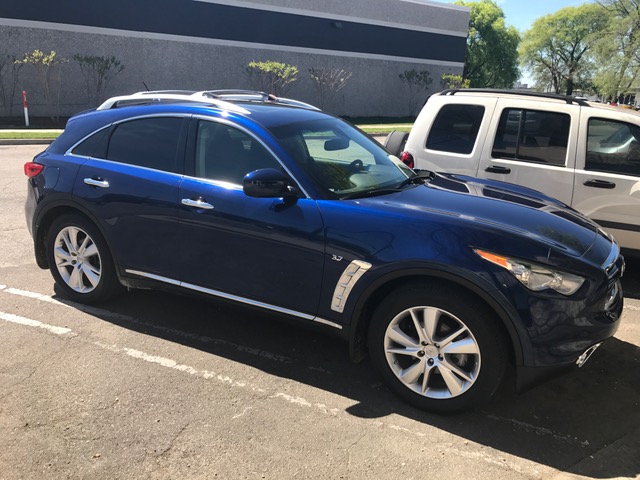 Zoe and I had come to have lunch with my co-workers because one of them is leaving us 🙁 I hate that. He was the one that brought his lunch to work too and ate with me pretty much every day. We had to send him off with BBQ from Saw's!!! Which, if you read Southern Living Magazine, is the best BBQ in Alabama. Yum!
Friday evening, my sister stopped by to bring Zoe her Easter present. She sure did get spoiled, look at all this stuff she got!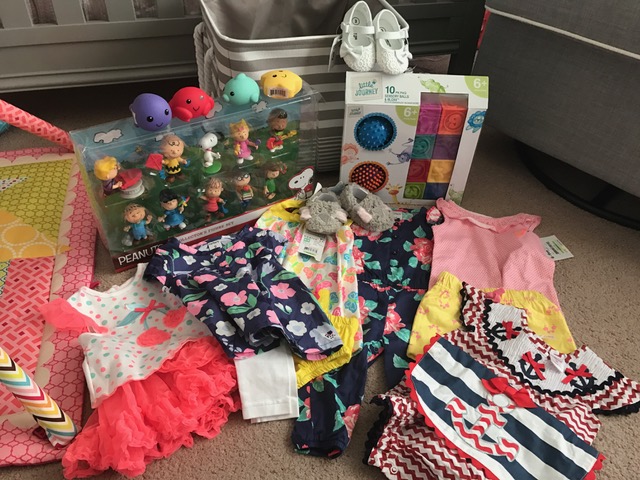 Included in all that were Zoe's first set of blocks. She loves them! It is the coolest watching her discover and play with different things.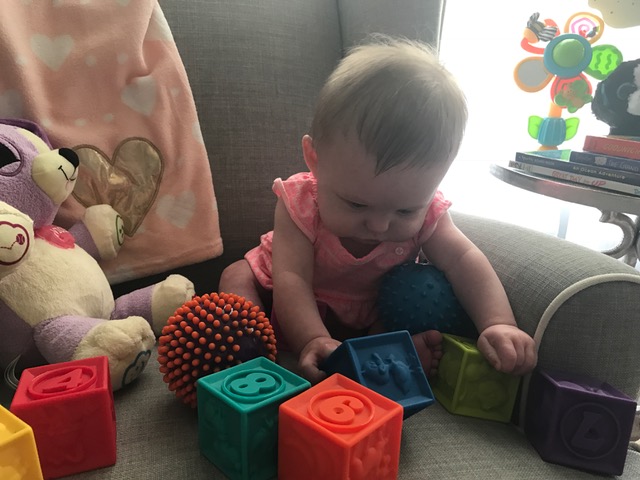 Saturday morning during Zoe's nap, I went outside and cut the grass. I got about 60% of it done then. Man, it is so weird but I missed doing it last year when I was pregnant. I am not as in bad of shape as I thought I was, because I wasn't really struggling much. Just with my allergies. Stupid pollen.
Saturday afternoon, we took Chris's car downtown and he showed me where his new office is. He started a new job two weeks ago, and I am so happy for him. He is loving it and seems so much happier. I am so proud of him for the position that he has now with an amazing company. He has worked so hard to get where he is, and he truly deserves it. I know great things are in his future! He is truly amazing at what he does.
While we were downtown, we grabbed a late lunch at Skycastle. We both enjoyed a local beer too. Mmmmm.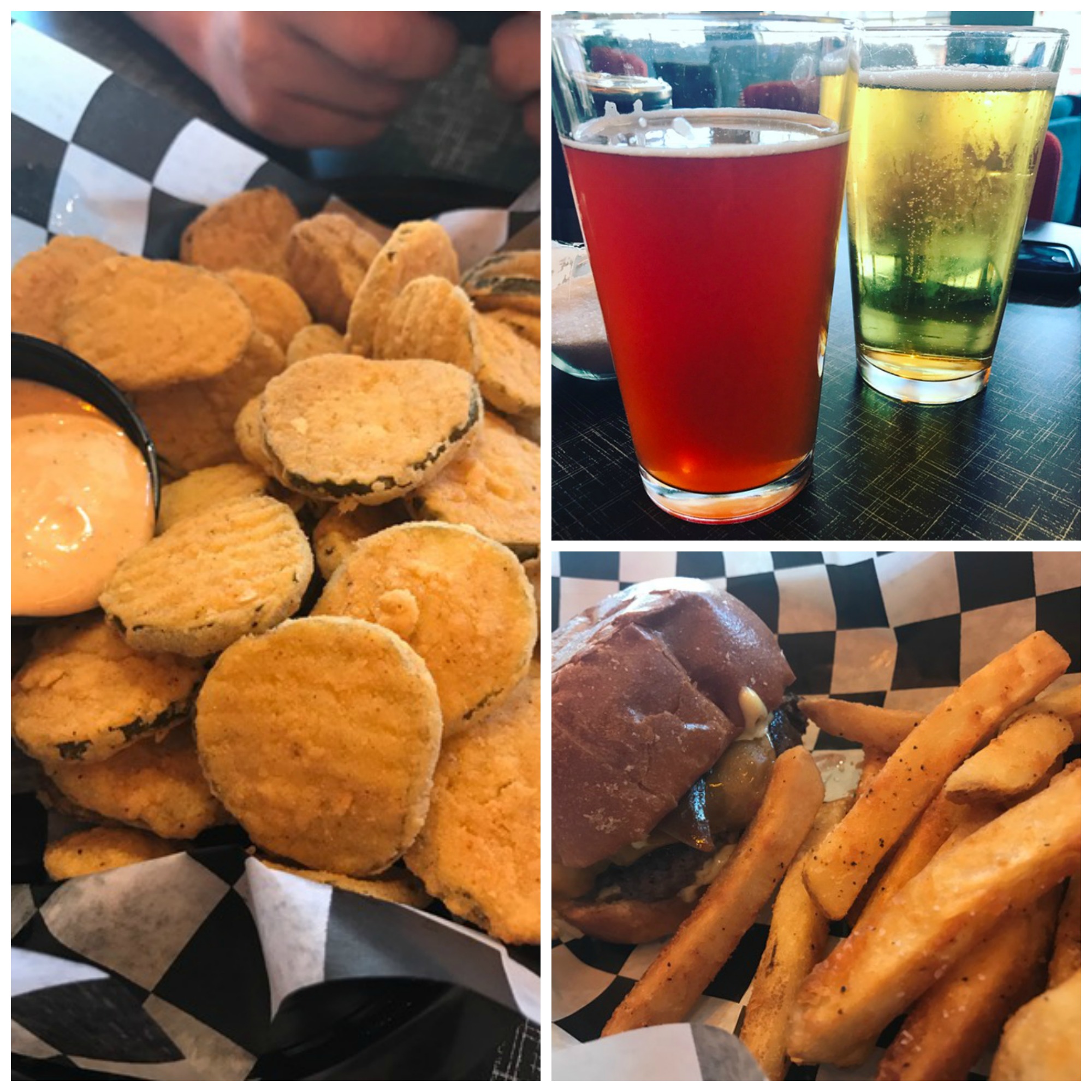 Sunday, Chris came out dressed and ready to go on a mission when Zoe and I were playing in her room. When the Nintendo Switch came out, we had one preordered. We decided there were no decent games being released for it so we canceled it. Now that you cant really find them easily, it made us want one more. Haha. Go figure right? Chris had heard that Walmart had gotten a shipment in Saturday night, so we high tailed it over there before grocery shopping. We found it! I swear we just like the thrill of the hunt more than anything. We still dont have any games for it.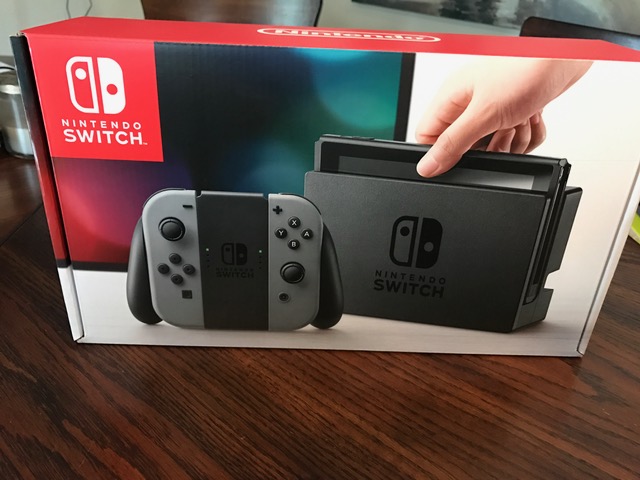 During Zoe's afternoon nap on Sunday, I finished cutting the grass and vacuumed out my car. Talk about getting shit done! I then came back in and had a little playtime with her when she woke from her nap. I seriously cant get over how stinking adorable she is. Just full of personality too!!!! Thanks Laura for the super cute elephant romper! Zoe looks adorable in it!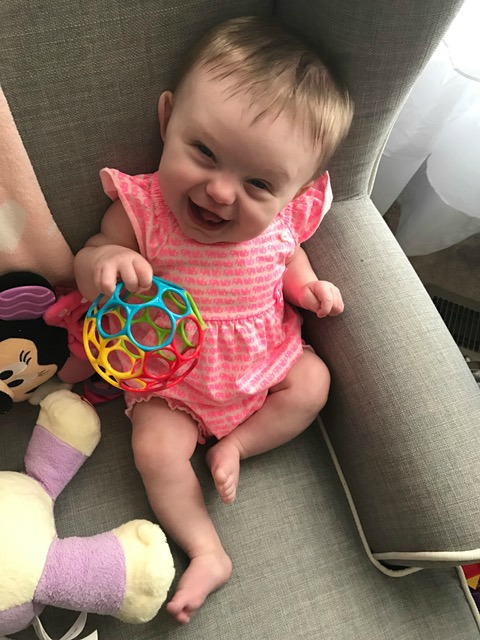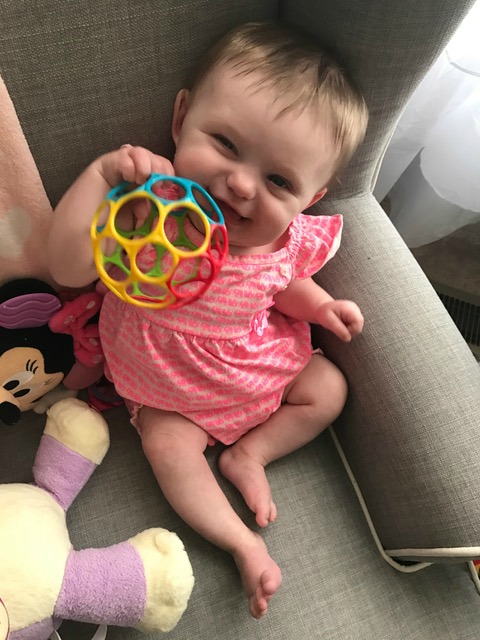 And look at her "supermanning" in her crib.  I swear this child is going to be on the move sooner than later. And probably building some ab muscles in the process.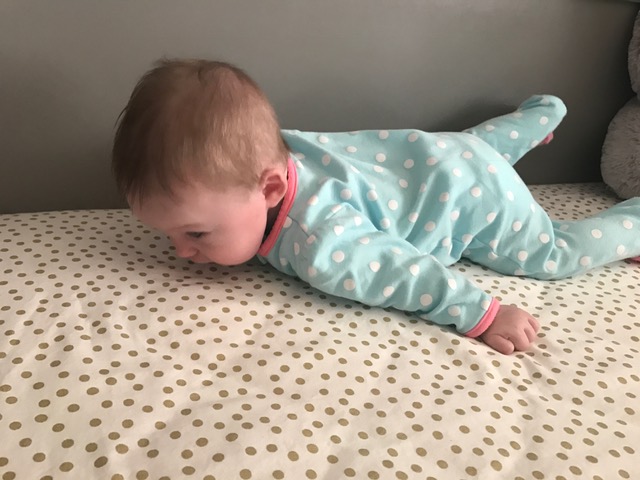 I hope you had a fabulous weekend!!!! If you live in the path of all this rain and storms, stay safe and dry my friends. Have a great week!
Linking up with Biana.