Well good morning there. Is it a bad sign on Monday morning when you wake up and you realize that you forgot to set your alarms (all four of them) and you are so thankful that you had restless sleep that stirred you awake at your normal time….only to pull your lower back out during your work out? I am thinking probably so….but this could just be my Friday trying to slide in to this weekend.
Friday…I don't even want to talk about Friday. Let's just say it was fucking awful. The only saving graces were meeting up with Laura for lunch and having gnocchi with Chris when I got home. Speaking of Laura, she was super sweet and brought me her China Glaze Pool Party polish to borrow for my nails at the beach! Can you go to the beach without bright ass polish? I think not…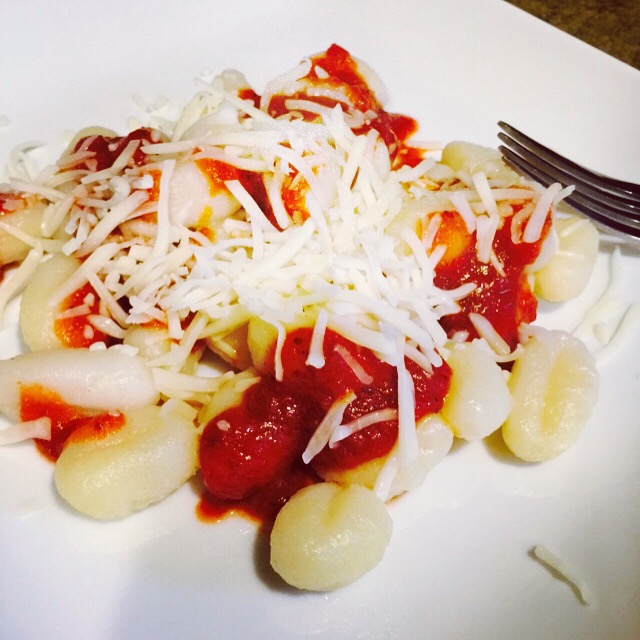 This weekend was a productive one! Saturday morning I cleaned the entire house, did some laundry and started cutting Mac's fur. I also vacuumed the inside of my car out and wiped down the interior. We then headed out to lunch at Munoz (local Mexican) before stopping by Chris's parents house for a few hours so Chris could work on his dad's computer. I got to read about half of Saint Anything while I waited 🙂
Sunday I cut the back yard, hedged the bushes and cleaned up that mess and continued to cut Mac's fur. Then we met up with Chris's parents for lunch at Billy's and did our grocery shopping.
Chris has finally crossed over to the dark side and started getting in to New Girl! It has been about a year since I left off with it and I forgot basically everything, so we started from the beginning. Would you believe we are already in season 2 after last night?
I actually have a lot of posts pre-scheduled this week….for once!!!! I will be sharing my Chocolate Peanut Butter Chia Seed Pudding that everyone keeps asking me for too! I hope you all have a fantastic week, I am going to go try to survive the next two days.
Linking up with Biana.