Why hello, June! Can you believe it is June 1st? I feel like we go through this every month, but seriously…where does the time go? Today is the day folks. Today is the day I go grain free, dairy free, and processed free! I picked up some stuff at the grocery store that I have never even looked at before. Hello, coconut flour, I am looking at you. It is time to kick it in to high gear. I also hit a PR in my run this morning, so I am feeling extra motivated!
Let's get to it, shall we??
This weekend there was lots of Chicago Fire watching, cleaning house, meal planning, writing a guest post for another blogger that I am super excited about!!!, letting go of a few more clothing items, and Mario Karting.
Saturday, we went to Asian Rim for lunch. I had the spicy tuna roll and said my final farewell to rice. We sat out on their patio and it was so pretty outside!!! We ran a few errands while we were out that way too and oogled over some cute new cell phone cases but couldn't commit to any of them.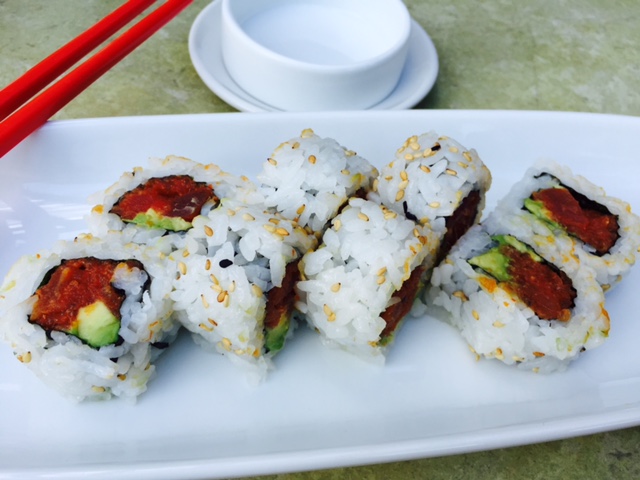 My sushi will have to come from Whole Foods from here on out with quinoa! Shout out to Whole Foods for being so awesome with their sushi choices!!!
Saturday evening we headed to my SIL's house for my MIL birthday celebration. Always good to spend some time with family. We also consumed some more Moe's BBQ which is always delicious. Zero cake for me. Will power! It also helps that I don't really care for the cake and usually only consume it for the icing.
Other scenes from my weekend included: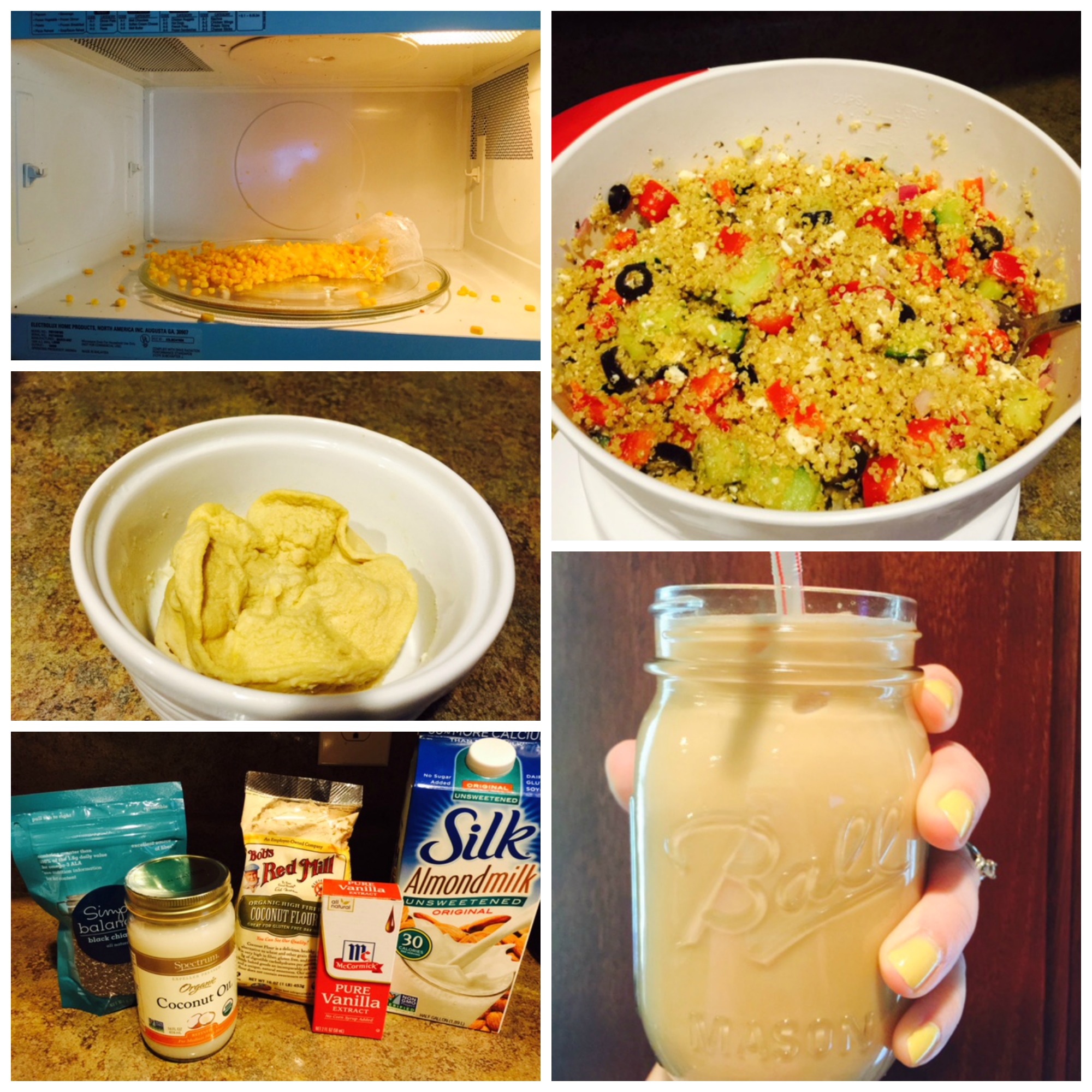 A microwave explosion. The package said 4-7 minutes, it was in for 3 minutes and 30 seconds when that occurred. The universe did not want me to indulge in any last corn./Coconut flour breakfast muffin/healthy finds at the grocery store/Greek Quinoa Salad for lunch this week/iced coffee with my freshly painted yellow nails. Polish is Orly's Frozen Collection – In Summer
Linking up with Biana! I hope everyone has a fabulous week!!! Show this Monday who is boss 🙂