It was a gorgeous GORGEOUS weekend here in the south! Low humidity, mild temperatures, lots of sunshine. We don't get many weekends like that before it becomes ungodly hot and humid, so you have to take full advantage!
I kicked Friday off with lunch at Zoe's with my old Friday Lunch Club (minus the one who moved.) It was fabulous catching up and eating a delicious Greek salad. I even scooted out of the office 15 minutes early to get Zoe. I was shocked that the traffic was horrific. I guess everyone left the office early on Friday to enjoy the weather. I know mine was empty and I was one of the last out.
Saturday morning I  had the house cleaned before 7am. After Zoe woke up, we hung around and played some while Chris cut the front and back yard. When Zoe went down for her nap, I cut the side yard. Our self propeller isn't working in the lawn mower at all, and it took me forever to push that thing around the side hill! What should have taken about an hour took closer to two. My shoulders hurt so bad when I was done! Plus, our sunscreen was expired from last year, and I got burnt on my back and a weird random spot on my arm. I burned 974 calories according to my watch though, so score!!!!
When Zoe got up from her nap, we headed over to my sister's house. My BIL's birthday is today, and they had a cookout and bonfire this weekend to celebrate. We ate delicious burgers and my sister made a peanut butter pie that was to die for!!! Zoe loved getting to hang out with all her cousins, and the freedom of running around in the country suited her well. Our yard is hilly and sucks so bad, so she took full advantage of my sisters!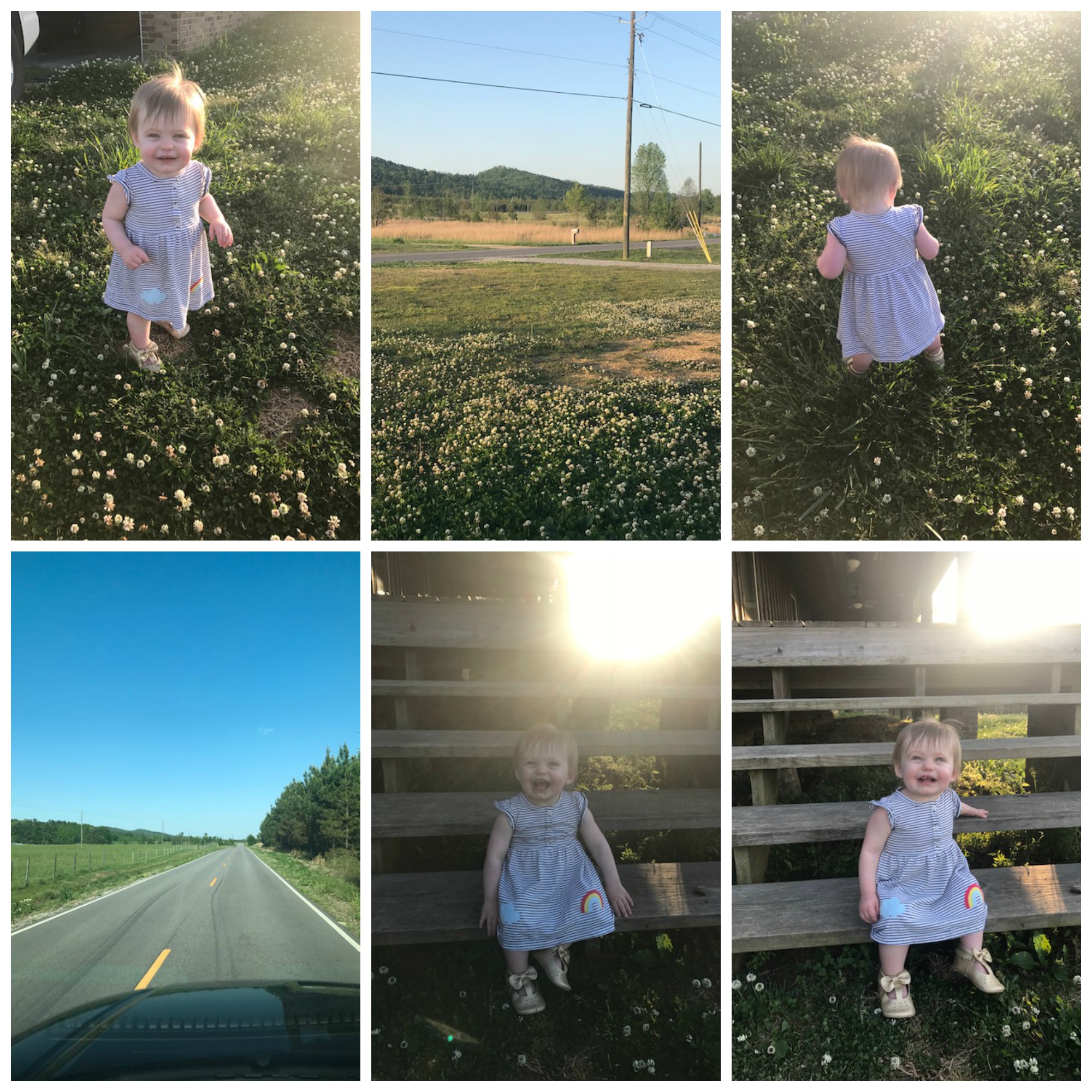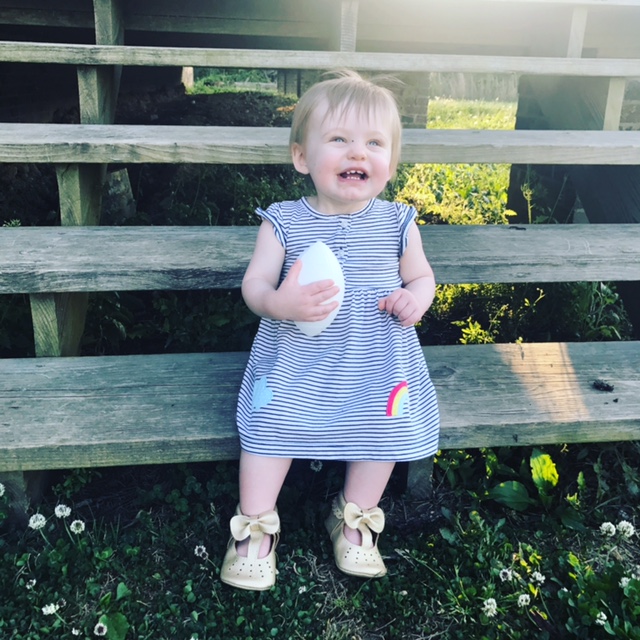 Sunday morning we had a big breakfast, knocked out the grocery shopping early and got Zoe down for a decent nap. I made burritos for lunch and Gorgonzola gnocchi for dinner. We got to hang outside a little in the afternoon and let Zoe blow bubbles and have a little walk. Though, it was cut short because my piece of shit neighbors cant keep their dogs contained in their own yard. You guys, I am SO SICK of my neighbors!!!! Between all the crap they leave out in their yards, their dogs roaming the streets and chasing after cars, and how ridiculous they act in our neighborhood facebook group…we cant move fast enough. Chris said he saw one of their dogs trying to dig a whole under OUR fence. I love dogs you guys, but not when uncontrolled ones ruin our enjoyment of our own home. You know??
Anyways, after Zoe went down to bed…Chris and I caught up on a few shows and called it a night.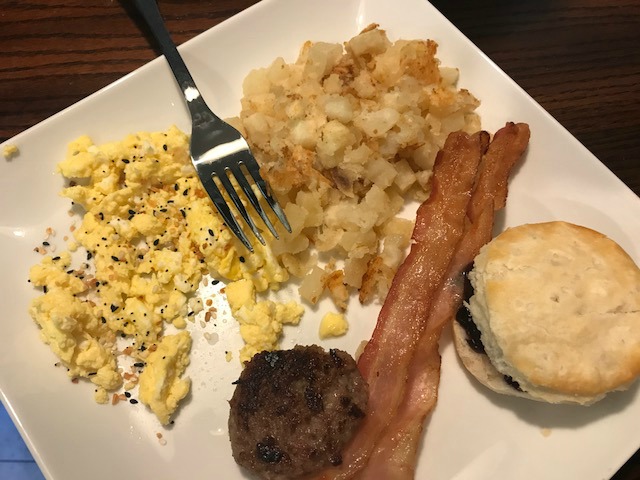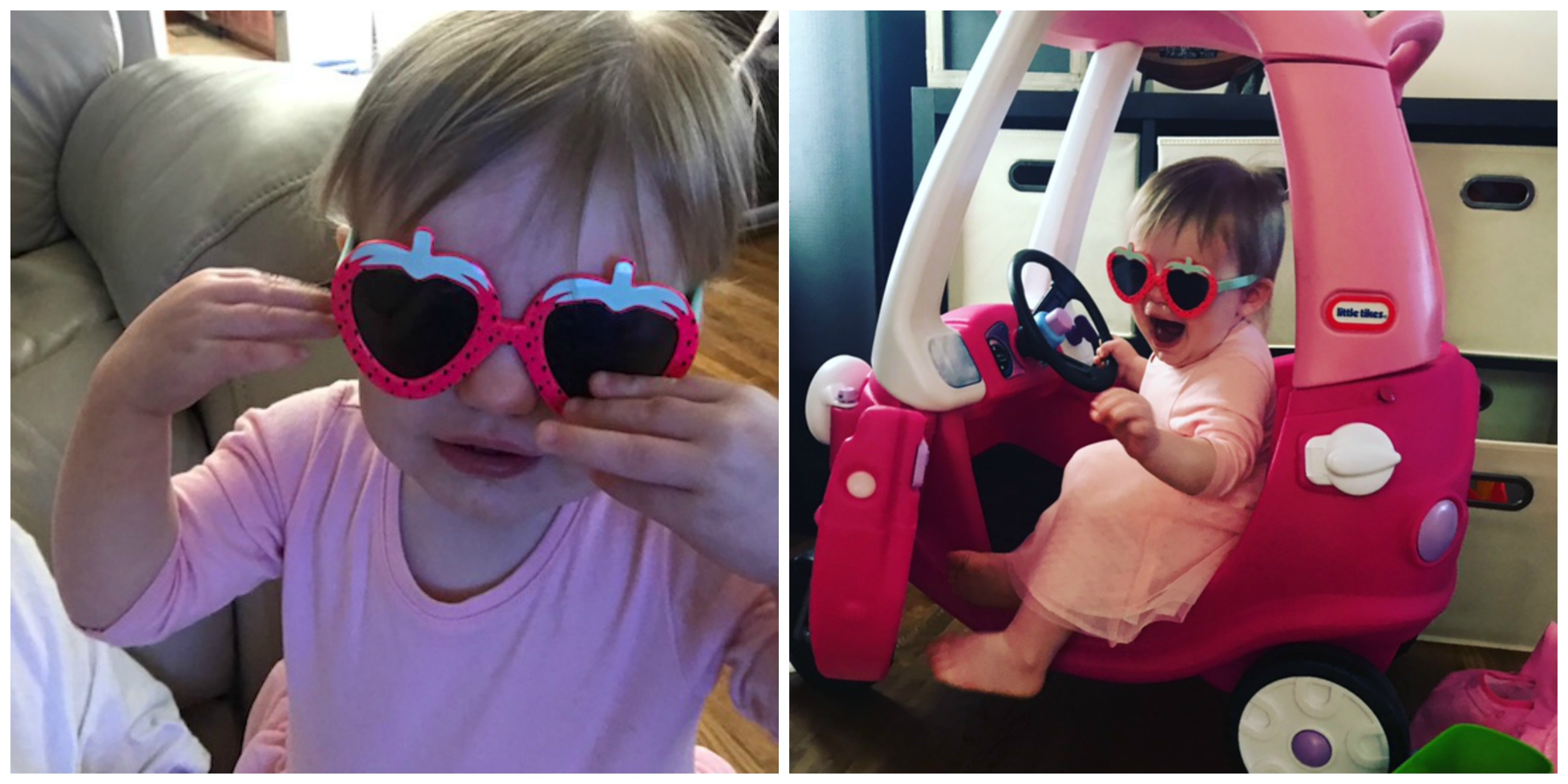 I hope you all had a wonderful weekend! Linking up with Biana. Let's slay Monday!