Hey there! Friday couldn't seem to get here fast enough, am I right? The rain has moved out and it is supposed to be a gorgeous weekend down here in the south! I am not sure what the plans are this weekend, but I know for certain I am going to soak up some nice weather.
Favorite Moments: Laura and I met up  for an on the fly lunch at Avondale CommonHouse to celebrate some good news for her. We both tried the Buffalo Cauliflower Po'Boy and shared the Bruleed Banana Pudding. Cream Brulee and banana pudding are my top two favorite desserts ever. So when you combine them??? Magic you guys. Pure magic.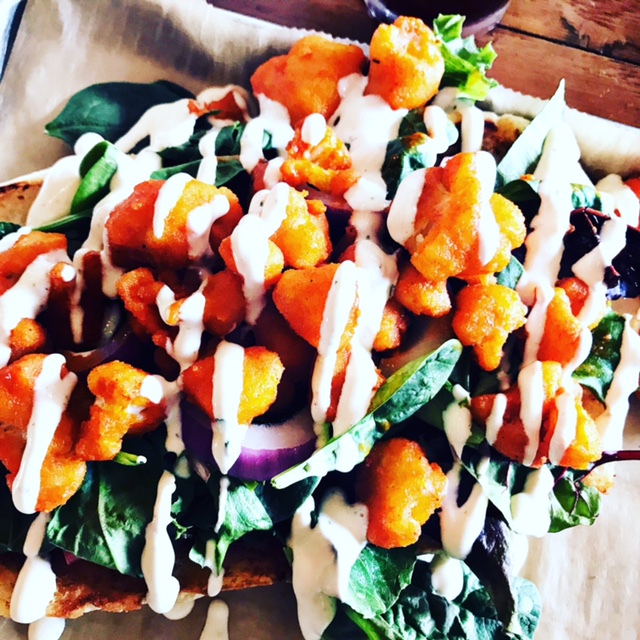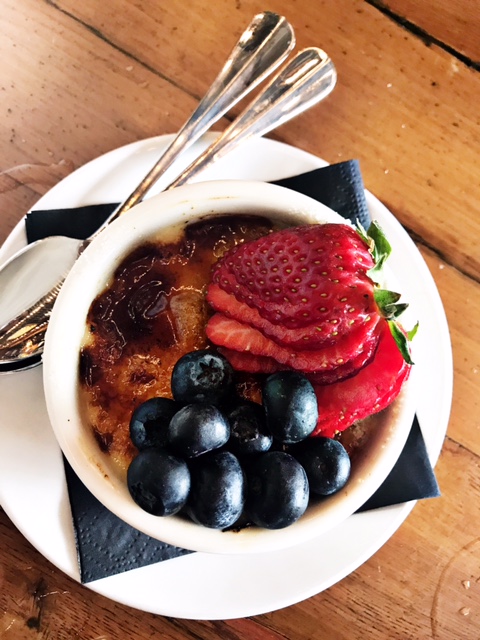 Yesterday Chris texted me asking if I had ever been to Brat Brot. It is a new Biergarten and sausage house that just opened literally RIGHT behind my office building. He had sent me a few pictures of the inside of the place, so I went and grabbed two of my co-workers and decided to crash his party. I ordered a radler which was made with a delicious pilsner and blood orange sparkling water. OMG It was so good!!! This has to be the coolest place ever!! I cant believe I can just walk to it anytime I please from the office. Definitely going to go back to try out the food. Laura, wanna do lunch there next week???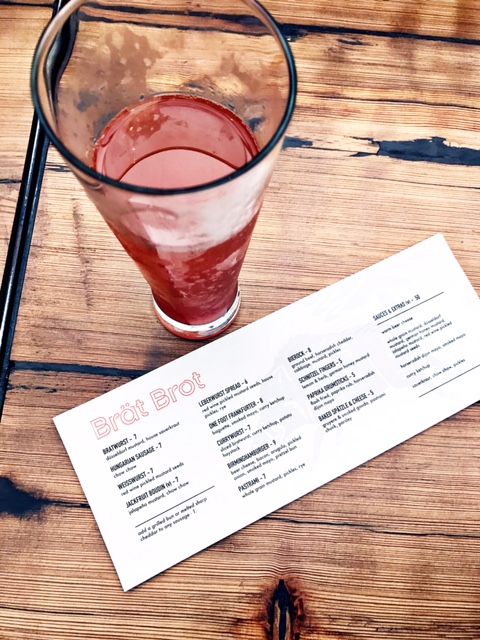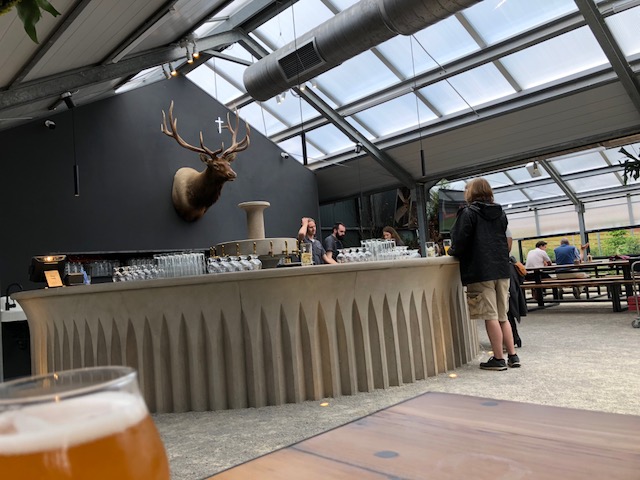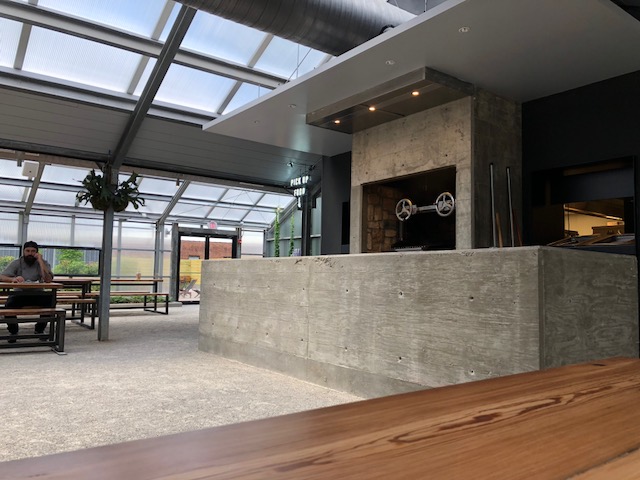 Favorite New Beauty Products: I have always been a big time fan of Lancome. I switch between their foundation and Estee Lauder as my two holy grails. Influenster sent me a VoxBox of a bunch of new products from Lancome and I squealed in delight when I opened them!!! You guys!!! I am so excited to share some of these with you.  I have been using all of them for two weeks now and these are definitely something you are going to want to check out!!!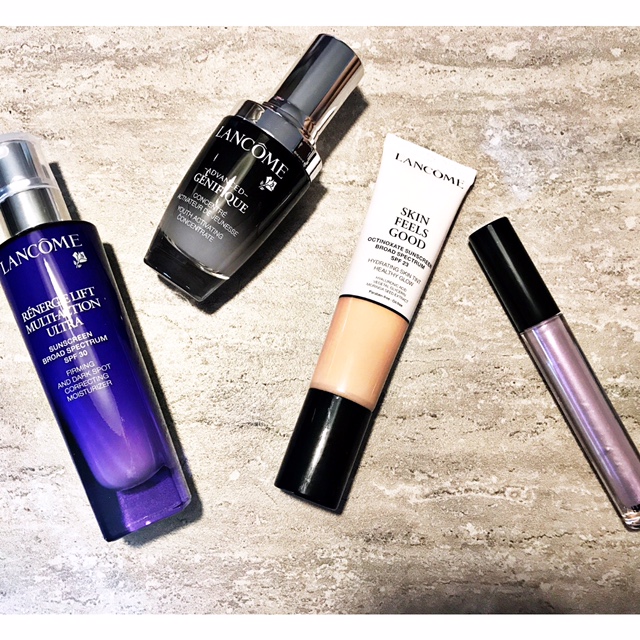 The Skin Feels Good tinted glow moisturizer is amazing!!!! It reminds me of IT CC Cream only about a million times better. The IT CC Cream never settles in to my skin so I can't really make it work for me. This stuff is a light weight SPF tinted moisturizer that really provides a light/medium coverage. It has a good smell to it and it stays allllll day long on me. I am going to LIVE in this stuff for the spring summer! The color they sent me (01C Cool Porcelain) was perfect!
The Lancome – Advanced Genifique Sensitive Antioxidant Serum has been a game changer as far as makeup application goes. I never wear a primer because they never do anything for my skin. I put this stuff on under all my other face treatments in the morning and notice a huge difference in how my makeup looks when I am finished. MUCH smoother appearance!!! A little drop of this stuff goes a long way, so I see the bottle lasting a really long time.
Next up was the Lancôme – Renergie Lift Multi-Action Ultra Firming and Dark Spot Correcting Moisturizer SPF 30 which is another amazing product! Super light weight, but also very moisturizing. I love my Clinique moisturizer, but it has zero SPF and will not work for me in the summer. I think an SPF 30 moisturizer that is working to combat my dark spots is a wonderful switch up. I am loving this stuff and have had no adverse effects since starting it and you all know I have sensitive, finicky skin.
Last but not least is the lipgloss!!!! The Lancome – Prismatic Plump Lip Gloss is sooooooo stinking cool!!!! They sent me the shade Effervescent, which is like a lavender/pink holographic color that looks so neat by itself, or over any of your favorite colors. I am seriously so impressed with this stuff and plan to purchase a few more. Though, I have to say the color I got is my favorite. It feels so good and nourishing on my lips and it really gives a multidimensional effect!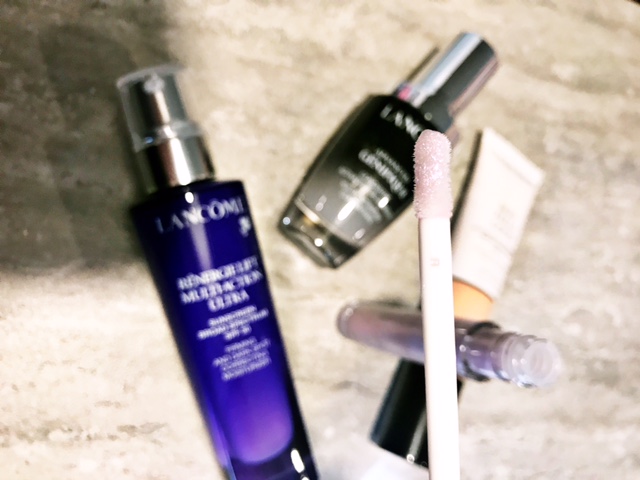 Favorite Read: I am majorly lacking in passion and creativity lately. Of course, I have a huge passion for my husband and daughter. I love being a  mom more than anything I have ever done. But when I am at work, or after Zoe goes to bed…I just exist. I am doing the bare minimum to get by. I have zero light burning inside of me. I feel unbalanced and unmotivated. I read this post on how to find what you are passionate about as an adult, and it really resonated with me. If you are feeling this way, please tell me I am not alone. Or if you have been there, what did you do to make it better?
Favorite Recipe: How yummy and easy does this look for a snack??
Food For Thought:
Favorite Funnies:
Linking up with Amanda. I hope you all have a wonderful weekend!