Favorite Moments:Unexpectedly working from home Monday and Tuesday was nice. I didn't have to drop my baby off and have my heart break as she cries when I hand her over to one of her teachers and sneak out the door while they distract her. Mommin' is hard during the week, and I certainly enjoyed the extra time and snuggles while still getting all my work done. And my sister stopped by for a few minutes with the boys so that she could see Zoe and it was great getting to see all of them for a little bit.
Sometimes you have to do things that are a little out of your comfort zone. I have been pushing myself hard this week to do just that. I worked on a few things that make me nervous, in a good way. I reached out to someone I had met before, but never really hung out with, and asked her to lunch. I ran into her over the summer while shopping and we said that we should grab lunch one day. You know how you always say you should meet up sometime but as you are saying it you know it is a lie? Well I am not saying that to say it anymore. I had a lovely time and we enjoyed delicious food and I hope to make it a regular thing with her. As busy adults, it is so easy to just keep living in your bubble and never venturing out. But how are you supposed to grow? How are you supposed to build your tribe?
Favorite Delivery: A few weeks ago while in Nordstrom Rack, I had tried on a pair of shoes that were super cute but I didn't get them. I couldn't stop thinking about them after I left and realized how many outfits they would go with. I looked online and found them, and they went even cheaper!!!! You guys, these are $15 right now!!!! I got them this week and they fit perfect! I wore them to work yesterday and had no problems all day. Do yourself a favor and grab a pair before they are gone.
Favorite Lesson: Just because it is the middle of the week, doesn't mean you don't deserve to do something special. Like wear a tutu because it's Tuesday. Never save all your good stuff for the weekend.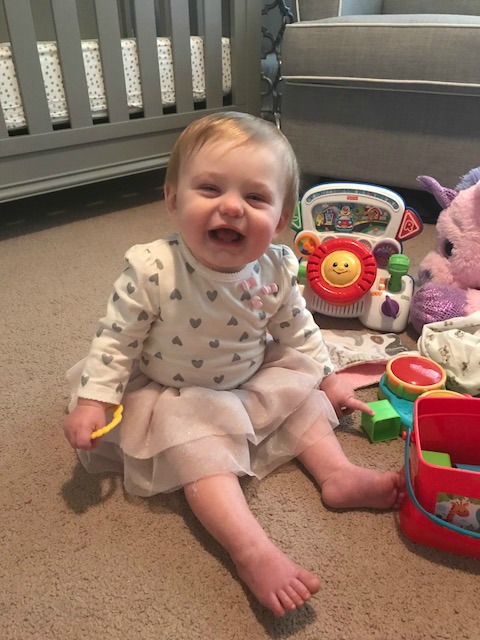 Favorite Recipe: How good does this end of summer salad look????
Favorite Funnies:
Linking up with Amanda. I hope you all have a fabulous weekend! Roll Tide!