The first weekend of May is in the books! It was a gorgeous weekend here in Alabama with temps in the 70's. Gotta soak it up as much as possible, soon it will be hot AF and I will want nothing to do with the outdoors again.
Saturday morning my sister came over to hang out for a little bit and spend some time with Zoe. We headed to meet her niece for lunch at a local Mexican restaurant, then went to my nephew's baseball game. Unfortunately, Zoe is not a fan of screaming parents and promptly had a break down. We had to leave a little early, but I at least got to see my nephew bat once and play on the catchers mound for a few minutes. I hope she gets over the screaming before football season!!!
That afternoon, Chris and I hit up HomeGoods and stopped by his parents house for a bit. We never made it out to eat, so we stopped at Publix on the way home and grabbed some snacks so we could make it home in time for Zoe's bedtime. Classy AF with our dinner right here….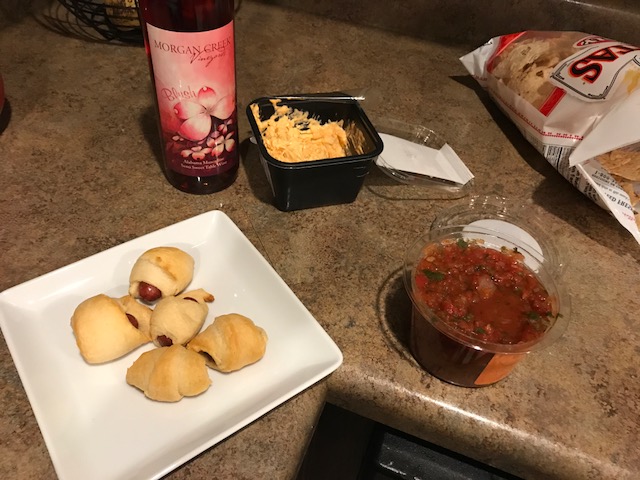 Sunday was meal planning and grocery shopping. I had to try the new Midnight Mint Frap at Starbucks. You guys, this one does not disappoint!!! So amazing and not too sweet. It was the perfect treat.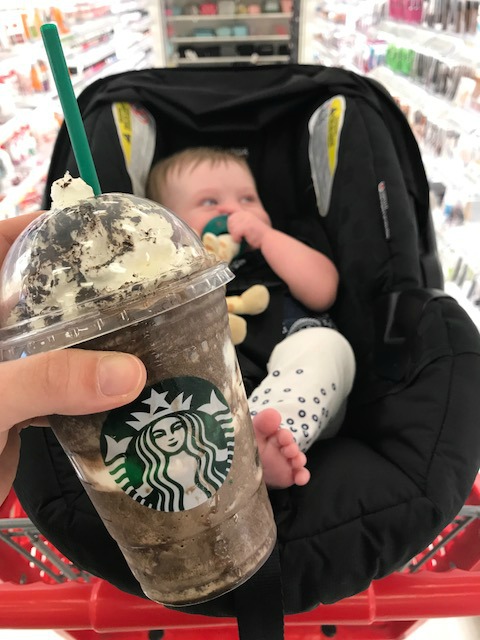 I had to snap a picture of Zoe in her cute outfit too!!! My Godmother got this one for her. I envy the fact that she can pull off white leggings. You will never find a light color on my bottom half. If makes me look a like the Stay Puff man. How cute is that tunic? I die!!!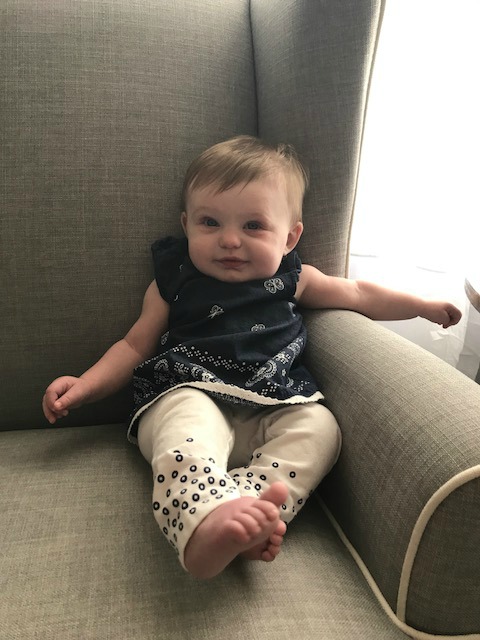 Sunday night I made a bacon pasta that was delicious! I will be sharing the recipe soon! We enjoyed it while we caught up on Chicago Med/Fire/PD, Vampire Diaries and Scandal. Is it just me, or is this the best season of Scandal yet??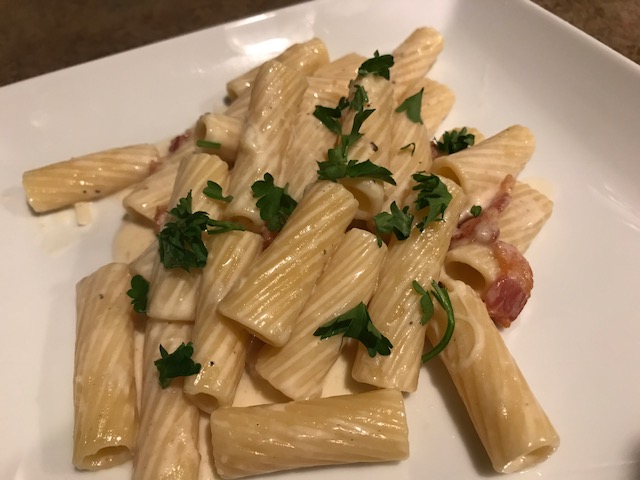 We did watch one episode of 13 Reasons Why on Friday evening. I am interested to see the rest of them. There are a lot of mixed reviews out there. I also started to do some organizing around the house. I redid the laundry area and we got a cute set up for the soap and brushes near the kitchen sink. Next up will be under the sinks. HomeGoods and TJMaxx didn't have what I wanted so I am on the search on the internet I guess. No area is safe from reorganization!
What are you all getting for your mom for Mother's Day? I haven't quite decided yet. Usually I have that figured out by now!
I hope you all had a wonderful weekend! Linking up with Biana.