Well, hello there! I looked down at my calendar this morning and saw that it was April 13th and I had to do a double take. Didn't April just get here? How are we nearing the middle of the month already?? Here is another installment of my weekend shenanigans!
I cut the grass again this weekend. I have a feeling with all the rain that we are supposed to be getting this week, it is going to need to be done again next weekend too! I also finished reading The Beach House and got started on Promises to Keep.  I will be linking up with Stephanie and Jana tomorrow to talk about the book. Spoiler alert: I loved it 🙂
Saturday, we found ourselves at World of Beer. It was such a beautiful day that it called for some day drinking on their patio! We split an order of shrimp and the tavern tators and just chilled.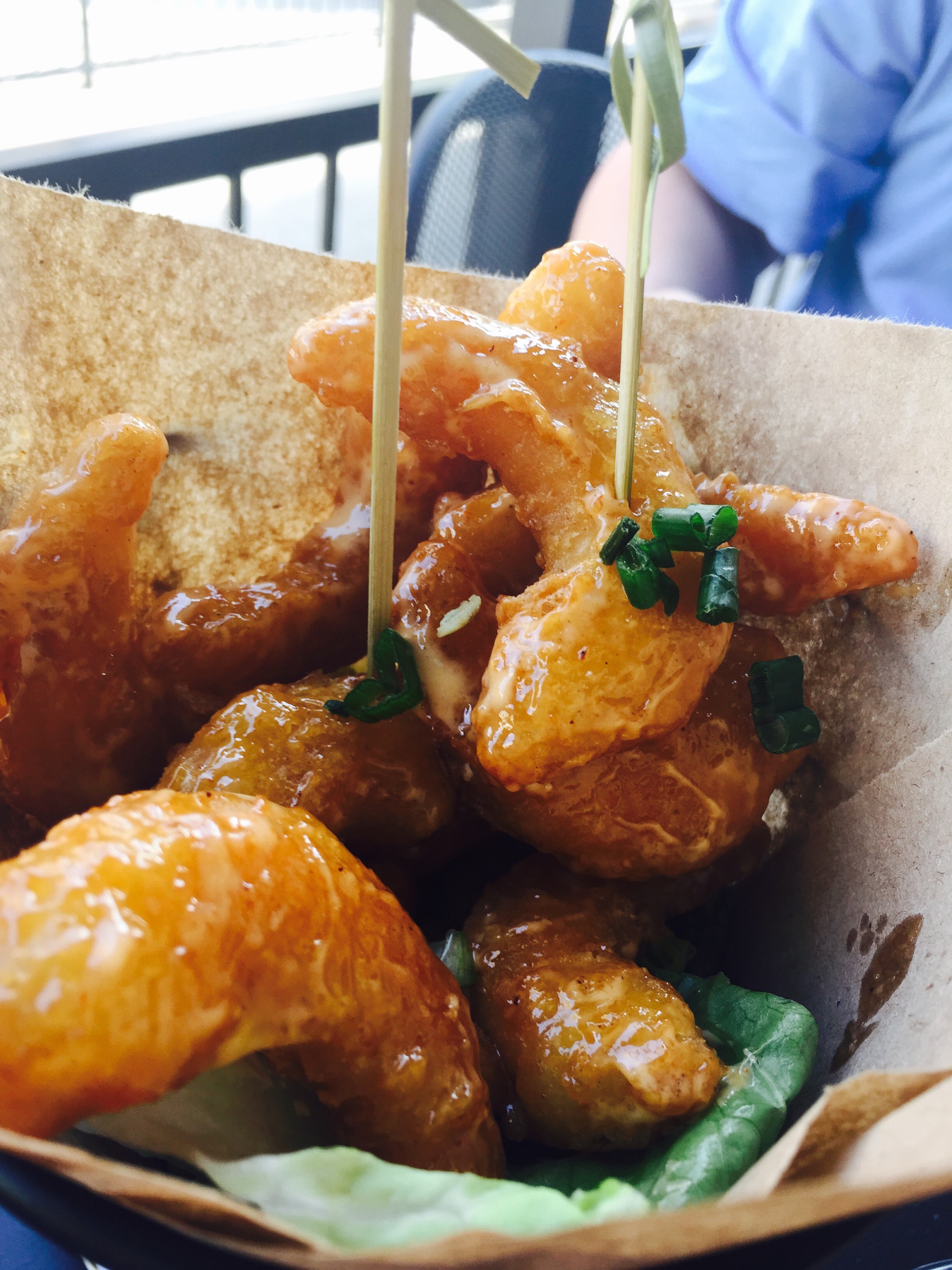 Laura and B came and joined us! It has been awhile since the four of us have gotten to hang out. We headed over to Moe's BBQ for dinner. They have the best turkey and baked beans!!!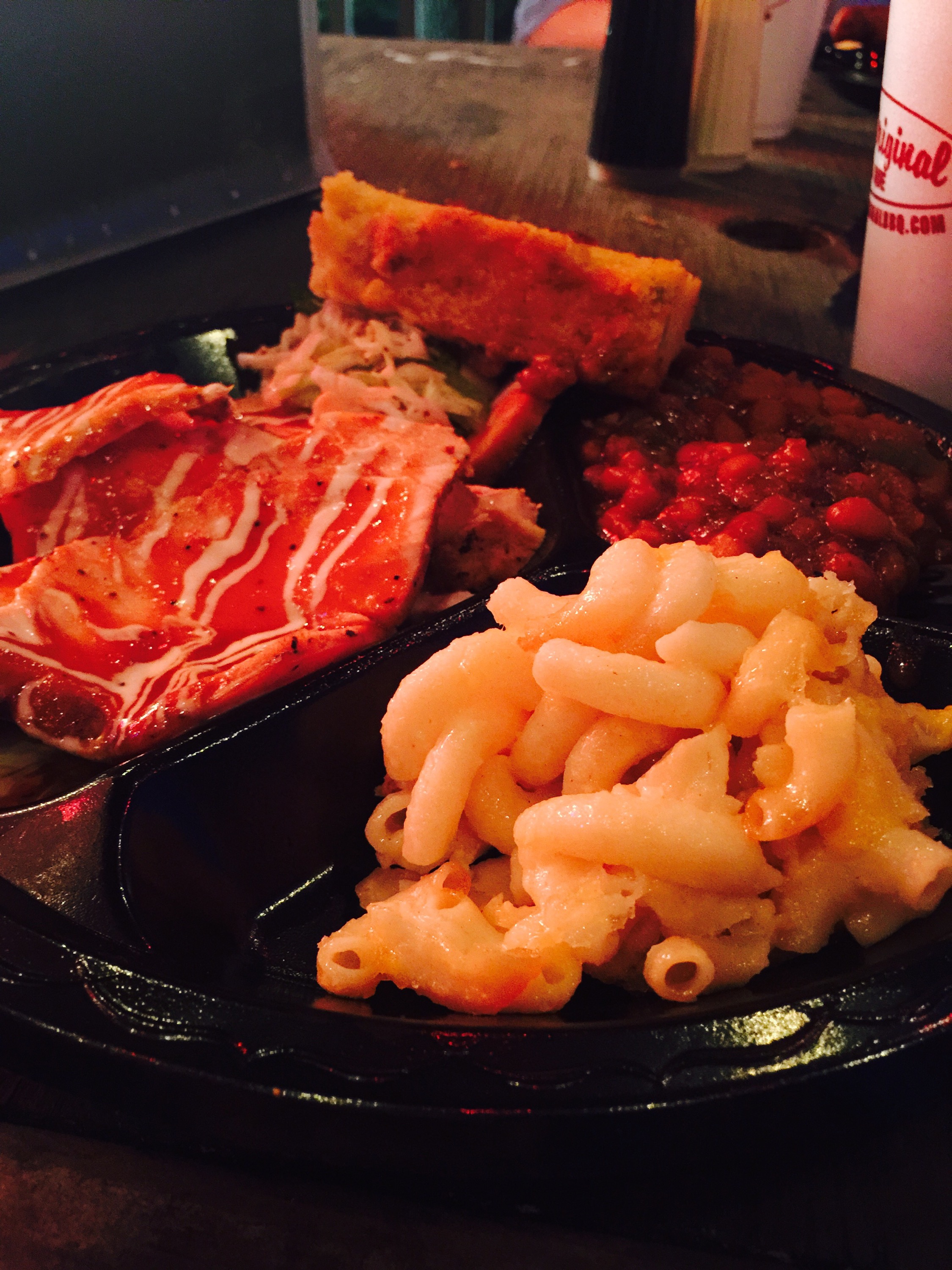 Like the wild and crazy 30 somethings that we are, we stayed out until *gasp* 9:00 pm! Crazy town, right?
Sunday, as always, was meal planning and grocery shopping. I had to stop by TJ Maxx to pick up some new weight lifting gloves. I use them to cut the grass because hello hand blisters if you don't! While I was there, I perused the beauty department to see if I could find some stuff for an at home pedi, low and behold they had a scrub and a peeling lotion on clearance! Score!!! I also picked up a 4-in-1 tool and a box of foot masks. All that foot stuff combined was only $13!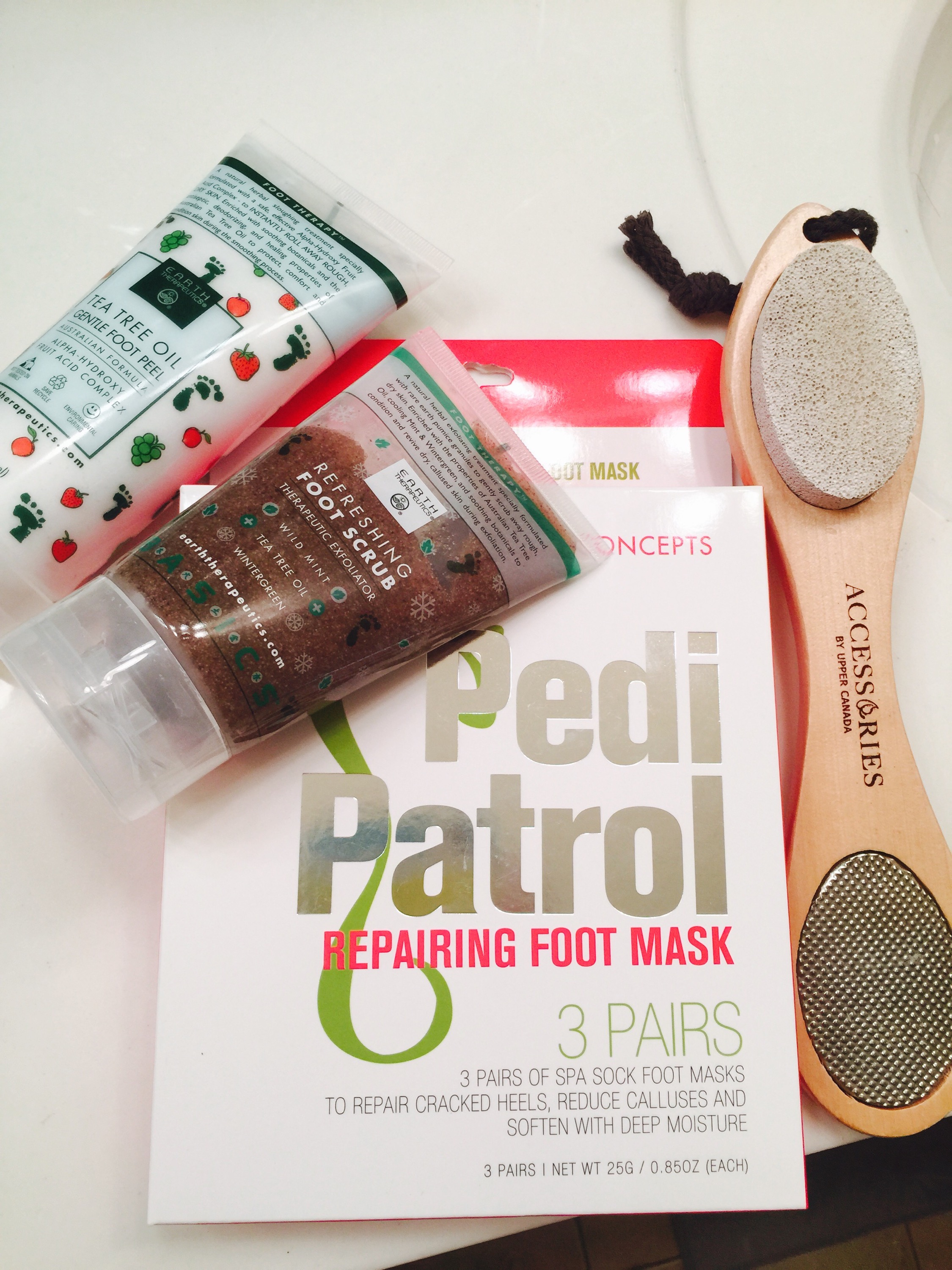 I used everything but the foot mask last night, and I can already tell a huge difference! I figure if I do it again tonight, then keep up with it about once or twice a week…my feet will be in good shape all summer!!! Do you have a favorite foot product? What is your favorite nail polish color for your feet? Like not pink…but a specific color.
We are nearing the end of this season for a lot of TV shows. We watch Grimm, Vampire Diaries, The Originals, Modern Family, Pretty Little Liars, Law and Order SVU, The Big Bang Theory, The Mindy Project, The Good Wife, Grey's Anatomy, Scandal, Tosh.O, South Park and Revenge. What other shows are awesome that we are missing? It is time to start finding more to binge upon.
Linking up with Biana today! I hope everyone has a fabulous week! I am trying to talk myself in to doing the same 🙂 Oh, Monday!