Ugh. Monday. Am I right? I am exhausted! A certain Little Miss thought she was too good for naps all weekend. Goodness! Anyways, Saturday started off with an appointment at the hair salon. I love my hair girl, it was fun catching up with her and leaving feeling fabulous!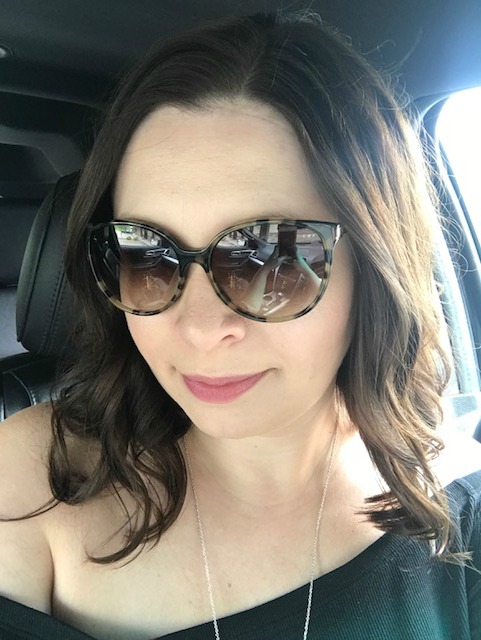 I mentioned Friday that one of my friends from Atlanta was coming to Birmingham this weekend. Unfortunately, Chris ended up having to work a lot this weekend (poor guy!!!!)….but we did squeeze in a great lunch with them on Saturday!
I suggested a few places to them, and they picked Saw's BBQ. If you read any food critic list or southern magazine, you will know Saw's is usually at or near the top of the list for best BBQ. It was so great getting to catch up with B and his wife. This was the first time that Chris actually got to meet them and I hope that we will get to see them more often now. Good company, good food!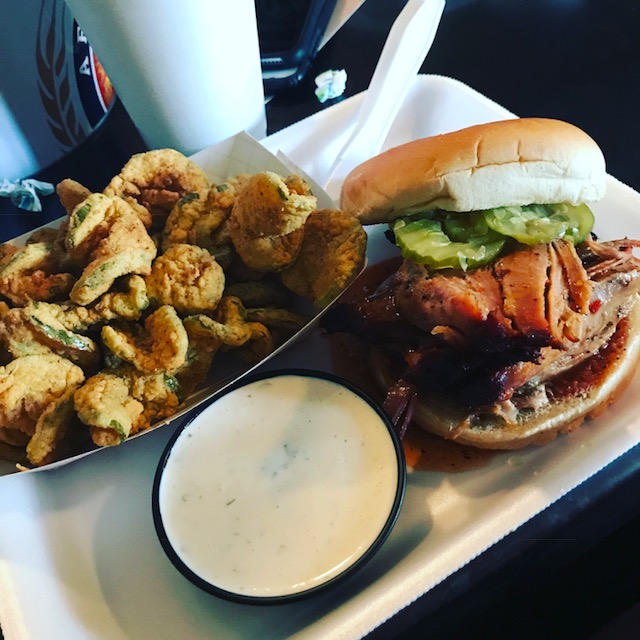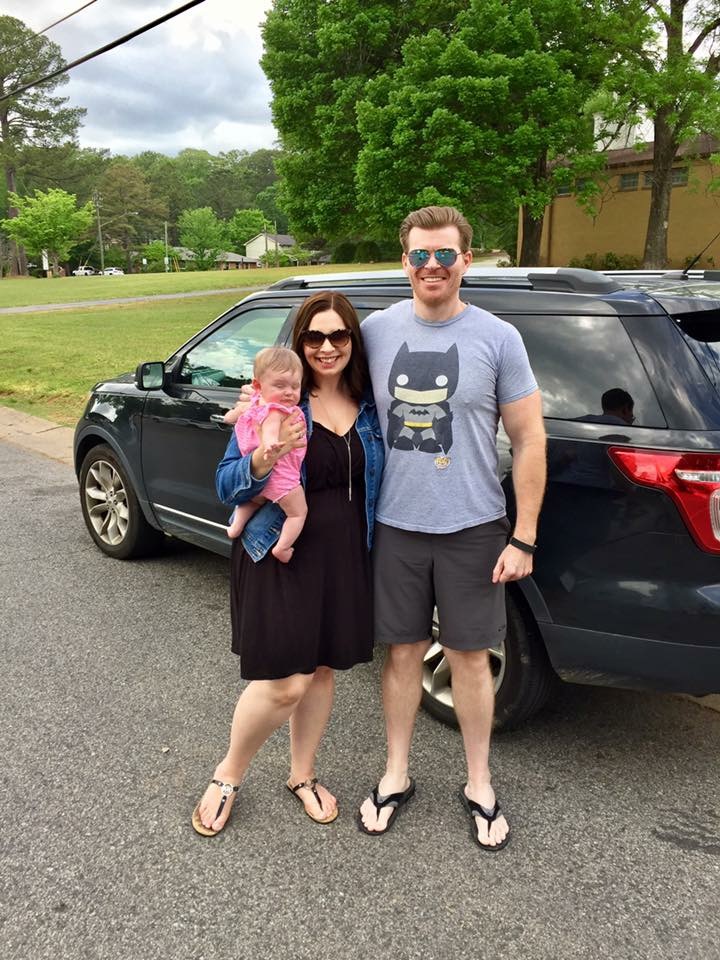 Saturday evening I stumbled upon The Blind Side. I forgot how much I loved that movie! Speaking of things from the past….did you guys know that Party of Five is on Netflix?!?!?! I loved that show and I am totally re-watching it!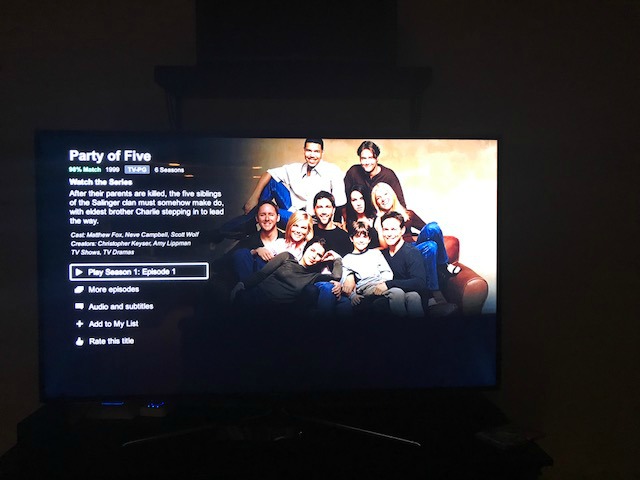 Sunday morning I read a little more of The Girl Before and flipped through a few magazines. We did our grocery shopping and dropped by to see our youngest nephew. He turned seven this weekend!! The rest of the afternoon was spent consuming fettucine alfredo, catching up on some of our shows and we watched the first three episodes of Big Little Lies! I was a little skeptical when I heard that they were making a tv series with it, but they have done a really good job. I love the casting!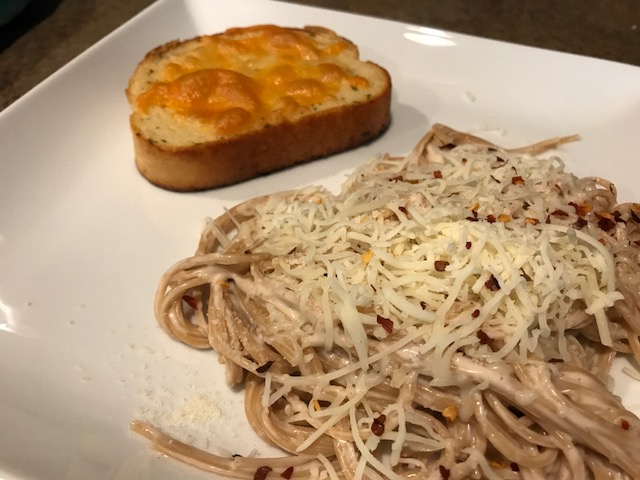 Other things that happened this weekend? We took our first family photo of three. I know, she is almost 5 months old!!! I have millions of pictures of Zoe by herself, and several of her with Chris. But none of the three of us, and hardly any of me and her together. I have decided to really make more of an effort to change that. Even if they are with a few selfies!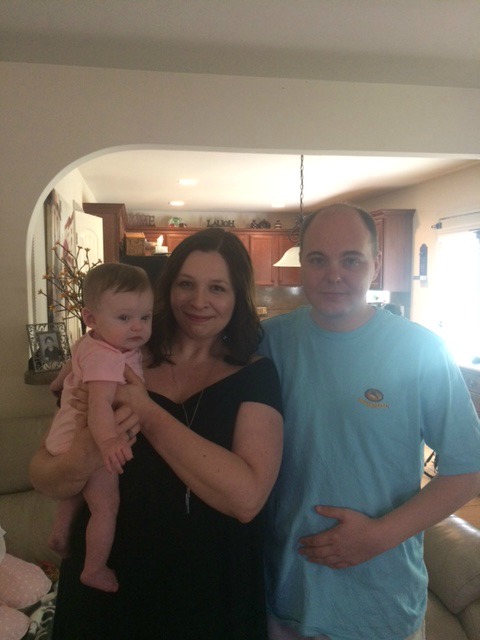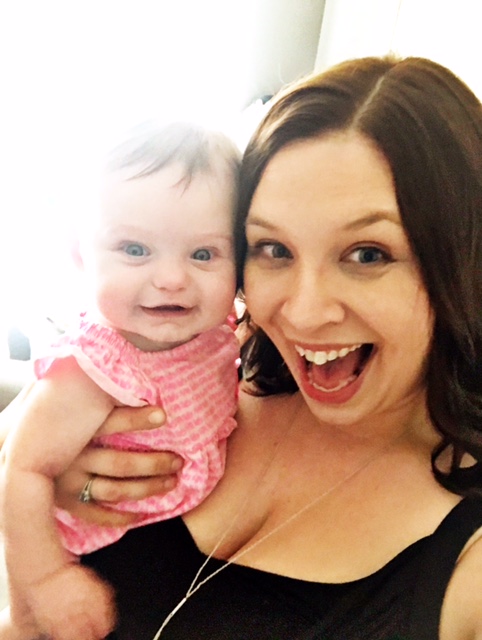 I hope that you all had a wonderful weekend! Linking up with Biana.