Hey there, Friday! I am excited for this weekend because I am finally getting my hair done!!! I haven't had it cut or colored since…September I think? Yeah, needless to say….it is well past needing done! I love catching up with my hair girl, and that feeling when you leave the salon looking fabulous! A dear friend of mine from Atlanta is coming out to Birmingham this weekend too!!! So after I get my hair done, Chris, Zoe and I will be meeting up with him and his wife and showing them around town! Read, eating lots of delicious foods! They are coming to Birmingham for a weekend getaway. People actually do that now, so you can too. Who else wants to come visit us?!
Favorite Moments:
–I spent a lot of time over the last few weeks collecting items for a consignment sale that my neighbor is having. It took several hours, but I finally got everything hung, pinned and priced! Then two of my neighbors came over and helped me carry them to the sale house. I hope that I make some money! I have 98 clothing items, 10 pairs of shoes and 57 pieces of costume type jewelry in this sale. I am so proud of myself for finally letting go of things I haven't used in a long time…but was holding on to for whatever reason! And believe it or not, my closet is still full.

Bye Felicia!
–Yesterday, I grabbed some food from Chick Fil A (salad for me…damn diet) and took it to my sister's office so that she could spend some time with Zoe. It was a much needed little getaway from our weekly routine, and Zoe just adores her aunts!
–Living out where we do has many benefits. The stars at night are breathtaking, it is quiet, you see lots of deer and wildlife, we drive past little lakes and beautiful farms. And then there are days when you roll your eyes because you hear the train coming and you know you are going to get stopped for awhile…but then you look over and you take in the view….and it just brings this calmness to you. I just love it! This train crossing through the open fields was so beautiful to me.
–Getting to see how much Zoe changes, even from week to week, is truly amazing!  Just look at her sitting up away from the chair! She tries to sit up all the time now, and her little legs have been moving like crazy during tummy time. I can tell she is ready to start moving soon!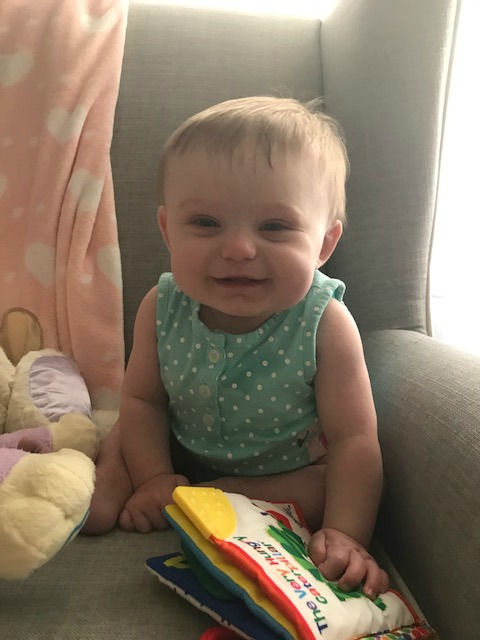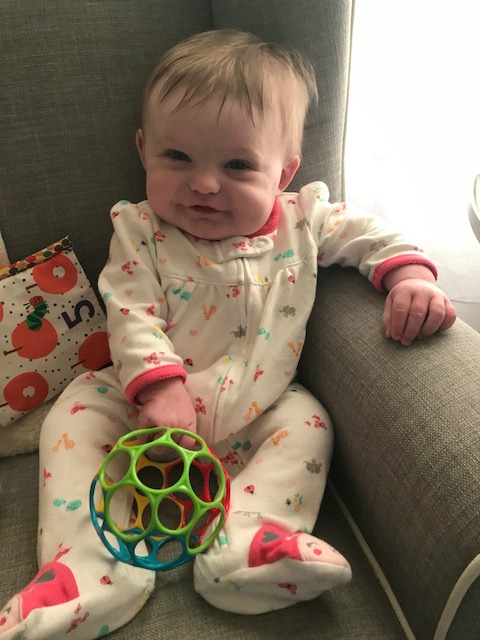 Favorite Recipe: I dug my Healthy Trim Mama Cookbook out to find some new recipes for next week. This looks simple enough! I hate eggs, but I need to start eating a proper breakfast again….
Favorite Lust: I don't know why, but I am wanting the Apple Watch again. When it first came out, I didn't want it. Then I wanted it real bad. Then I was like meh I could do without it. And now, it isn't something I need at all…but I still want! And I want it to be waterproof. Damnit. Anyone have one and not love it and want to try to talk me out of it? That would be great, thanks.
Favorite Funnies:
Linking up with Amanda. I hope you all have a wonderful weekend!