Linking up with Lauren and Bre today with some of my April favorites I think you should add to your list!
Van's Foods The Perfect 10 Crackers
These crackers are so good!!! I love to pair them with a little Laughing Cow wedge for the perfect afternoon snack. And wine. They go great with wine. Doesn't everything? They have whole grains and seeds in them so I tell myself they are healthy. Ish.
I have tried a million many lipsticks and glosses over the years. Rarely is there one that really stands out as absolutely amazing. This stuff you guys? This is my holy grail!!! My mom got the Lovesick color for me off my Christmas list, and it is my absolute all time favorite lip product. This stuff has some amazing staying power. Even though it is matte, it doesn't look or feel dry on my very dry lips.I can't say enough good things about this stuff. If you are looking for a new lipstick, give this a try! I want to pick up this duo from Sephora!
I am wearing lovesick in this picture…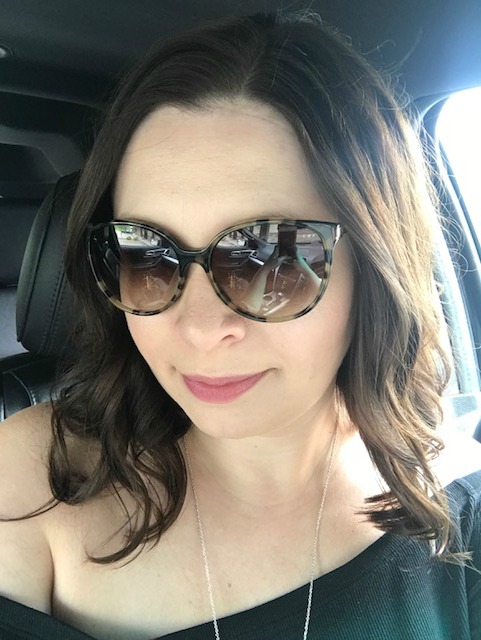 I have been using this cleanser for about a month now and I love it!!! It's a real bitch when you have to worry about breakouts and wrinkles, am I right??? This cleanser covers both problems!!! The thing with most acne cleansers is they tend to dry my skin out and make the problem worse. Not this stuff!!! It is more of a cream cleanser than a gel. It goes on smooth, has a cooling effect and leaves my skin super soft and looking awesome!!! Chris is even using this stuff too.
Big Little Lies
I know I am late to watching the show, but we were trying to catch up on our other stuff first. I read the book two years ago and really loved it and I have to say that this show has been done very well!!! We have two episodes left and I am trying to savor them. If you were on the fence, give it a try. Chris is watching it with me and enjoying it as well. I will say that some of the twists in the book are easier to figure out on the show.
Grocery IQ
I used to write all my shopping lists on paper, all the way up until about a year ago. I decided to finally try a few apps to see if it made it easier and it does!!! I got tired of leaving my list at home. Or sometimes we were out and decided to go ahead and pick up a few things. Grocery IQ makes everything so easy! It is free to download and you can share your lists with multiple people. Chris has it on his phone and it was a HUGE help the first few weeks after we had Zoe when he was going to the store himself. I also shared a shopping list with one of my coworkers last year who did Whole 30 with me so he could see everything he needed to pick up from the meal plans that I set up for us. You can check off things as you find them in the store and have several lists going at once.
What are some things you are loving right now?