This week went by surprisingly fast, considering the three day weekend is upon us. I suppose being slammed at work helps with that. There just isn't enough hours in the day to get all the things done that I need to do! I am not sure what our plans are this weekend, I just know I am thankful that we get an extra day!!!
Favorite Moments: My oldest niece graduated high school on Monday! She is already a CNA and has been taking college classes all year. She is so smart and I just know she is going to go far! My oldest nephew made the basketball team and has amazing grades. My sister raises some darn good kids!
When I was heading to Loft the other day, I saw this gaggle walking along the side walk and heading to the crosswalk. Geese gotta shop too! It really was the cutest thing.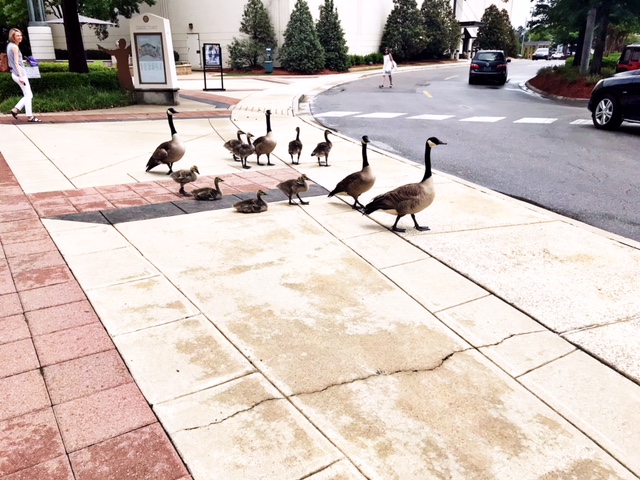 This girl is at such a fun age right now!! She is so smart and understands a whole lot more than what she can say. And she is just so sweet! She has been saying hi to each and every one of her classmates at school when we get there in the morning. And now when we leave at night, she has to run over and wave bye to them all and gives her teacher a hug.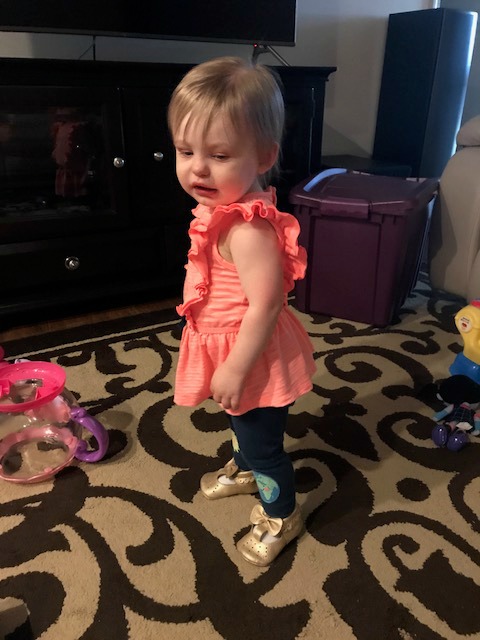 Favorite Purchases/Memorial Day Sales: Memorial Day Sales are happening people!!! Nothing makes me feel like getting more for my money than a dress on sale. You buy one article of clothing, and it is an entire outfit! Right now, Loft has 40% off your purchase. I scooped up this gorgeous blue dress that is so light and airy. PERFECT for the south this time of year! The back was a different material than the front, and I really liked it. I felt like it made it fit better, and gives it a more expensive look.
I want to scoop up this fig bar back sleeveless swing dress from the Loft too. They didn't have the color I wanted in stores. It is under $30 with the sale! They had the autumn sage color and I tried it on, it just isn't a color I want to wear in the summer. It was pretty though, and I liked the fit. I live for a good swing dress.
I also scooped up this high-low dress from Macy's. They are running a 20% off your purchase sale online, or you can scoop it up in stores for $29. I love the detailing on it, and it is soft cotton. You can't get more comfortable than that! You add some pretty wedges and it is nice enough for work. Or at least in my office it is.
Favorite Recipe: How delicious and fun do these mini Korean taco boats sound?
Favorite Funnies:
Me at work like…
Linking up with Amanda. I hope you all have a wonderful weekend!