The first weekend of August was here and gone, I hope it treated you well! The heat doesn't seem to want to let up here anytime soon, so I stayed in most of the weekend. I do have lots of food porn for you today so get ready!
Let's start it out with lunch Friday at Tazikis. I love Tazikis!!! This is the first time I have ordered the Friday special and I can promise you it won't be the last. We also had some hummus because when in Rome a Greek restaurant, that is what you do!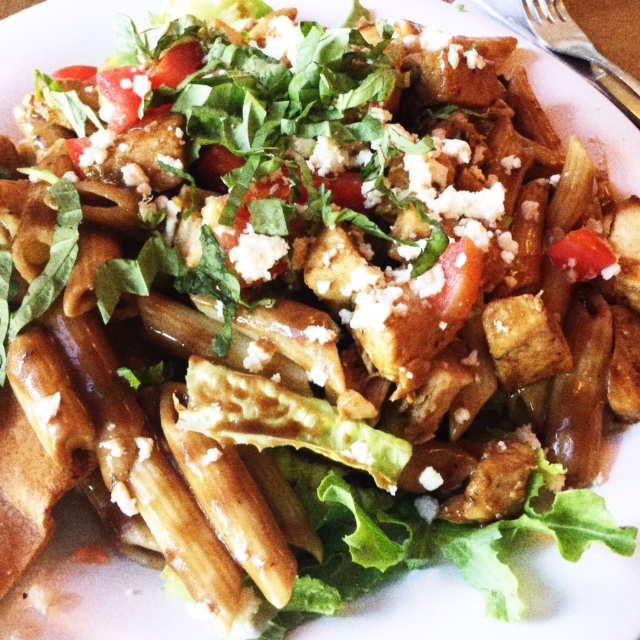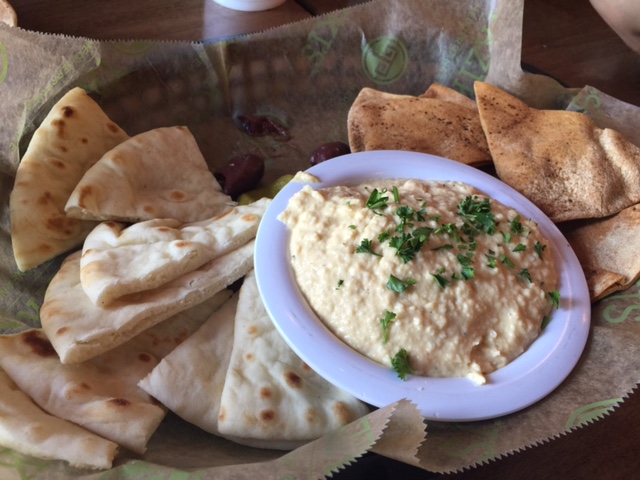 Saturday morning we got the house cleaned and I vacuumed and cleaned the inside of my car, then we were off to Tropicaleo for our tasting!!! I was so excited for this event because I love trying new restaurants and this is  a completely new concept here in Birmingham.
Currently, Topicaleo's building is being finished so they are having a daily Popup at Crestwood Tavern in Avondale. Their permanent location will be in the Family Dollar strip mall located next to Cahaba Brewery for those of you who are local.
This place, where do I even begin??? It is a fast casual type atmosphere where you will order your food at the register and someone brings it out to you. However, the quality of the food is much more sit down restaurant. They source as much as they can organically and locally. Their local collaborations include Urban Food Project (Rev Birmingham), Continental Bakery, D'Agostino Sausage Empire, Wholesome Soda and Wabi Tea. In order to stay gluten free and vegan, there is no flour in their kitchen to contaminate. They very much cater to everyone's diets!! Even Chris, who is on Ketos very low carb, they made a special plate just for him and the presentation was spectacular!
Their food is Puerto Rican and Caribbean, and you definitely get the island feel with the use of plantains in many dishes. When they move to their permanent location, they will have a liquor license and their drinks sound amazing!!! Can't wait to try them out!
Let's get to the food shall we?
They brought out some bread and all of their sauces that they make in house so we can taste. I could have simply feasted on this alone it was SO GOOD!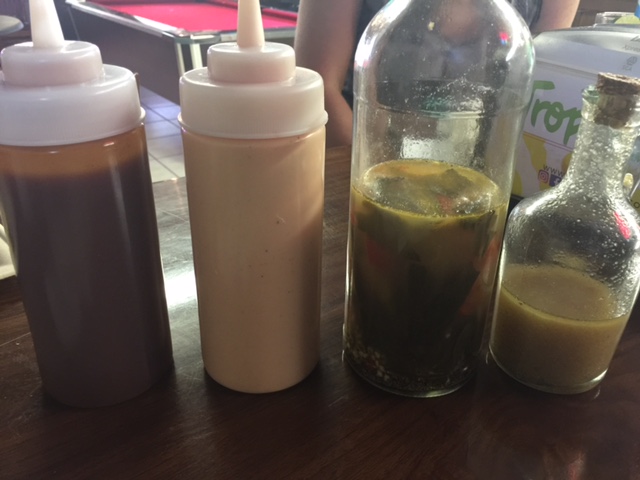 I ordered the Orange Lime Soda from local Wholesome Soda and it was delicious and refreshing! I cant wait to try the rest of the flavors.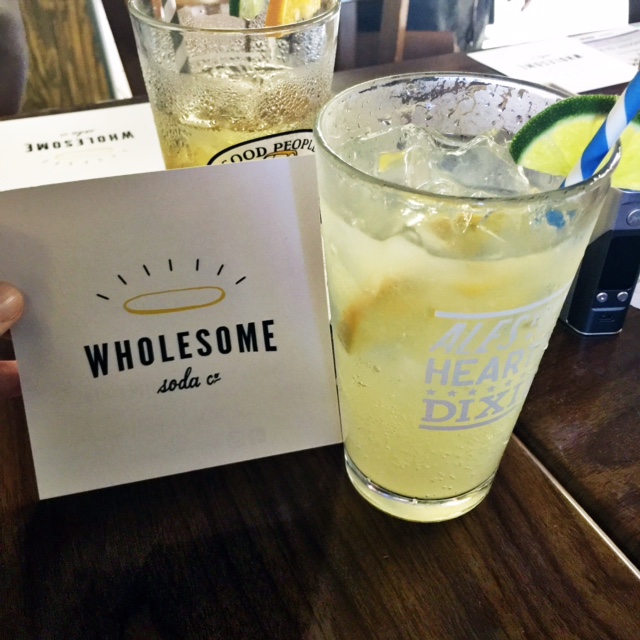 For my main meal, I had the El Cubano. Hands down the BEST cuban sandwich I have ever had. The bread was utter perfection and the combination of the meats, cheese, mustard, pickles and their special mayoketchup? Just yes!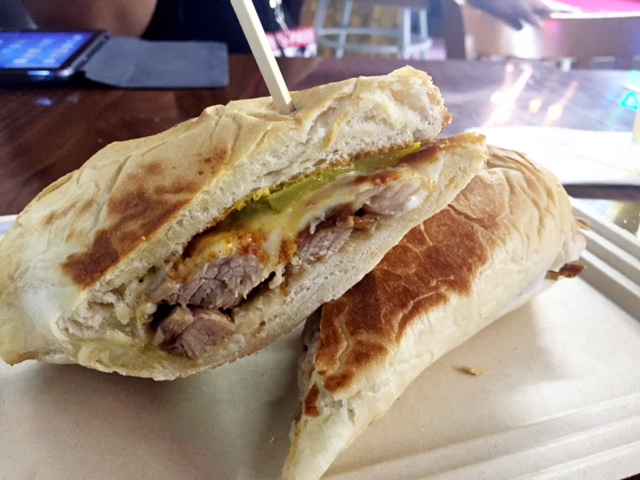 "A" ordered their special of the day which was a sweet plantain filled with eggplant. You guys!!! OMG! I hope this is on special next time I go because she let me try a bite and I about died at how amazing it truly was!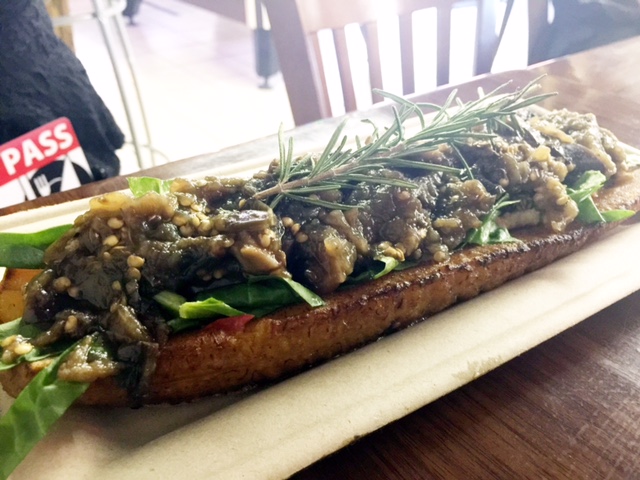 Here is the dish they prepared especially for Chris! It is their La Tripleta sandwich plated with top round steak, broiled pork, chicken, cheese, tomato, lettuce and De La Casea Sauce.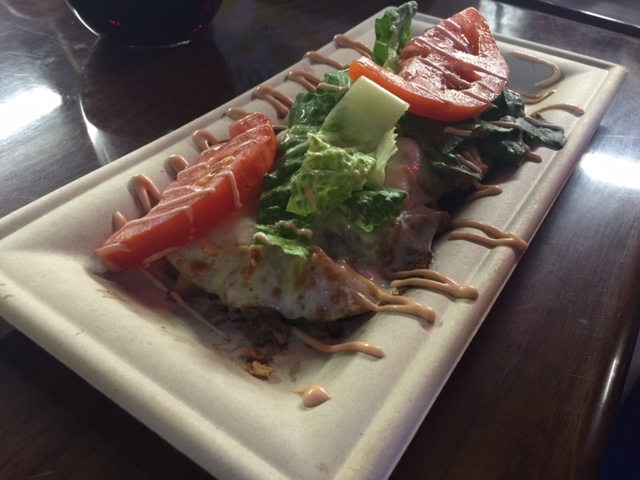 "J" ordered the Mogongo Relleno with Local Artisan Chorizo. The chorizo is served over mashed plantains which to my surprise had sort of a corn bread taste/texture. Very savory!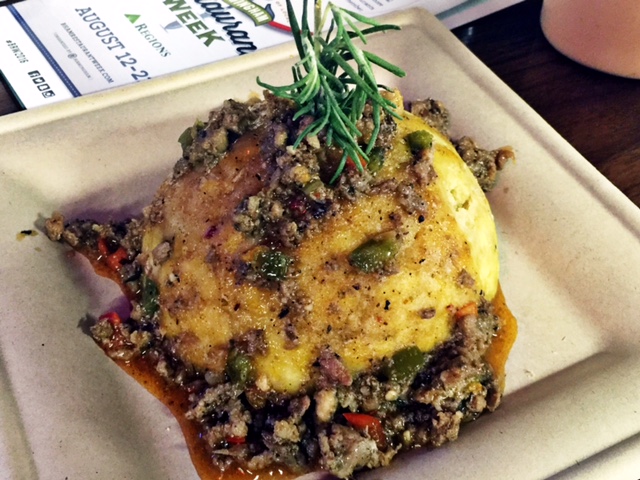 And to end things, we had a Nutella cheesecake!!! They have a guava one that sounded amazing as well, but we had sampled the guava sauce with our bread and wanted to try everything we could. Delicious!!!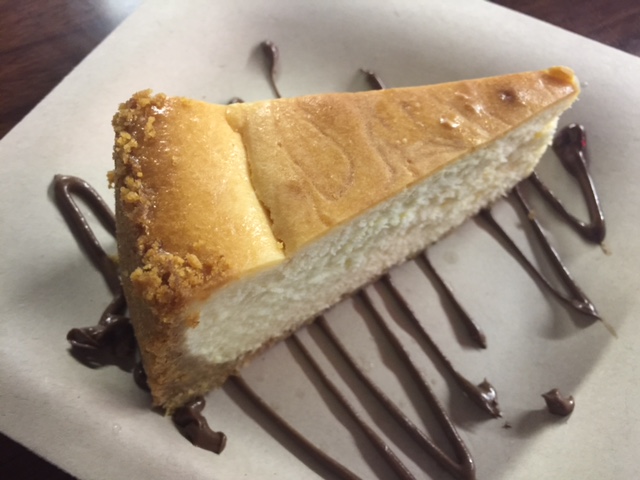 The owners are a husband and wife team and they were so sweet. They spent a lot of time telling us about their restaurant and their plans for their permanent location. They described to us all the ingredients they used in their foods and the different tastes and feels they were trying to accomplish. Well done, I would say! They even brought out their chef to introduce to us. I was very impressed with them and I plan to visit many times to support this amazing business!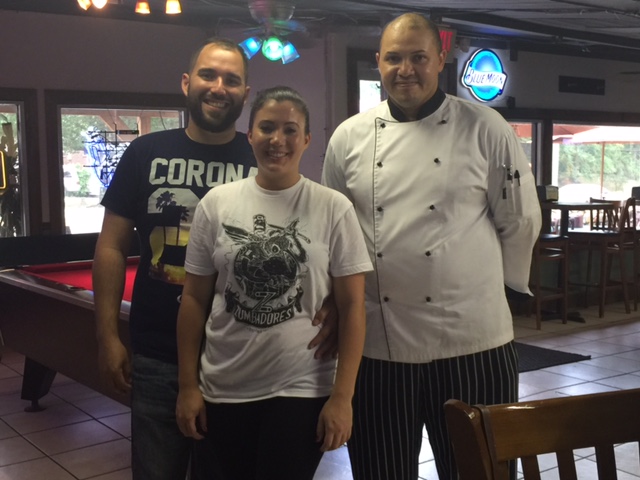 This is their menu for the daily pop up. They will have even more delicious options once they are operating in their own space!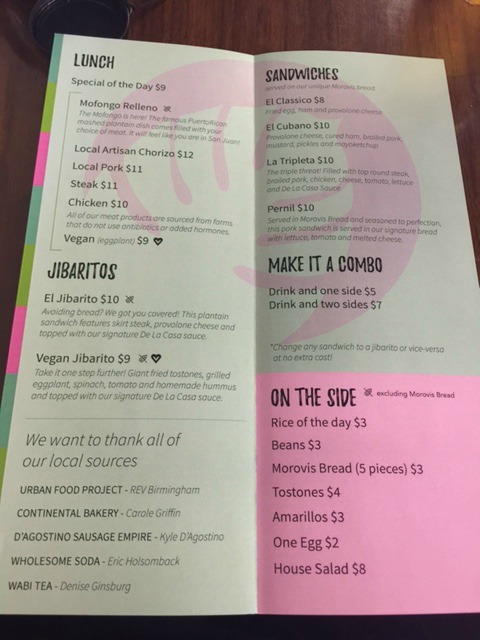 After we ate and parted ways, I stopped by Bargain Hunt to check out their baby section. Of course. It will probably be my new addiction for the next few months to see what kind of deals I can score!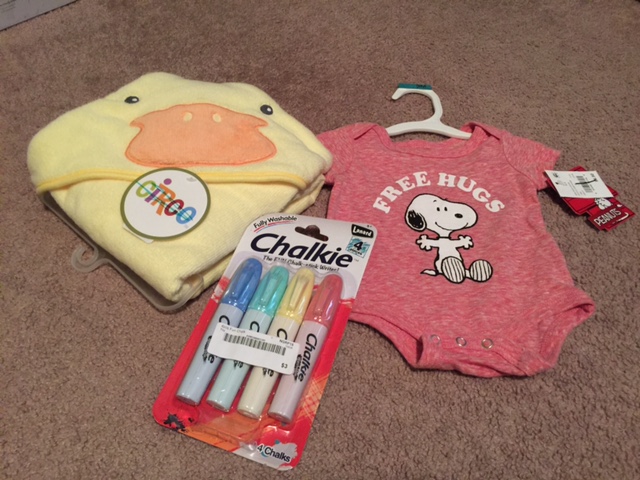 I got everything in that picture for $13. Pretty good, I say!! I cant wait to craft something with those chalkie markers!! And how cute is my little girl going to look in her hooded duckie towel straight after a bath???
Saturday night we went to Chris's parents house for awhile and his dad made us ribs. And Sunday was a day of grocery shopping, meal prepping, and watching Weeds and One Tree Hill. I made my Curried Cranberry Couscous salad for lunches! Yum!!!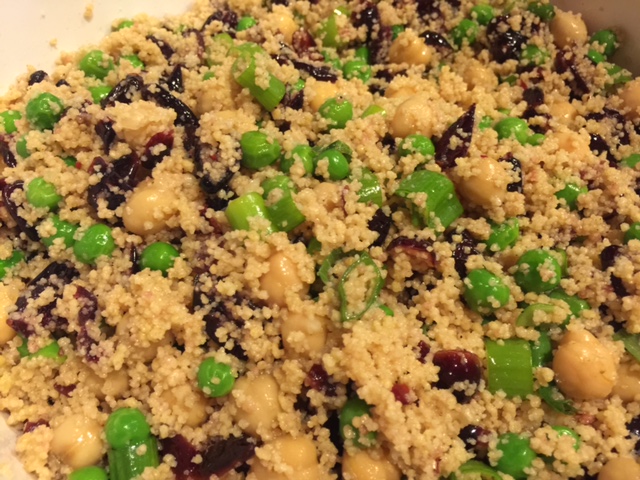 And of course, what is a weekend without some Mac?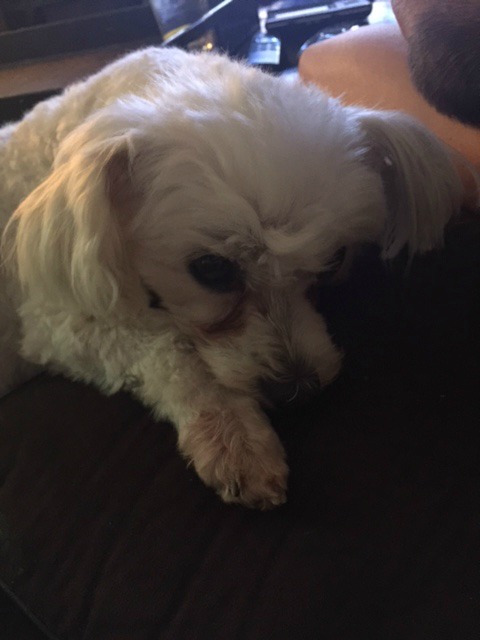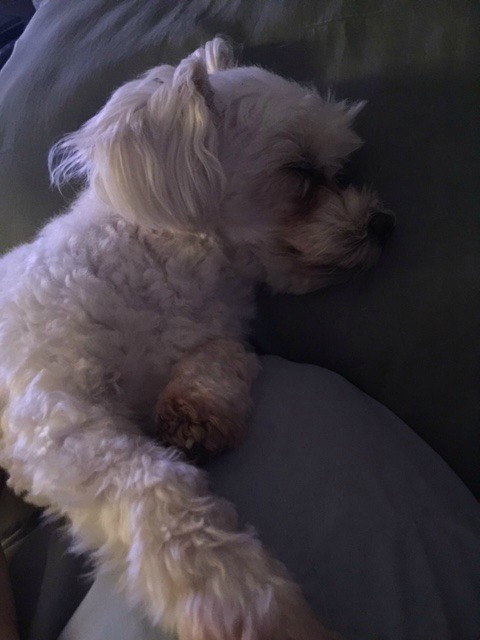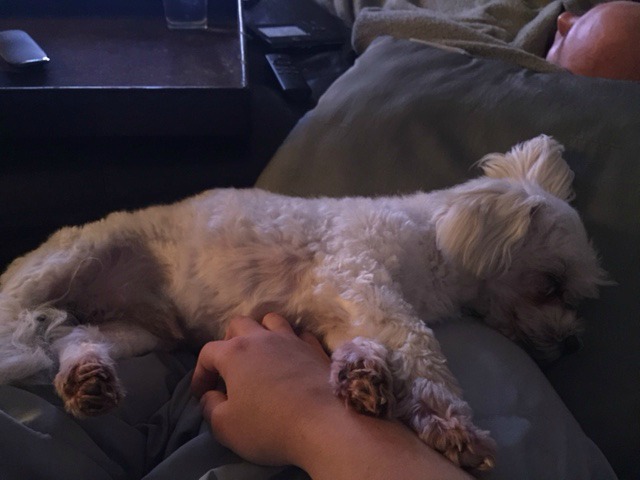 I hope you all had a fabulous weekend!!! I am linking up with Biana.