Oh hello there, three day weekend. We are so close!!! Just a few hours at work and then three glorious days!!!
Favorite Song: Cheap Thrills with Sia and Sean Paul. Oh, how I have missed you Sean Paul!!!

Favorite Moments:
–Getting to see my nephew graduate kindergarten. You guys, he is just the cutest! He hated the "little kid songs" that they had to sing and you can see him up on stage pulling at his shirt, looking bored and rolling his eyes. Proud aunt over here!!! Also, he was 1 of only 7 in his class to get all 221 site words. Such a smart kid! Afterwards, my sister, nephew and I headed to his favorite restaurant for a graduation lunch. If you are wondering what his favorite place is….it is a Chinese buffet. LOL! haven't been to one of those in years. My sister and I may have eaten our weight in cheese wantons. Whatever. You would have too!
–Favorite conversation with said nephew:
Me: So ummm is that your girlfriend???
Nephew: Um, yes. (face turns red as he hides from his mom)
Me: She's real pretty!
Nephew: Ugh! Why do you have to say that?!?!?!!
Me: What happened to Gabby?
Nephew: (He crosses his arms.) She kissed Braydon on the playground and mommy said shes a ho, so I had to let her go. 
Me: Wait, what? 
These kids are five and six!!! Hahahahahaha!
Favorite Recipe: Memorial Day is basically the start of summer! And what better way to celebrate summer with some summer food? Macaroni salad with pancetta??? Yes, please!!!!!
Favorite Beauty Product:I grabbed two Maybelline Color Tattoo 24 Hour shadows when they were BOGO 50% off at Walgreens last week. From the Leather collection I grabbed Creamy Beige and from the regular collection I got Bad to the Bronze. I am loving them both so much. Normally I am not one for drugstore shadows, as I tend to buy one high end palette a year to supplement whatever my supply is. I had heard some great things about these and at the price point I figure, what do I have to lose? With my UD primer, these stay in place all day, are highly pigmented and do not smudge or crease. Love love love!
Favorite Links:
–Have you heard about the changes that Victoria's Secret is undergoing? So sad they are getting rid of their swimsuits!
–Speaking of changes, Target is hopping on board the change bus. The grocery changes will be welcomed by me, as I shop there every week for 90% of our food!
–Time to whip out that sunscreen! No one has time for skin cancer and looking like an old leathery ball sack. But with all the new studies that have come out regarding the scary bad chemicals that are in most of our "trusted" brands we have been using for years….it is hard to know where to turn. This article has a great list to get you started!!!
–Disney Channel is having the most epic throwback ever this weekend!!! Cant wait to watch Smart House again!
Favorite Funnies:
How I feel about the future of our country…
After a hair cut..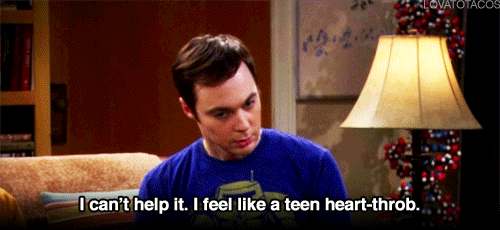 When someone upsets friend or family…
How Chris probably feels every day of his life. Everyone calls him when they have computer problems.
When Target is out of your size…
While dealing with people…
Linking up with Amanda. I hope you all have a safe and fabulous Memorial Day weekend!!! And be sure to take some time to remember those who fought for us to enjoy such things!