–I had ramen noodles for dinner Monday night. I'm sorry, but sometimes…I just want some damn ramen noodles. The super cheap kind that are the fake beef flavor for 27 cents. No regrets!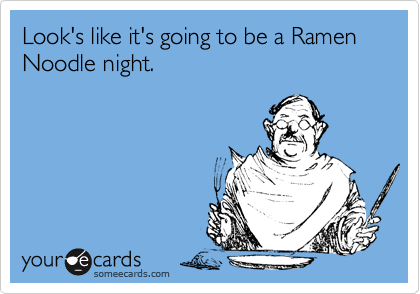 –I was at the doctors office last week and I noticed this douchey guy ignoring his wife who was panicking about some test that she just had done. He was sitting there on his phone scrolling facebook or something and straight up ignoring her. I thought to myself…what an ass. I then happened to look down at the floor and realized he was wearing socks with sandals. Yup. that explains everything I needed to know. I wanted to smack him and be like…you are lucky anyone would willingly sit in the waiting room next to your dumb ass.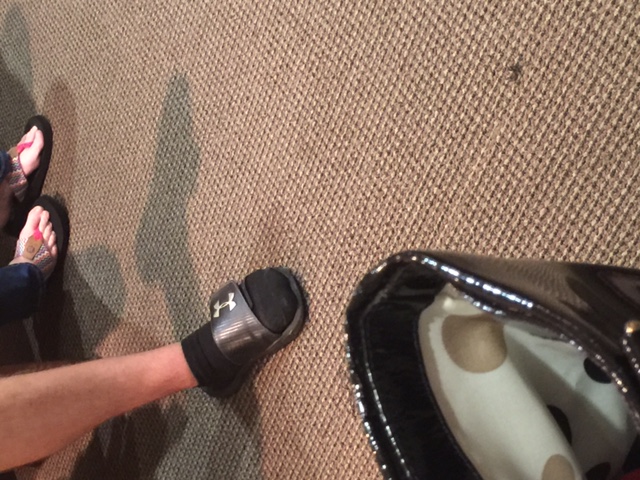 –I am reading a sucky book right now but I am only 20 pages away from the end. I kept holding out that it was going to get better and then I got sucked in to the story line no matter how annoyed I was with the character and writing and just had to know what happened. I feel like I have wasted a week of my life!!! Life is too short for bad books people.
–I have been at my job for three years and have had the same log in information the entire time. I go to sign in yesterday morning, and I can't remember what is lower and upper case in my password. WTF?!?! Old age people. Old age.
Confessions in ecard
Link up with Kathy and I and spill all your secrets!!!
[inlinkz_linkup id=634731 mode=1]