This is going to be a quick weekend shenanigans post today, as I am off to my nephew's kindergarten graduation this morning!!! Six year olds in graduation gowns are the cutest thing I ever did see.
My weekend started off with a quick shopping trip to Target for buy one get one 50% off dresses! Did you take advantage of that deal? Also, as of yesterday if you use Cartwheel…the women's clearance apparel is an additional 20% off. Holla!!!
After cleaning the house Saturday morning, Chris and I were off to Avondale for a late lunch. I wanted to take him to Rowe's but they were changing from the lunch to dinner menu when we got there and the kitchen was closed…so we went across the street to Melt instead. Yum!!! I ordered the Mac n Cheese Melt. It always hits the spot. That's right, a grilled cheese with Mac n Cheese inside. What more can you ask for in life?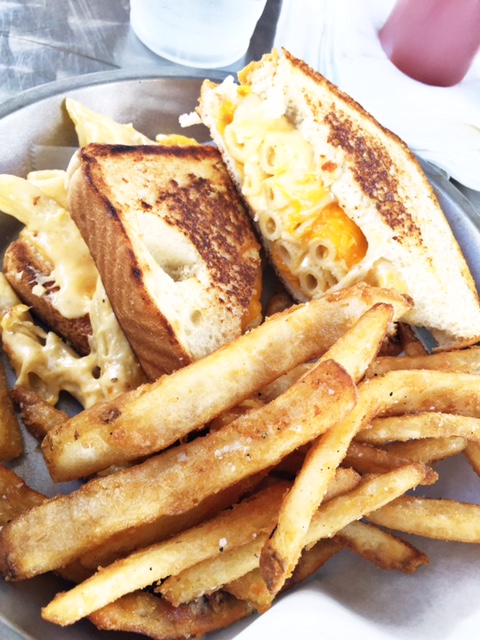 We then headed to Bargain Hunt where Chris scored an amazing deal on a 27 inch monitor for his new computer he is building. Then we did the adult thing and went to Home Depot for gardening supplies. We were walking back to the car and Chris was like ummmm we just bought a bag of rocks and dirt. Yes, yes we did.
Sunday morning I headed out to the store to go grocery shopping early so that I could get ready for my sister to come over and help me plant my tomatoes and peppers. Hence the rocks and dirt.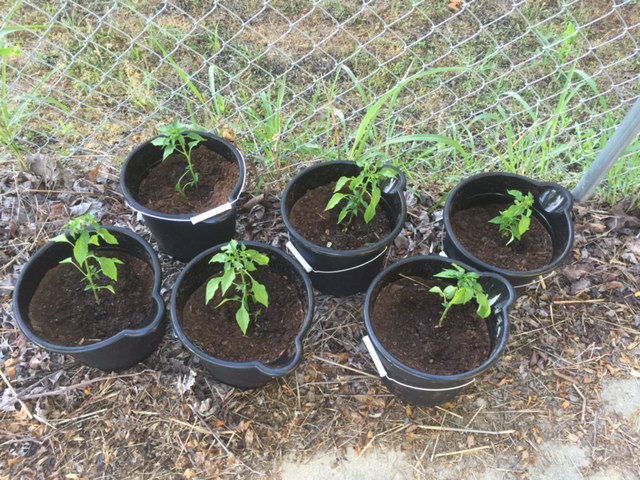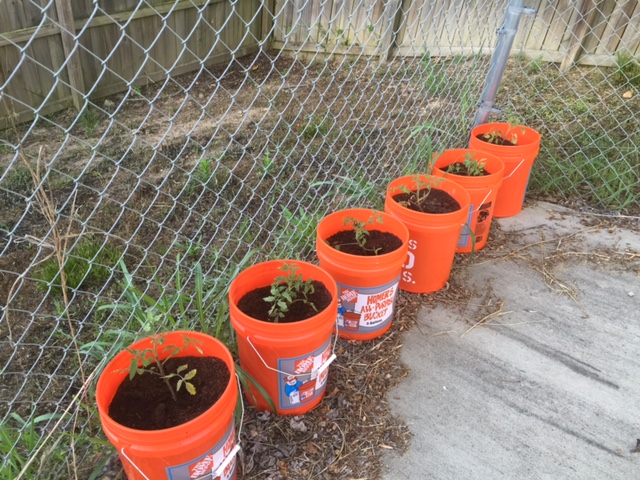 I put the empty dog cage to good use in our backyard. I dont know why the previous owners had it and the fenced in yard? We let our dogs roam around free back there and the cage keeps anything else out. Cant wait to make homemade spaghetti sauce and salsa with these tomatoes!!!!
Sunday night finished off with a plate of homemade fettuccine alfredo and Scandal and Grey's. Anyone else a little disappointed in some of the season finales this year? They just short of fall flat. And I hated the way Good Wife and Grandfathered ended. I am the kind of person who needs closure, you know?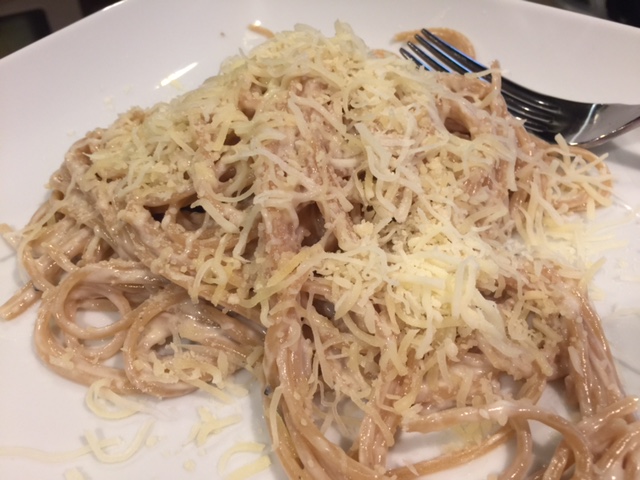 I hope you all had a fabulous weekend! Linking up with Biana.