So the link up is live when it needs to be I am scheduling this early because I am not sure if or when this baby is ever going to come out. If I am still pregnant when this post goes live, oh man!
–I don't really do anything with my brows. I mean, I tweeze a little to keep them neat but I don't shape them or fill them in or have any products for them other than a tweezer. I feel like I am missing out on some life changing thing maybe? Mine are a little sparse maybe. What do you like to do with yours? Any must have products?
–There are some people who claim they love pregnancy and everything about it. There are other people who think it is the worst torture ever. Well I am here to tell you, it sure as hell isn't glamorous. I never got that pregnancy glow that people talk about. I think its a load of crap. Glow from sweat or over production of oil from hormones maybe. My feet are so swollen they look like they belong to someone who weighs 500 pounds. And I now know what cankles would look like on me, and I am not a fan. But you know what? Up until this last month, it really wasn't too terrible. I still think it is so special every time I feel her kick or her sweet little hiccups. I love seeing my belling move with her little rolling and dancing that she does in there. I think I will miss that. But the rest of it, nah!
–When I was unpacking my Christmas decor I thought…I want all new stuff!!! Don't get me wrong, I love our Christmas tree, ornaments and all of our Snoopy items and wouldn't change a thing about them. But I want new stuff to decorate the fireplace with. Pretty, sparkly things that match. Right now ours is a hodge podge of random stuff over the years and nothing really goes together except for our stocking holders and the garland. TJ Maxx is my favorite place to look at Christmas decor, they have the best stuff!
–You know that gorgeous nursery I shared last week? In order to clear the room, I put a lot of that stuff in our other spare room that is where my "office" is supposed to be. Except, it never really was an office and was already a storage room for the shit that didn't have a home in our house. Now the whole room is basically a storage room. Every time I walk past that room I am like ughhhh I need to get in there and make that my space damnit! I just don't know what to do with the stuff that is in there? The Frozen song comes to mind…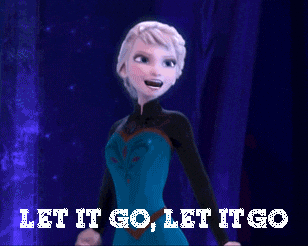 –I felt like such an adult when I registered all of our baby products so we could be alerted for recalls, sent out thank you cards for the presents we received, called to set up a primary care pediatrician and everything washed, put together or put away in plenty of time for baby girl's arrival.
–I was listening to an audiobook from the library that I had to wait three months to get. You can only have the file for 14 days and when I got it, I still had 3 days left of listening on a book I had already started. I made it to part 8 of 10 and then Thanksgiving happened and I forgot about it for a day and when I opened it back up to listen…it expired.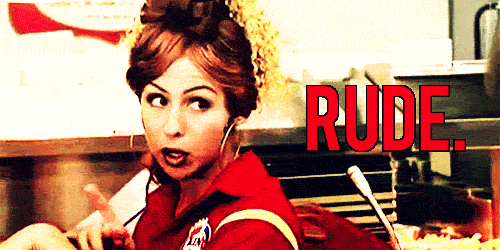 Makes me so sad! I don't want to wait three more months to find out what happened. UGH! Anyone read The Nest and want to summarize the ending for me?? Pretty please?!?!
Confessions in ecard
It's your turn! Get all those confessions out with Kathy and I!
[inlinkz_linkup id=681439 mode=1]