She's here!!! If you stalked my social media, you would see that Zoe Jane made her arrival at 10:20 am on December 4th! She is 7 lbs, 20 inches and perfect. I fully intend on getting my birth story up sooner than later so I don't forget all the details. Spoiler alert, we had to leave for the hospital during the 4th quarter of the SEC Championship.
To solve the mystery song on my life playlist- Zoe Jane by Staind. Grab a tissue, you are going to need it.
So how her name came about? I had about 5 or 6 first names that I really liked. We knew that the middle name would be Jane, it is a family name for of Chris's family. So many names sound great with Jane so that was the easy part. We kept going over my list and Chris would always say, well I like that name…but I really love Zoe. I was chatting with my ahole bros group one day about names and ran Zoe Jane across them and Kristen said "Oh, like the song?!?!"  I was like "ummm what song." Kristen said "Zoe Jane by Staind."
For some reason I thought that Chris didn't like Staind. I thought he told me they sounded whiny in their music or something so I thought playing the song for him might sway him to one of my names. WRONG!!! The instant the beat dropped and those first words came across, Chris's smile grew three sizes like the Grinches heart. And then the chorus came about and I am pretty sure I saw tears in his eyes. Chris never cries. And so it was, I couldn't say no. Obviously if it was a girl, her name had to be Zoe Jane. Chris literally said, "I really wanted a boy, but now that we have picked out Zoe Jane I will be really excited if it is a girl." We never did settle on a boy name, clearly we knew it was a girl all along.
Give me a few days to learn how to do anything else other than hold a baby, feed the baby, do laundry and change diapers. Like seriously, when does anyone get anything else done? And someone please tell me when you actually get sleep?!?!  I forgot to eat two meals my first day home. I have never forgotten a meal in my life.
I appreciate all the love from you all in comments on Instagram and the texts checking in on me. In the mean time, let me dump some photos on you! That is why you are really here anyways, right?
Of course my daughter already has her side eye down, just look at this…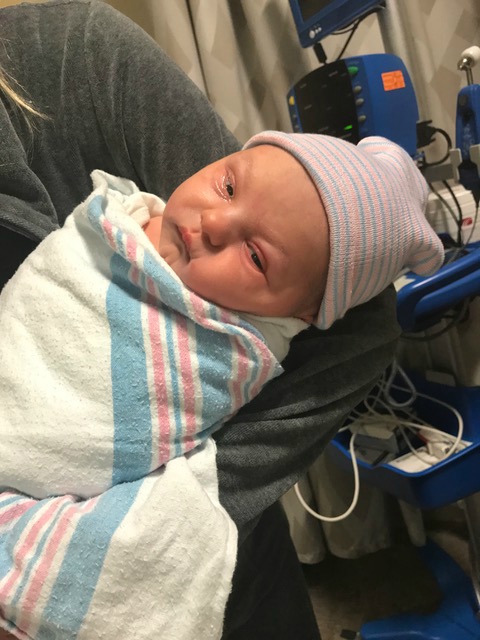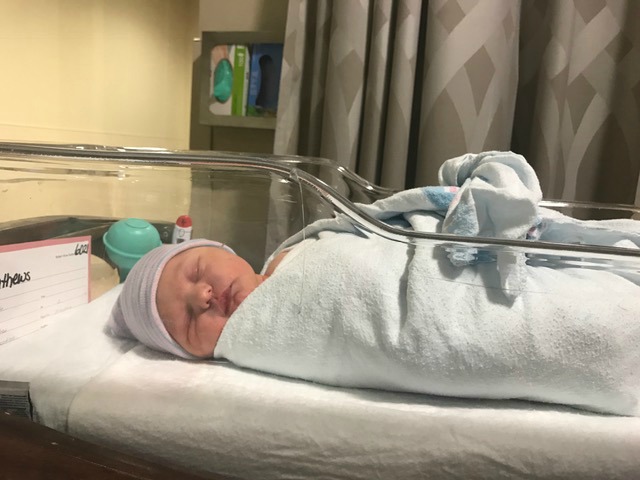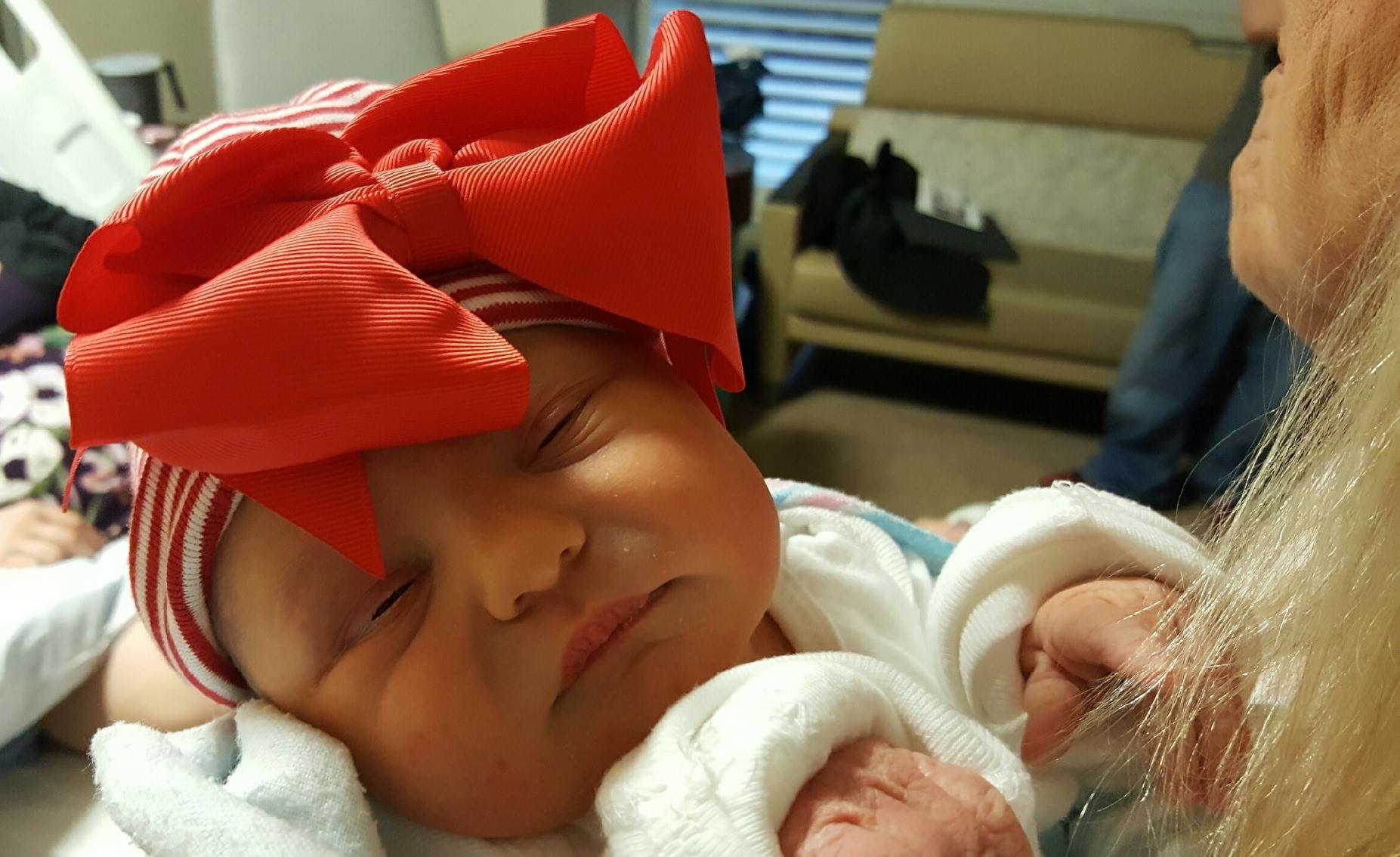 Car ride home…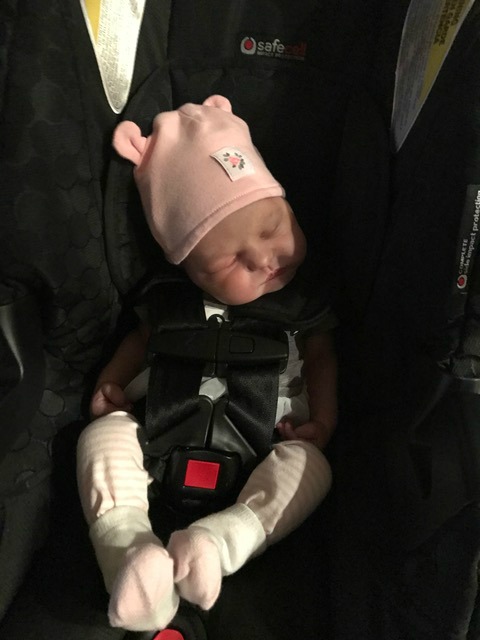 We are practicing for the playoffs, this is her "Touchdown Alabama!!!!!" pose…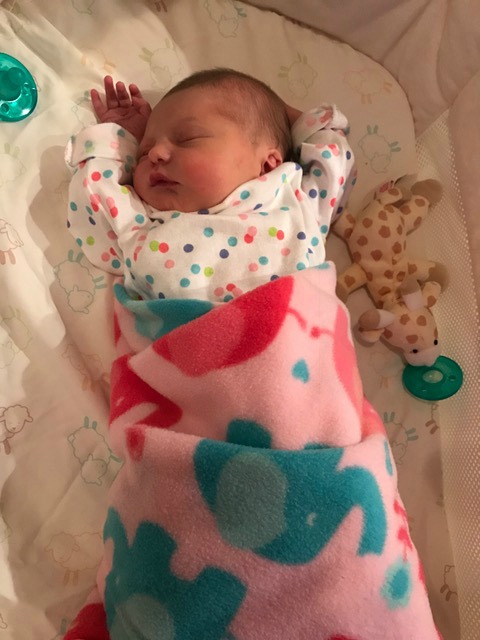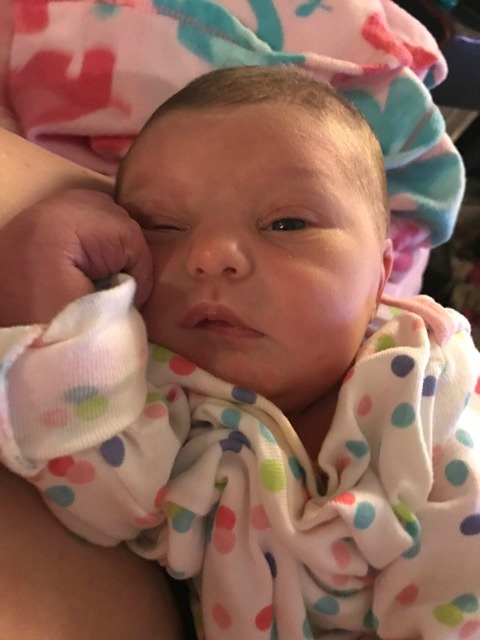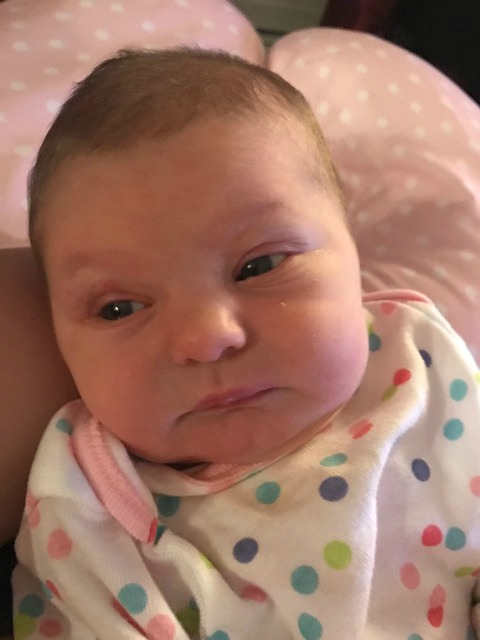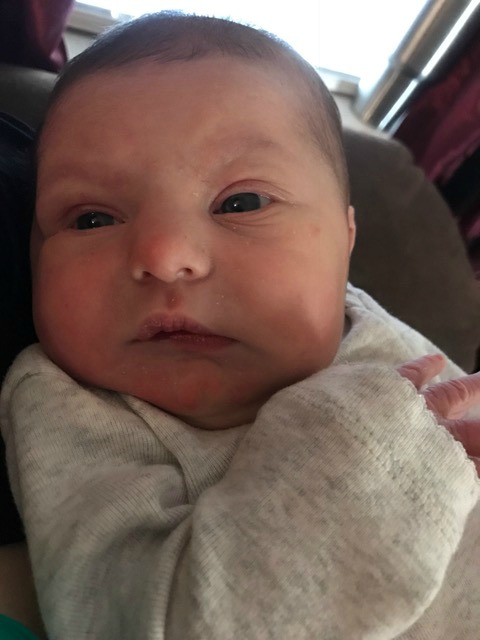 You guys, this little girl is already so sweet and incredible. She has my whole heart and I never knew a love like I have for her. I literally spend half my days just staring in to these beautiful blue eyes of hers and wondering how in the heck I am so blessed to be her mommy.