–I couldn't get my life together enough to do a weekend shenanigans post this week. Not that you really missed much, but I guess I was in denial that the weekend was over and that was my way of protesting.
–I really do not like when someone makes exact plans for a time and place then lets you find out when the plans are supposed to be  happening and they aren't coming.How hard is it to send a text saying hey, cant make it. You know…before the time the plans are to start!
–I am really impatient and keep checking to see if my Swagbucks gift card from Sephora has come through yet. Up to 10 business days? Ughhhhh. I want it now!!!!
–I can't help but order things from fundraisers my nieces and nephews are doing for school and sports. Mainly because I remember when I was younger and didn't really sell anything and how embarrassed I was when everyone else was getting free prizes or kudos for raising money for the team or whatever. So far this year I have bought candy, measuring cups, a portion control plate, cookie dough,  and my most recent purchase? Candles. I can actually use the candles. I most assuredly did not need the candy or cookie dough! The one thing I wont buy? Magazines. They want a ridiculous amount of money for those subscriptions!
–I am pretty damn proud that I have had my tomato and pepper plants in my possession for four weeks now and they are still alive. Winning!
–Sometimes I look at my dogs looking at me and I think to myself, I wish I was half the person they think I am. Anytime I feel down, all I have to do is walk in to their line of vision and they make me feel like the most important person on the planet. Unless there is a peanut butter kong around. Then I get ignored.
Confessions in ecard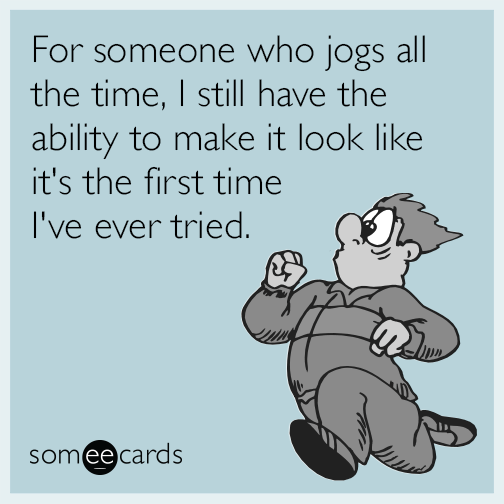 Link up with Kathy and I and spill all your secrets
[inlinkz_linkup id=637453 mode=1]