Favorite Song: Right now, I just really REALLY want to be at the beach. Vacation cannot come soon enough. Sail by Awolnation is one of my favorite songs to chill to ocean side. I am just going to close my eyes and pretend I am there, ok?

Favorite Delivery: Bath and Body Works did their preview sale last weekend before the Semi-Annual sale started on Monday. I grabbed up my necessities! Forever Sunshine, Secret Wonderland and Island Margarita for the win! Why do they discontinue all the good scents? With a 20% off coupon I had, each of these products were $2.40 each!!!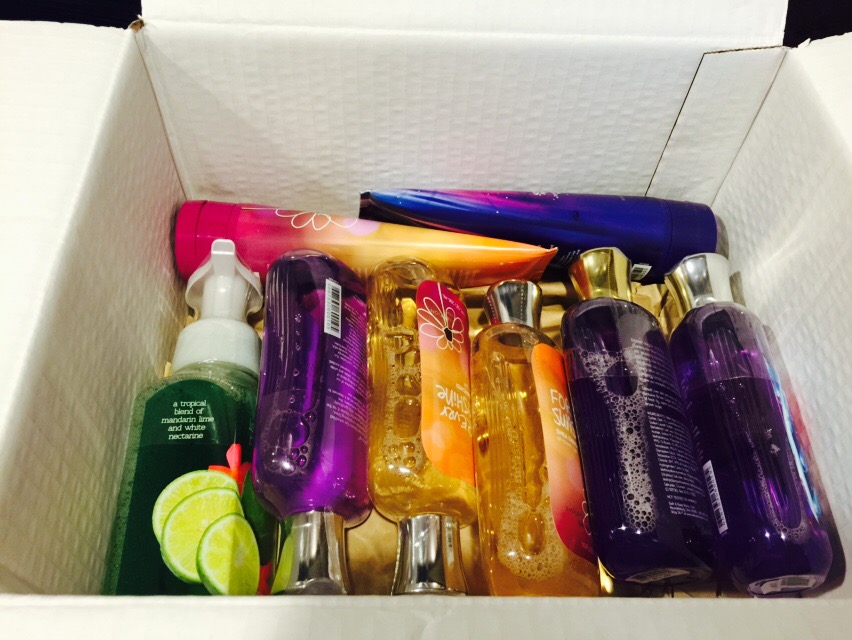 Favorite Outfit: So this is that dress I was talking about on Wednesday. Andrea asked that I share a picture. It is just a simple brown cotton dress from New York and Company, back when they had stuff that I actually liked. It is sort of shifty but not because this was bought in 2002-2005, before all the new shift dresses were a thing. I paired it with an old pair of Colin Stuart shoes that I absolutely love.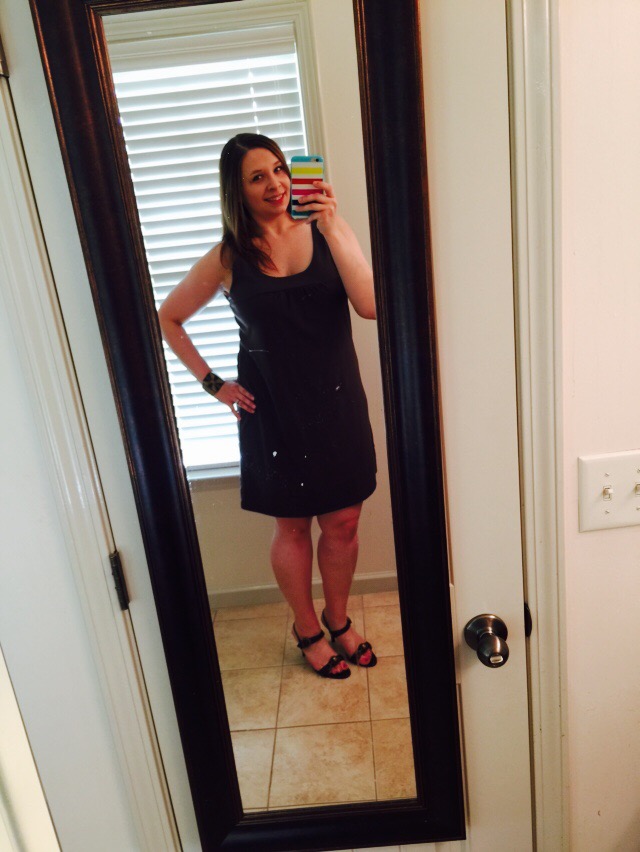 I have no clue where these white splatters came from? There is nothing on the mirror or the dress. I think the other window was shining some weird light on to it. So weird.
Favorite Recipe: This shrimp recipe looks delicious and you can cook it in the oven! I really want to get in to making shrimp at home, never done it before.
Favorite Beauty Find: Have you guys tried the Nivea Care & Color lip stuff? I grabbed one in Sheer Coral last week at Target, and I am in love! It provides a decent color for a lip balm and it goes on so smooth and soft! Right now it is on sale for $3.59, I suggest scooping one up! They had a really pretty light pink color too. They smell just like any of the other Nivea lip products.
Favorite Dog Scenes: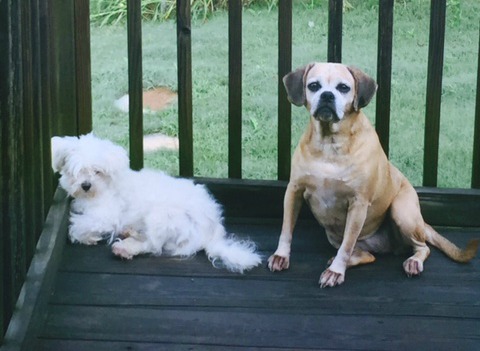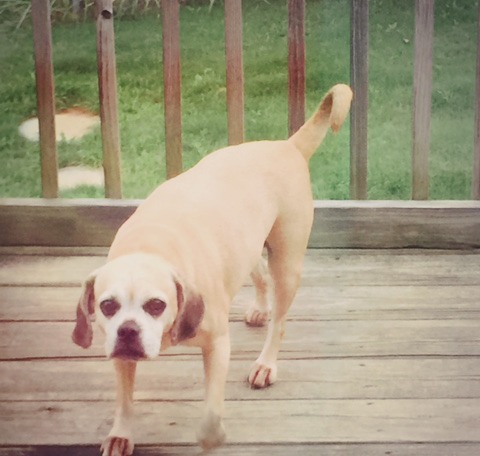 Favorite Funnies:
When your batter is running low on you phone…
How people make me feel in general sometimes…
My reaction to bloggers who never reply to their comments…
How I felt when it was pouring down rain so hard the other night on my way home, all the cars around me were driving with their hazard lights on at 35 MPH in a 70 MPH and a tractor trailer comes flying past us splashing up so much water you literally couldn't see…
How I feel when I sign in to my blogroll…
Linking up with Amanda.